Our Conclusion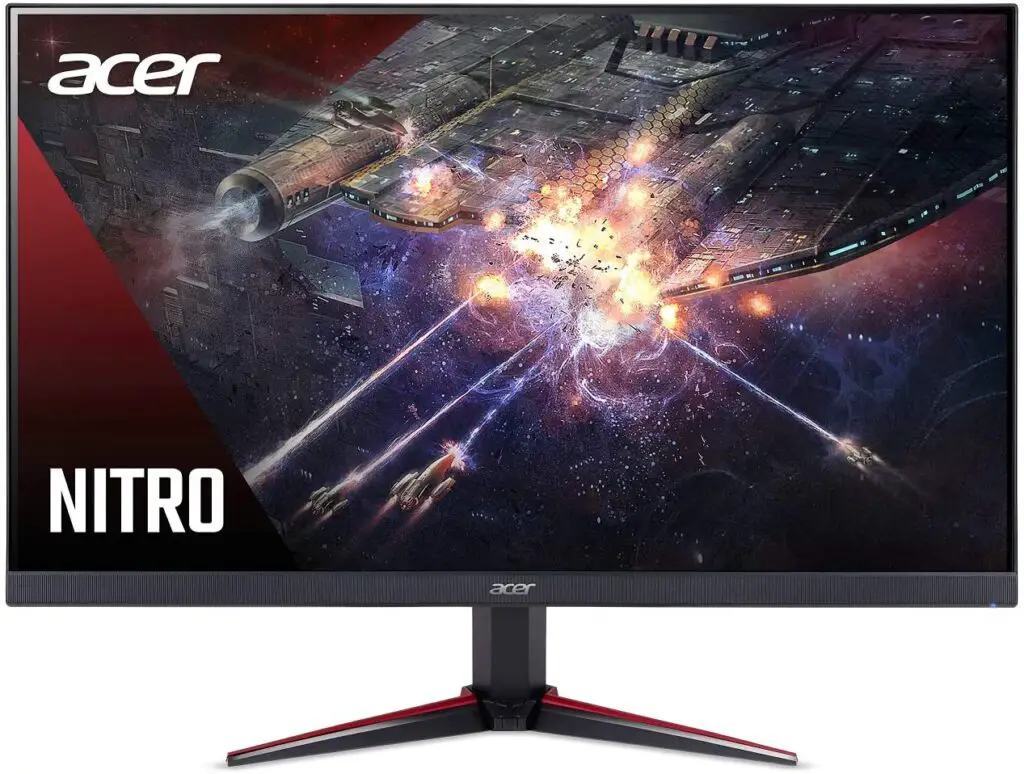 The Acer Nitro VG270P is currently one of the most valuable monitors in this price range and one of the most affordable monitors with a total brightness of 400 cd/m2. It also offers some great gaming features, making it an excellent alternative for anyone looking for a 27-inch budget gaming monitor.
Pros
✓ 400 cd/m2 of max brightness
✓ 27-inch
✓ 2W out speakers
✓ VESA support
✓ IPS panel, 144hz, 1ms
Cons
✘ 1080p results in low pixel density
✘ Lack of USB ports
Confusion about a monitor's model name generally leads to the consumer purchasing the incorrect product. When it comes to the characteristics of a monitor, a single or two letters might make all the difference, resulting in an inattentive consumer ending up with the wrong display in his hands. 
We've already reviewed several monitors, such as the Dell S2421H, which comes in three distinct models, each with a different letter at the end of the model name and distinct characteristics.
And for today's post, we've got a 2020 Acer release: the Acer Nitro VG270, which has two different versions: The Acer Nitro VG270 and the Acer Nitro VG270P. 
Already advancing that the P version is actually the best choice. That said, let's check out today the Acer Nitro VG270 (P) review and find out if this is a good choice for you.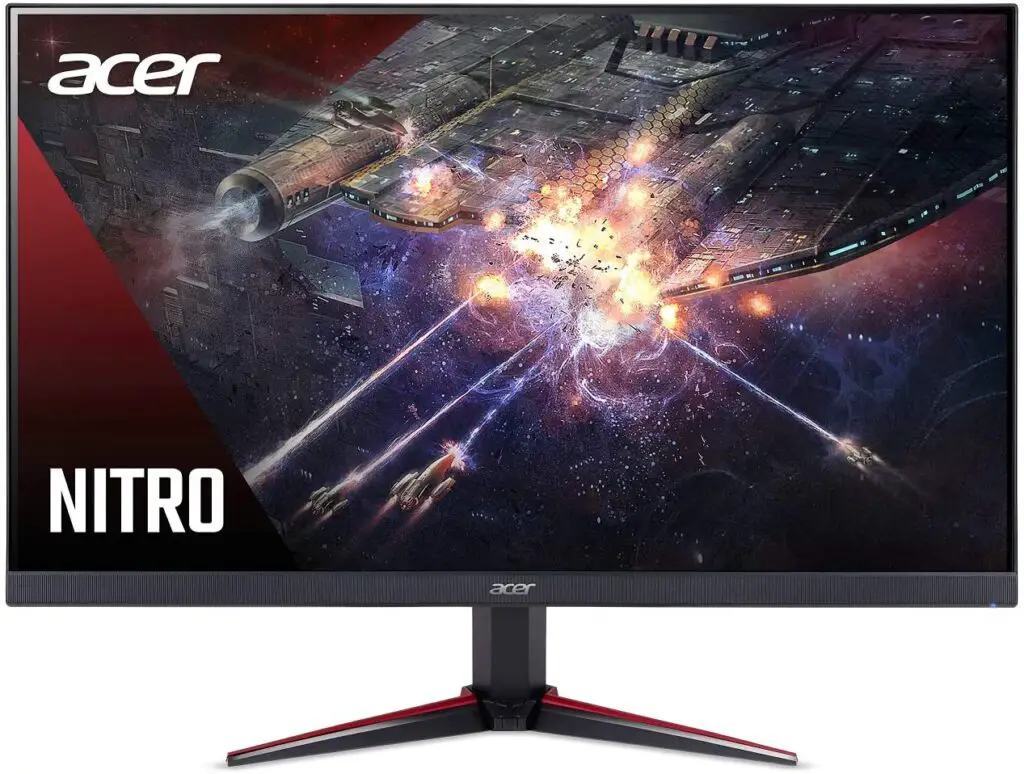 Why Is The P Version Superior?
The answer is simple: improved features at a comparable cost.
The Acer Nitro VG270P, unlike the non-P version, features a refresh rate of 144hz, which is a gaming-friendly number, but the non-P version only has 75hz, making it a casual monitor.
Aside from that, the P version offers two HDMI® ports and one DisplayPort port. If that isn't enough for you, the P version additionally includes 400 cd/m2 nits of the total brightness, which is this monitor's greatest masterpiece. All of this for around the same price.
Design
With its half triangular stand with some red parts on it, this monitor follows the same pattern as the bulk of Acer nitro monitor models. With the exception of the lack of the red finish on this display stand support, it's quite identical to the Acer Nitro KG252Q.
Looking at the rear, we can see the gaming-like aesthetics and both 2W out speakers and VESA support, which allows this monitor to be simply mounted on the wall. All of the display's buttons may be seen if we go all the way across the back to the bottom left corner.
Connectors
Apart from that, as previously stated, this monitor has 2x HDMI®-in and 1x DisplayPort connectors. Note that this version has the AMD FreeSync technology support, which enhances the tearing removal.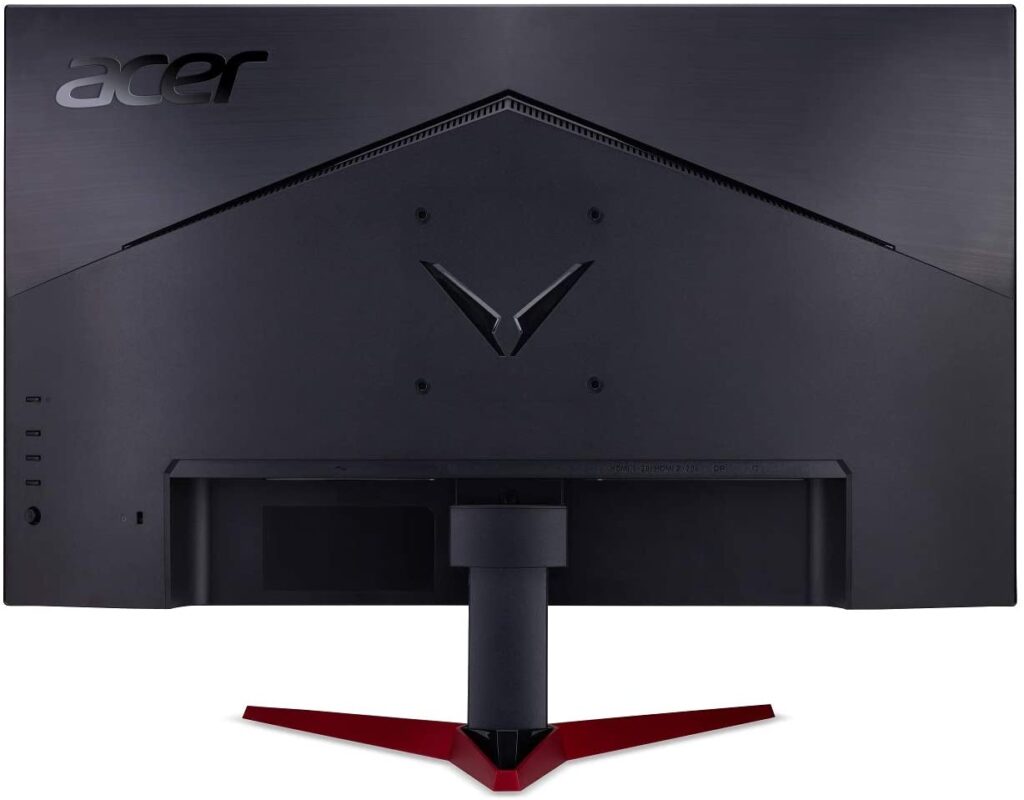 Features
Panel type
When I first saw that this was a gaming monitor, I was surprised to see that it had an IPS panel. When it comes to a 27-inch gaming monitor, you already know it'll be pricey, but combined with the IPS panel as well? If it weren't for Acer with its mysterious price reduction, this monitor would easily pass the $300 mark. 
Fortunately, they performed a good job on the IPS panel of this monitor, as they were able to effectively eliminate a large portion of the IPS glowing and finish the display without light bleeding. However, as is typical at this price range, they stuck to the average number in terms of color fidelity, with 16.7 million colors supported.
Brightness
The Acer Nitro VG270P's total brightness of 400 cd/m2 is another surprising feature number to find in this price range. This is the monitor's unique selling point since you won't find a display with this level of brightness at this pricing.
However, using this monitor at full brightness is not recommended since it may cause eye strain. On the other hand, even if you use your monitor near the sun, 400 cd/m2 won't leave you empty-handed, and you'll be able to see every detail.
Refresh rate and Response time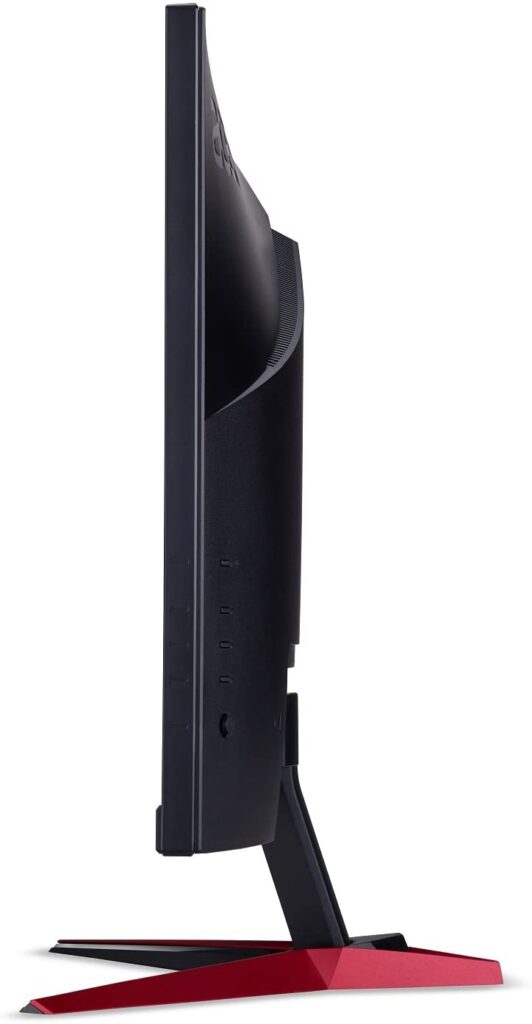 Starting with the gaming characteristics, Acer opted to give this monitor a 144hz refresh rate, which places it squarely in the competitive gaming category. Some claim that the 144hz+'s smoothness is just too perceptible and addictive, making you never want to use a 60hz screen again. 
Aside from that, they added a 1ms response time to this display, which is still another gaming feature, but this time more noticeable and valuable to gamers. The lower the response time number, the faster the display will return your commands.
Image Overall Quality
Now that we've covered the positive aspects of the Acer Nitro VG270P, it's time to move on to the negative aspects. 
Remember that this is a 27-inch display with a 1080p resolution, which means that pixel density values are decreasing and pixel pitch distance is growing. As a result, in comparison to 24-inch 1080p monitors, the image on this display may appear a bit blurry to some. 
However, if this monitor weren't a gaming monitor, I believe this would be a more significant problem, as you can't get a nice gaming monitor with an IPS screen in this price range nowadays. 
Overall, the colors on this monitor are average for an IPS panel, the image is a little blurry owing to the 27″ screen, and the gaming features are excellent.
Final thoughts
When to buy it
If you need a budget 27-inch gaming monitor around the 200 budget, the Acer Nitro VG270P is, without a doubt, one of you're best choices due to its features not pretty realistic to its prices. 
When not to
However, if you want a little more image quality, consider affording an IPS 24″ 1080p gaming monitor like the Asus VP249QGR or even a 1440p like the HP X27I.
You may like