Our Conclusion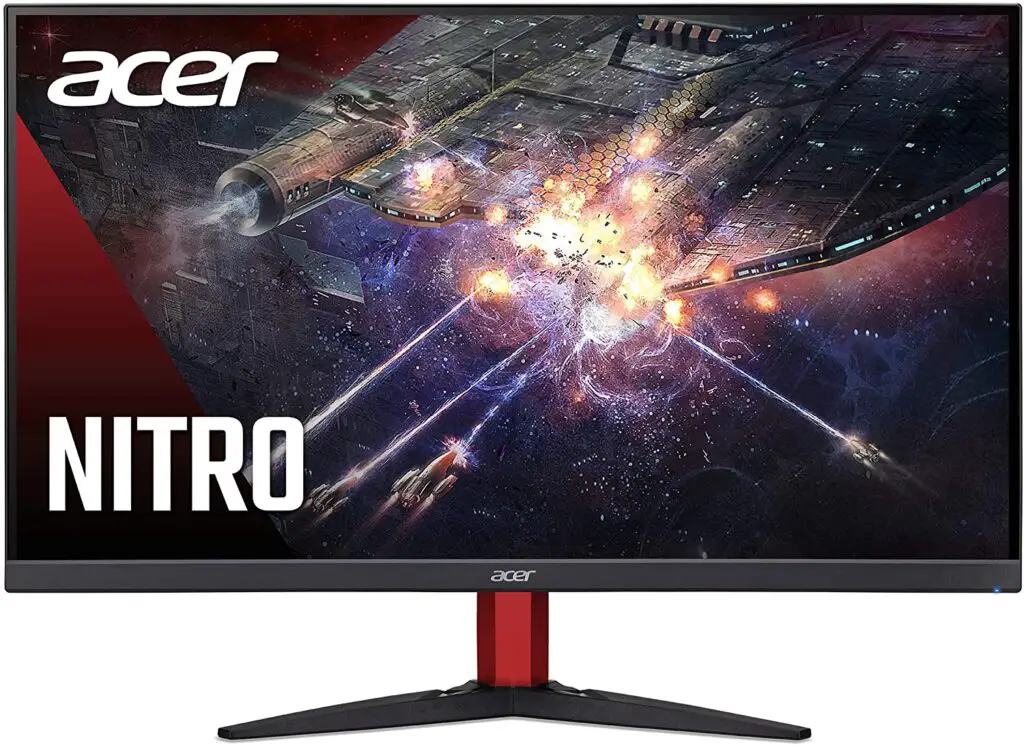 The Acer Nitro KG252Q is an excellent Acer release for 2021. However, we must consider the Dell S2421H, which has slightly different features (read the review above to see the differences) but is $30 less expensive. If you prefer the Acer model, on the other hand, you will not be disappointed. This monitor is designed for those who require a low-cost, high-quality casual monitor.
Pros
✓ 75 Hz
✓ 1ms of Response Time
✓ "Gaming" design
✓ IPS panel
✓ Affordable
Cons
✘ Could be cheaper
✘ No DP connector
At least in terms of monitors, the year 2021 appears to be promising. We've already had some fantastic launches, such as the LG 24QP500-B, and we're not even halfway through the year. And today, we'll take a look at an Acer display that was released in March 2021.
We decided to add a plus section to the Acer Nitro KG252Q Review because it has similar prices and features to the Dell S2421H, so we could tell you which one is the right option in terms of price performance.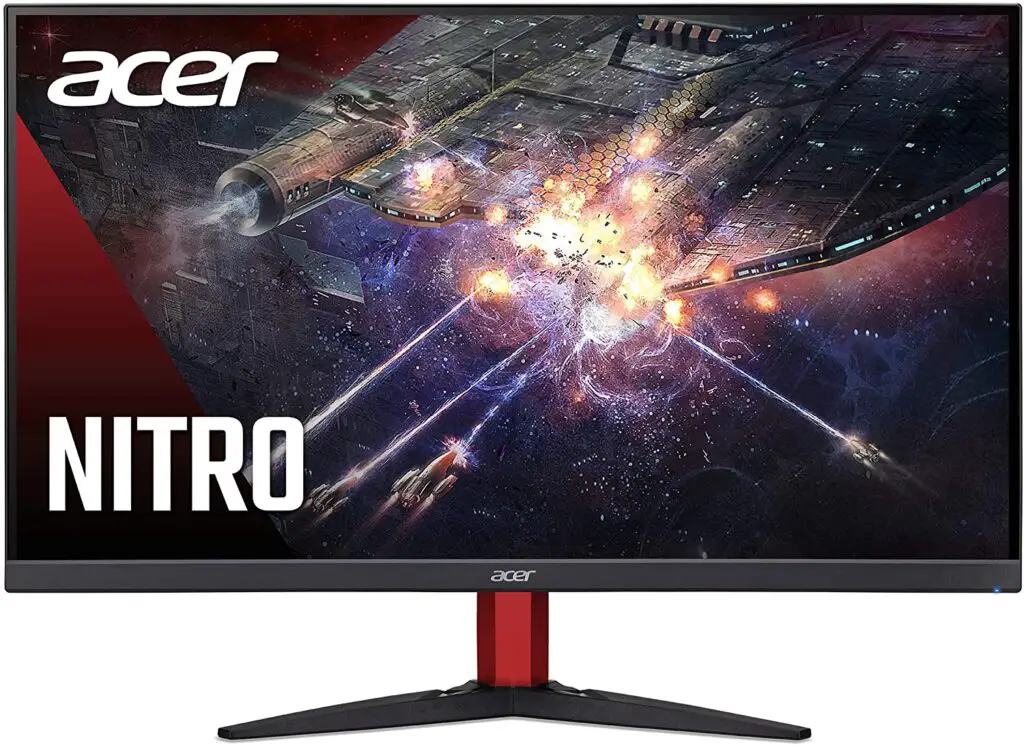 Design
At first glance, we can see that this display has a fairly solid black design with a slightly red metallic color on the stand support. Given that we want to compare it to the Dell S2421H, we must point out that neither has an adjustable stand.
This monitor's stand only allows for forward and backward tilting. Both have VESA compatibility. We have two out speakers on the back, which have been positioned in such a way that they add to the monitor's unique charm. However, for some people, this can make the display appear thicker than it really is.
Fortunately, it also has a borderless feature that conforms to the latest display trends. As a comparison, we may say that the Dell S2421h looks like a more casual/solid style as the Acer KG252Q happens to have a gaming look. Besides, this monitor has 21.96 x 9.43 x 16.39 inches.
Connectors
As for connectors, this monitor features 2 x HDMI 1.4, 1 x VGA, 1 x Audio In and 1 x Audio Out, and the box includes an HDMI cable. So, unfortunately, you have to use an AMD card to avail the Free sync technology with this display.
Features
Panel type
The IPS panel on the Acer Nitro KG252Q is the best in terms of image quality and viewing angle among the other two (VA, TN). One of the major drawbacks of getting an IPS panel is the possibility of high IPS glowing. 
The term IPS glowing refers to light bleeding, which is most often seen in a dark room or on black-displayed images near the display's edges.
Actually, any display with an IPS panel has IPS glowing, but the amount varies depending on the manufacturing method of each model; some monitors have faint IPS glowing that is barely noticeable, whereas others have large amounts that could lead to bright black images. This one, thankfully, does not have a higher number of IPS glowing.
Color gamut and Color accuracy
Aside from the excellent viewing angle given by the IPS panel, it also raises the display thresholds in terms of color gamut and color accuracy. And this monitor can display up to 16.7 million colors, which is a common number for IPS monitors in this price range.
Brightness
Besides, this display, like the Dell S2421H, has a brightness of 250 cd/m2, which is standard for this price range. Brighter displays are commonly seen in mid/high-end options like the Dell P2421D and the HP X27I. Even so, if you don't use your computer in front of a window, you won't need that much.
Refresh rate
Furthermore, this monitor does not match the professional gaming scenario due to its 75hz refresh rate, but it is still a decent number for casual gamers. 144hz is usually needed by gamers due to the smoothness it provides, which helps to improve precision and response time.
Response time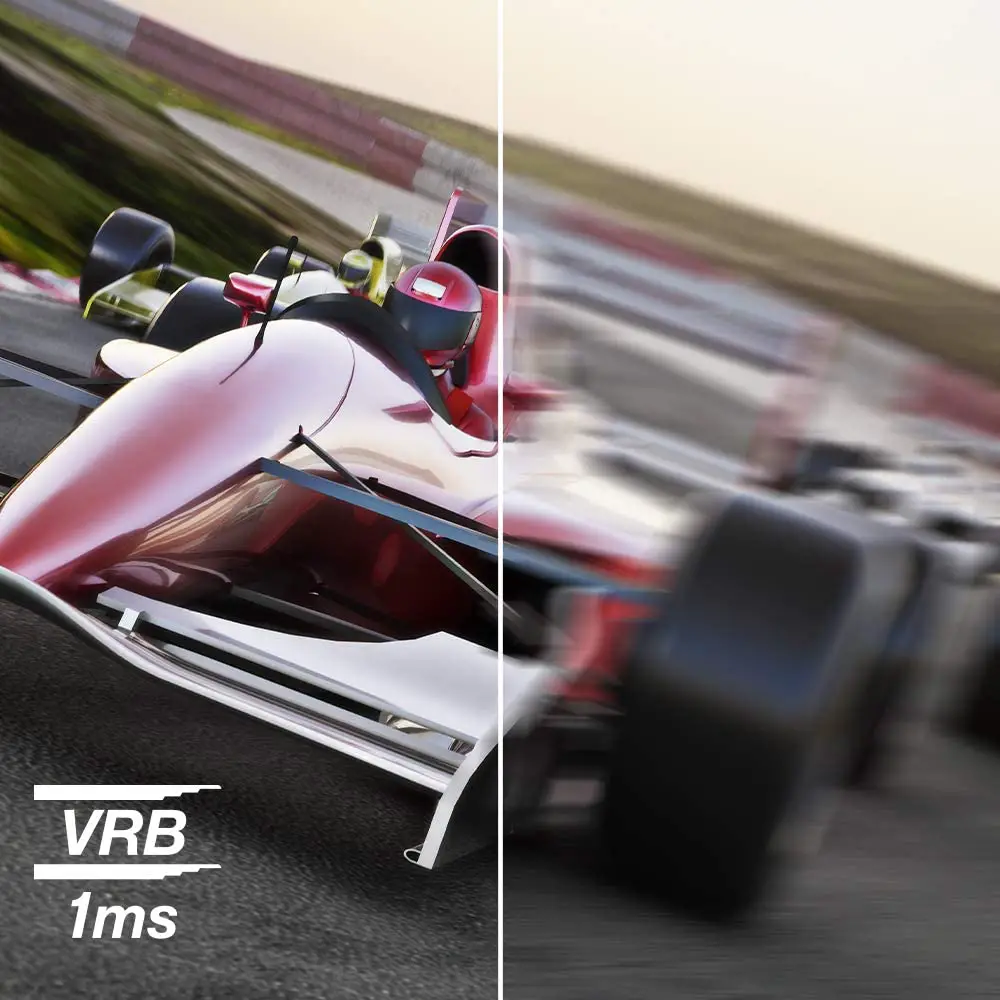 By the way, this feature is this monitor's sleeve card. I'm not sure how Acer managed to add 1ms of response time to this display while still keeping the price low. Another feature that gamers like is response time, which shortens the time between the display and your commands.
In order to keep prices down, most monitors below 144hz have a response time of 4 or 5 ms. However, this is not a gaming-specific display, so this will most likely be a non-essential function for the target buyers.
Image Overall Quality
Dell S2421H vs. Acer nitro KG252Q
We must now decide which of the two has the best picture quality and functionality. In terms of the above characteristics, the Dell S2421H and the Acer Nitro KG252Q are nearly identical; the only difference is 1 millisecond, while the Dell has 4 milliseconds of response time.
Furthermore, both have the same pixel pitch, resolution, and screen size of 1080p 24 inches. As a result, we can only choose the best one based on the design and prices of both.
Despite the fact that the Dell S2421H is $30 less expensive, the Acer KG252Q has a gaming display and a response time of 1 millisecond. Spending more than $30 on this one, in my view, is not justified. It is, however, entirely up to you at this stage.
Final thoughts
When to buy it
If you have already checked out the Dell S2421H prices and still prefer the Acer nitro KG252Q, you for sure won't be disappointed.
When not to
On the other hand, you can invest $30 plus and afford a gaming monitor like the LG Ultragear 24GL600F-B.
You may like