Our Conclusion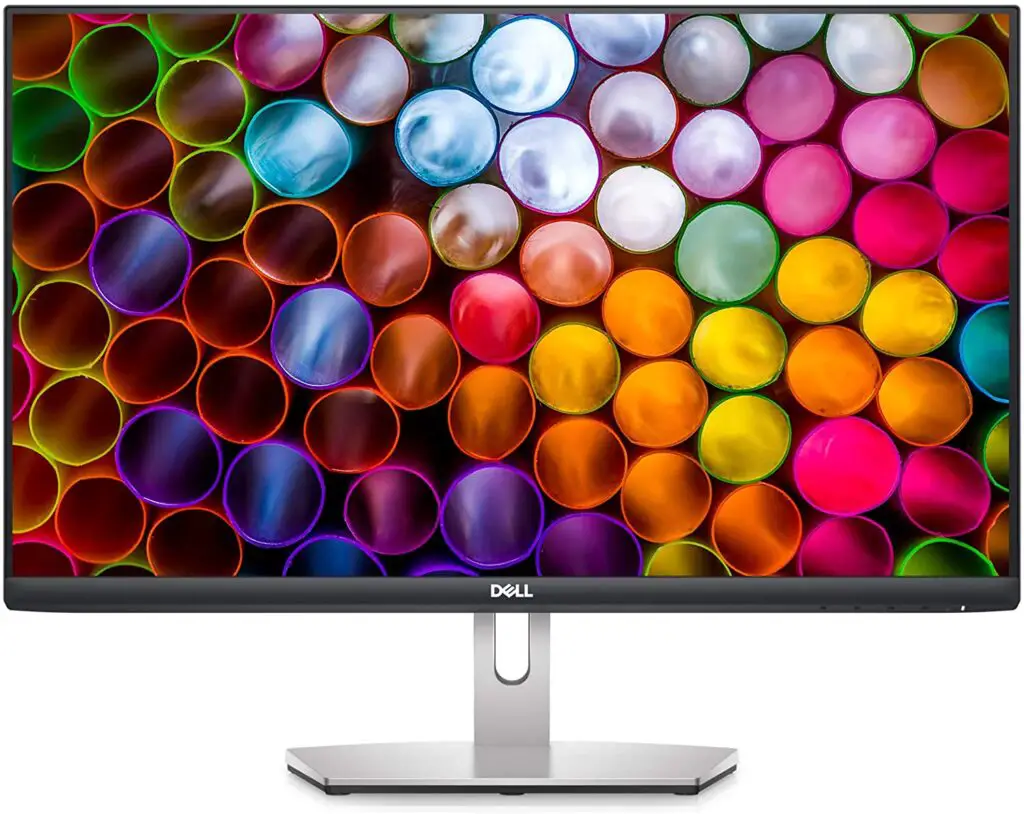 After looking at all of the features of this monitor, we can confidently claim that the Dell S2421H is one of the best budget monitors under $110. Its 75hz combined with its IPS screen really catches the eye of those looking for a low-cost display with a lot of good features.
Pros
✓ 75Hz
✓ $100 budget
✓ IPS panel
✓ Out speakers
✓ VESA support
✓ AMD FreeSync technology
Cons
✘ Lacking DP connector
✘ Fixed stand support
The Dell manufacturer is known for producing several versions of the same display, as we can see in today's review option. However, this often leaves customers perplexed as to which version is better for them.
Indeed, we have some guidance on name changes, such as a 24 becoming a 27, which obviously refers to the display size, but what about when one or two letters are omitted or replaced?
We have a similar case in today's choice, and we'll discuss the key differences between each edition. So, check out the Dell S2421HS Review below, along with all of its other models, to see which one is the right fit for you.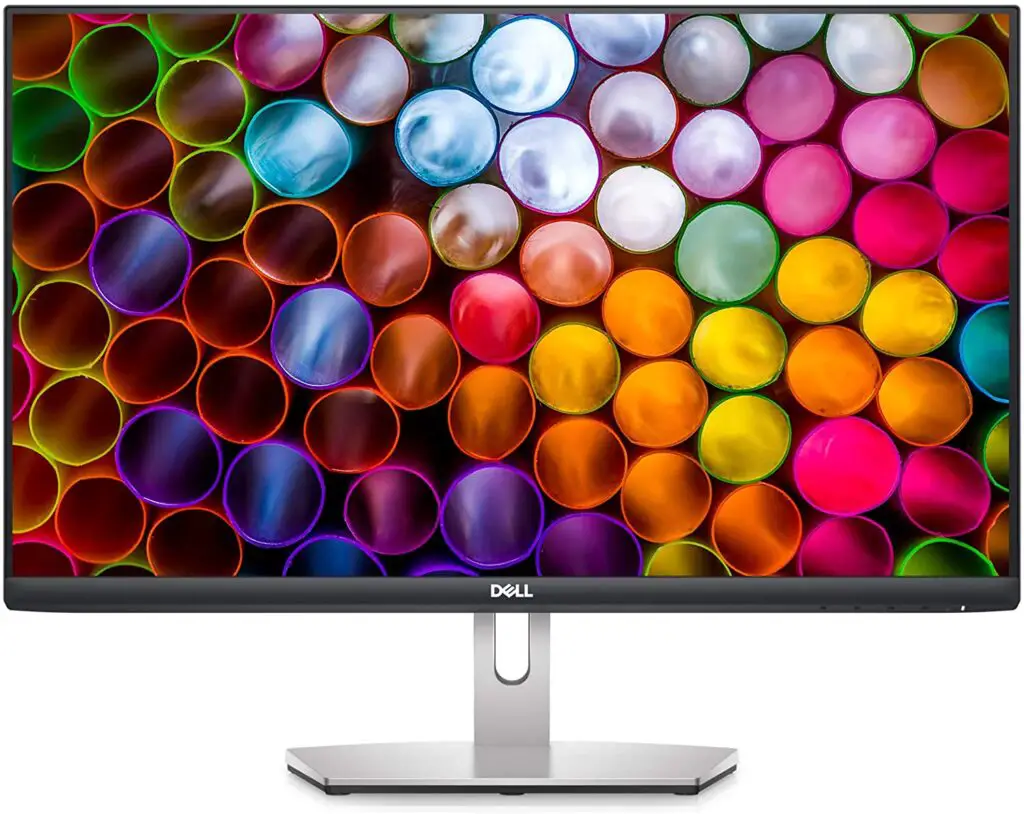 There are four models of this monitor: the Dell S2421HS, the Dell S2421H (without S), the Dell S2721H, and the Dell S2721HS (You can see its prices through this link). We'll compare the prices and features of these four options, and in the final thoughts section, I'll tell you which one is the best overall option nowadays.
Design
One of the key differences between each edition can already be seen here. The Dell S2421HS has 24 inches, and the Dell S2721HS has 27 inches, as you would expect. As you can see in the right image below, the S at the end of each version denotes an adjustable stand support with height, pivot, and tilt changes, while the non-S models have fixed stand support that only allows you to tilt forward and backward.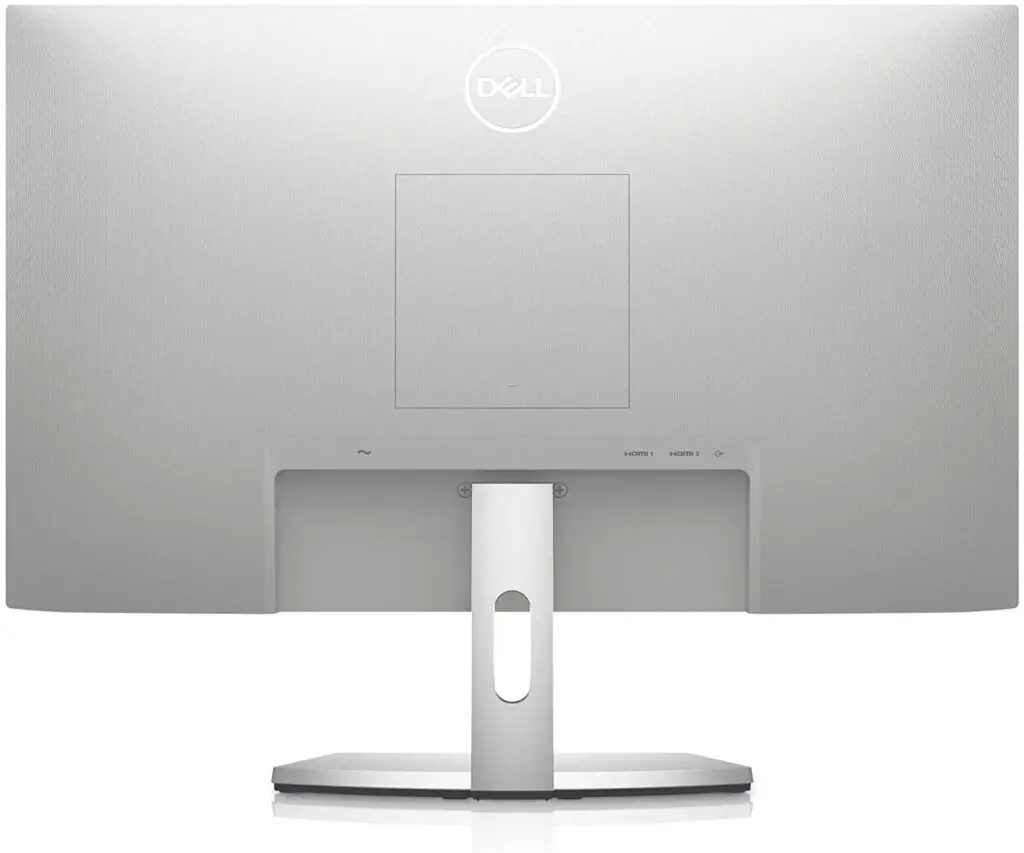 Aside from that, the architecture of each edition is identical. Every display has a white finish on the back and ultra-thin bezels that match current monitor design trends.
Connectors
Last but not least, both models have a 2x HDMI port and 1x audio out. This display also has VESA support and out speakers, enabling you to install it on the wall and watch your movies.
Design downsides
The unique downside we have here is the prices of each version. Since the adjustable stand version is currently costing up to $200 as the non-S version is about $100 cheaper.
Features
Panel type
These monitors have an IPS panel, which offers better color accuracy and a wide viewing angle of 178°/178°.
The Adjustable stand would be even more important if the Dell S2421H display didn't have the IPS panel because of the restricted viewing angles; however, with this panel, you won't have any problems using it from different distances and angles.
As a result of this, as well as their current costs, we can already rule out the Dell S2421HS and Dell S2721HS from this competition. In case you really need a monitor with an adjustable stand, you might look at the Acer XF270H Review and the LG 27GL83A-B monitor Review.
So, for now, the Dell S2421H and Dell S2721H are the only monitors in the game. Continue reading to find out which choice is best for you.
Color gamut and Color accuracy
Furthermore, both displays have a high color accuracy, with precisely 16.7 million colors supported, thanks to the IPS screen.
Brightness
Also, both monitors have a total brightness of 250 cd/m², which is less than the previously Dell monitor reviewed (Dell P2421D) of 300 cd/m², but it is still in the you're not going to use it at maximum brightness possibility.
Refresh rate
Although 75hz is not recommended for competitive gaming scenarios, it is still a good total for those of you who casually play games or even only watch movies/series.
Even though some say you can't notice the differences between a 75hz to a 60hz monitor, the differences are pretty noticeable, making it a little smoother than before. However, in case you need a gaming monitor, you can check these options out: LG Ultragear 24GL600F-B, AOC G2490VX Review.
Response time
Unfortunately, this monitor has yet another non-gaming feature. For each Response time number, this monitor has three different patterns: Normal: 8ms (gtg), Fast: 5ms (gtg), and Extreme: 4ms (gtg). This is not recommended for competitive gaming, but it is ideal for casual users and players.
Image Overall Quality
So here, we have to, unfortunately, eliminate another one from this competition, so let's take one more look at the key features of our final competitors.
The Dell S2721H has 27 inches but costs 94 dollars plus and has a low PPI. While the Dell S2421H has 24 inches costing 94 dollars lesser and having a high total PPI.
As already mentioned in our other monitor review with high screen size, the PPI (Pixel per Inch) is a really important thing to consider when choosing a big display. Usually, the advisable for 1080p screens is an up to 24 inches display size, since the pixels would be harder to be seen, and the image would not be a little blurry.
When using a 27-inch display in a 1080p screen, though, you won't get the same level of clarity as you will with a 24-inch monitor. This is evident in the recently reviewed Dell monitor, which has a 1440p resolution and a 24-inch screen. As a result of its higher costs and lower PPI, the Dell S2721H is eliminated from the competition, leaving the Dell S2421H as the best price-performance monitor in this line.
It's also worth noting that while this monitor supports FreeSync technology, it lacks a Display Port connector. To use this sync technology, you'll need an AMD graphics card that supports it.
Final thoughts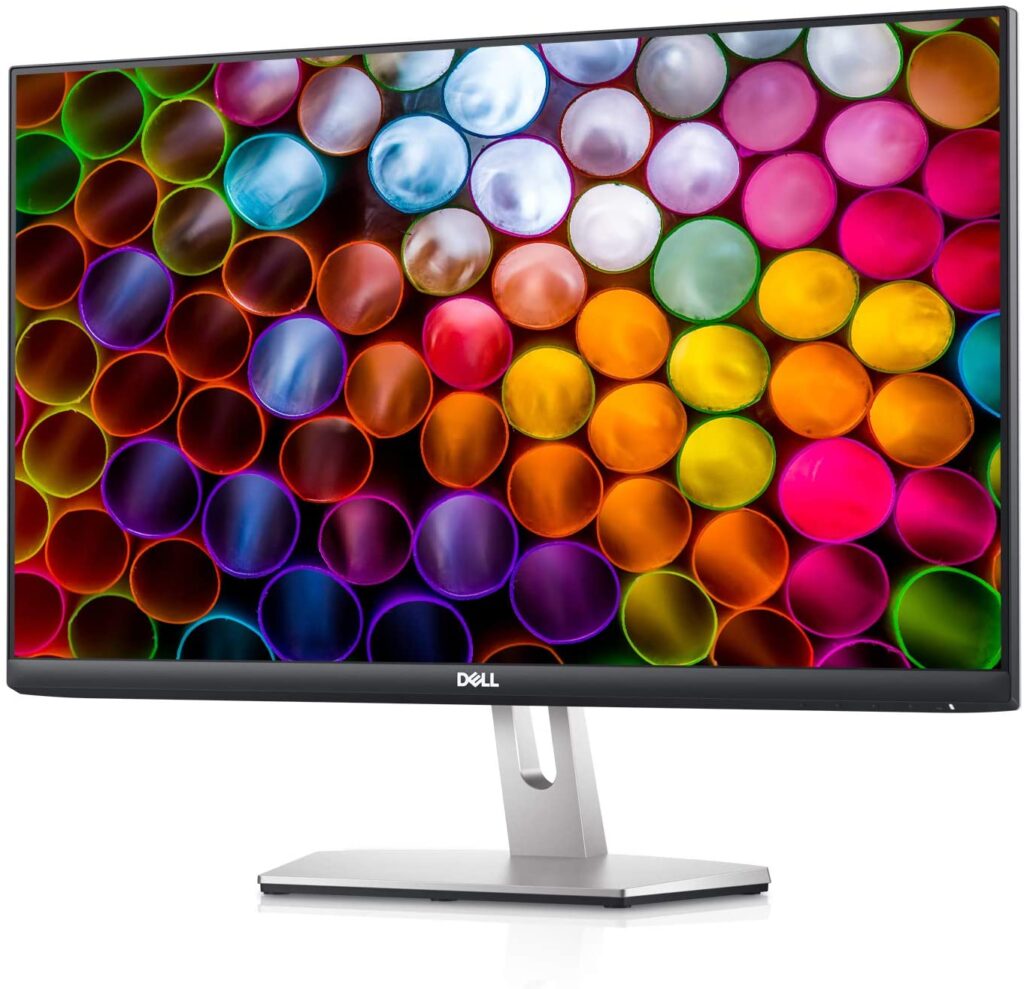 When to buy it
With all of these features, such as a 75hz and IPS screen, and a 1080p resolution, the Dell S2421H is one of your most affordable choices, so if you're a casual player who still wants good picture quality and smoothness, you won't go wrong with this one.
When not to
If you need a higher resolution than 1080p, you can look into other choices, such as this one: Dell P2421D Also, if you need a gaming display, this is not the best option; in this case, you might wish to consider the following alternatives: LG Ultragear 24GL600F-B , AOC G2490VX Review.
You may like