Conclusion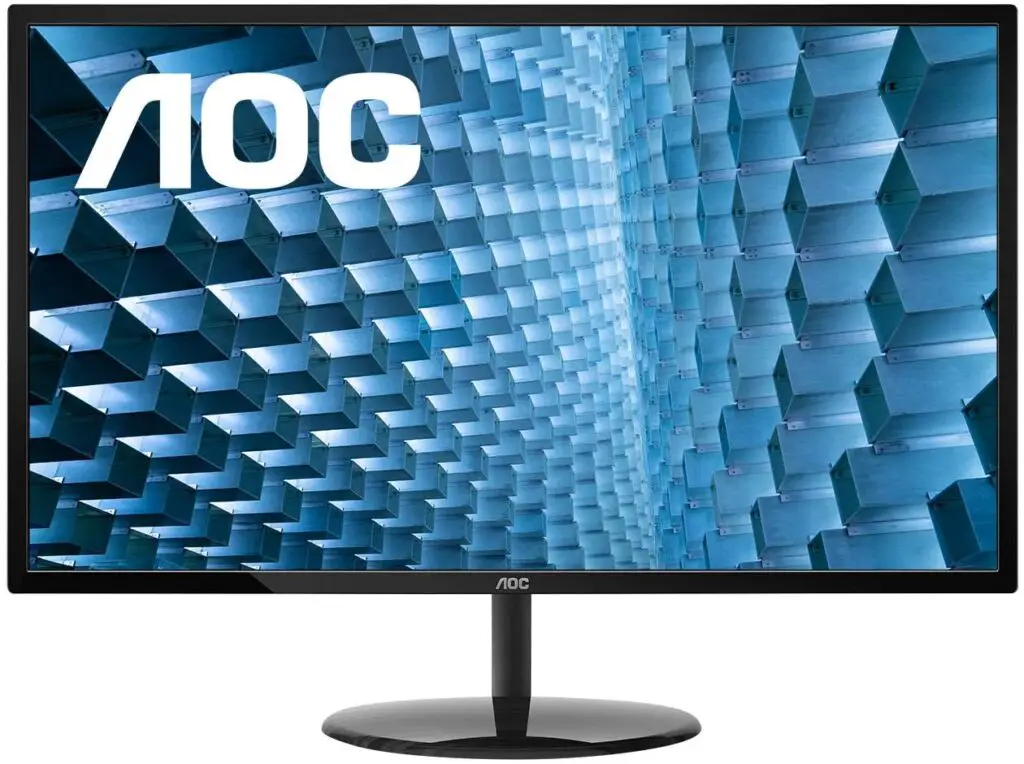 This monitor proved to be a viable option for those who want to work from home and spend a significant amount of time in front of a computer screen. However, at its current prices, it does not deliver what it costs, so I do not recommend purchasing this monitor right now if you require image quality or a low-cost model. Instead, check out this LG 2k 32″ monitor with better features and a price that is $100 less than the AOC Q32V3: LG 32QN600-B.
Pros
✓ 32″
✓ 2K
✓ VA panel
✓ High pixel density
Cons
✘ Expensive currently
✘ Dated design
✘ Poor image quality
Today's review is dedicated to people who want to work from home or who are already working and need a monitor that is best suited to their job. One of the most difficult things to find at a reasonable price is a large, high-resolution monitor suitable for jobs that require multitasking and screen space.
AOC, on the other hand, attempted to combine the aforementioned features in a 2K monitor known as the AOC Q32V3. And in today's review, we'll see if this monitor is worth the money or if it's just another AOC flop. Continue reading below.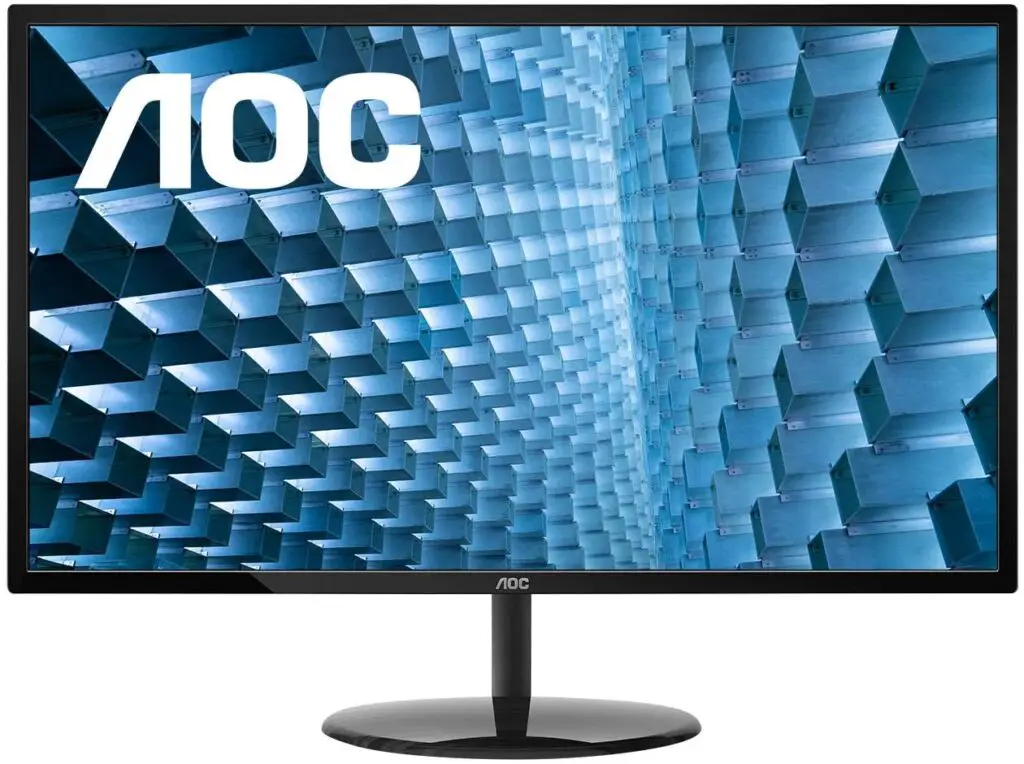 Before we begin, I must state that when I first saw this monitor, I immediately thought of the LG 32QN600-B, which costs less and has almost all of the same features. So, in order to have a point of comparison, I'll use this monitor to see if the extra money spent on the AOC Q32V3 is really worth it. And in the final section, I'll tell you which one is the best.
Design
At first glance, this monitor appears to have all of the basic designs found in low-end monitors; it is entirely black with a circular stand featuring a metal part and plastic, allowing you to only tilt forward and backward with no height adjustment.
Unfortunately, it lacks a borderless bezels design that is appropriate for today's design patterns. In terms of size, this monitor measures 32 inches, which is a plus for those who need a large display. It also measures 28.74 x 20.91 x 8.1 inches and weighs 6.79 kg.
Looking at the back, we can see the same black pattern, but with the AOC logo in gray. We can also notice that this monitor has VESA support, which is a big plus point because, with its size, you can easily use it as a TV to watch movies.
Connectors
Continuing on the back, this monitor features 1x HDMI 1.4, 1x DisplayPort 1.2, and a headphone out (3.5mm) as the only audio output.
Design Downsides
As mentioned, the only design downside that this monitor shows is the lack of the borderless bezels feature, which is a really common and nice feature to have around this price range and size monitor.
Features
Panel type
To begin discussing the features of the AOC Q32V3, this monitor has an almost balanced selection, not the best image that a panel can deliver with the IPS, but also not the "worst" with the TN. This monitor has the VA panel and a 2K resolution, which is precisely 2048 * 1440 pixels.
However, another disadvantage of this monitor is that, for the price it is now, it could have been designed with an IPS panel and some additional features.
Furthermore, this monitor should be kept out of reach of image and video editors, because the higher the image quality and accuracy, the better the edition, and the overall quality of this display left something to be desired.
So, if you need an IPS panel with 32 inches option, I suggest you take a look at the LG 32QN600-B.
Color gamut and Color accuracy
Despite the fact that it is a VA panel, it has a good color gamut of 103 percent RGB, which is higher than the LG 32QN600-B's 99 percent. Furthermore, it still has 16.7 Million Display Colors, which is significantly less than the 1.07B of the above-mentioned monitor. This reiterates the non-recommendation for those who require image accuracy/quality.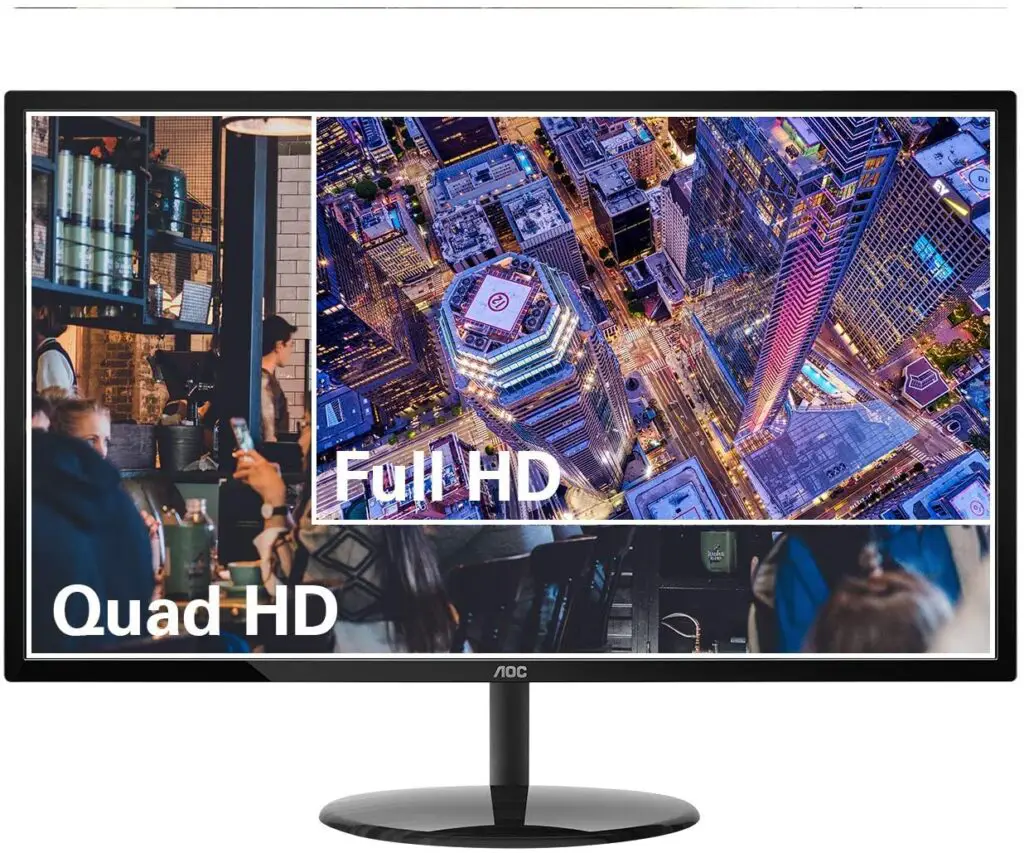 Brightness
This monitor has an adequate maximum brightness of 250, which is sufficient if you do not use it in front of a window. Furthermore, because this is a VA monitor, you must pay special attention to the brightness because the view angle is affected, resulting in fewer chances of viewing accurate images. If you intend to use the VESA support and mount it on the wall, high maximum brightness is also required.
Refresh rate
Although some websites state that this monitor has 75hz, it actually only has 60hz. However, you can still overclock it to 75 without distorting the image. Furthermore, 60hz is not a bad option for those who need a monitor for casual gaming and working. In case you want a dedicated gaming monitor with 144hz and all the gaming features, you can check out some options like the LG Ultragear 24GL600F-B and the LG 27QN600-B.
Response time
Also, unfortunately, this monitor does not feature a gaming number here on the response time. Even so, 4 ms is a good total for those who are going for casual gaming.
Image Overall Quality
Lastly, I must admit that I am extremely dissatisfied with the overall quality of this monitor in comparison to the prices at which it is currently sold. Because of its low brightness and washed-out colors, this monitor is not recommended for those who need image quality.
In contrast, there are still some advantages here in terms of resolution, because with the 2K res, even in the large display of 32″, you'll have high pixel density, which combined with the 178/178 o viewing angle makes it a good choice for those who want to spend a lot of time in front of this monitor.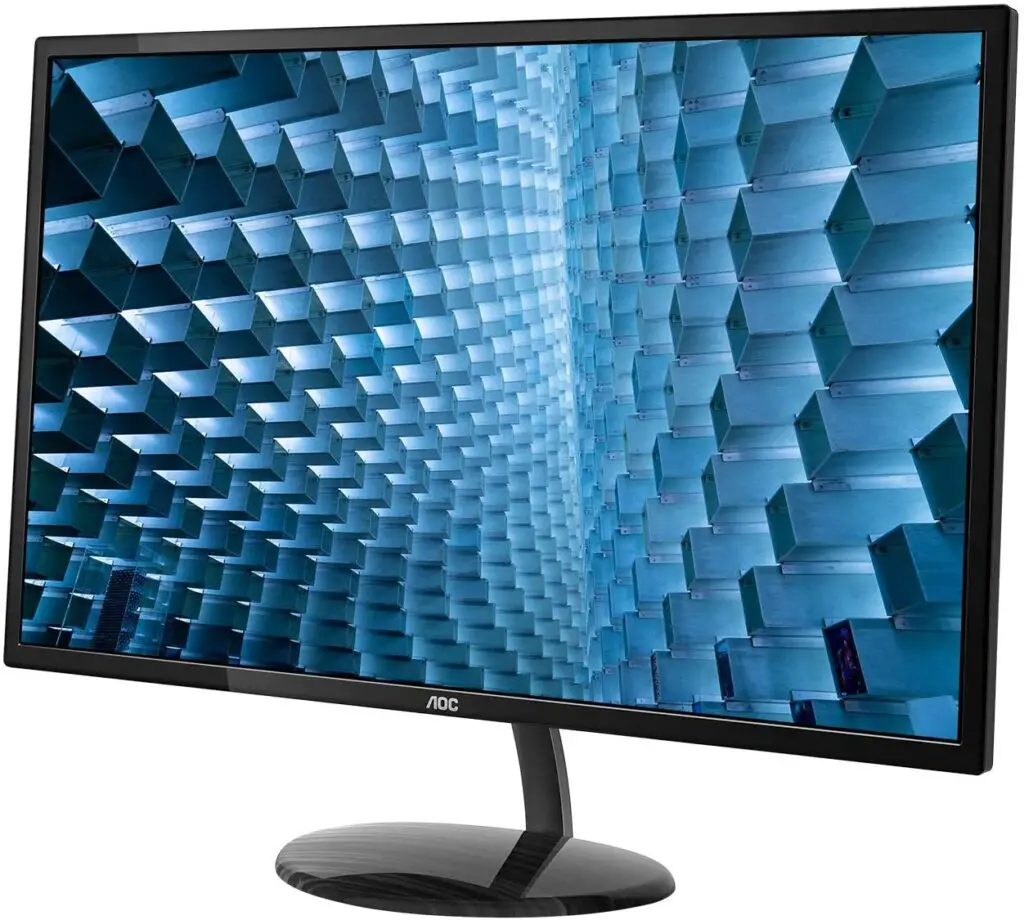 Final thoughts
When to buy it
When the price of this monitor drops by $100 and it is less expensive than the LG 32QN600-B, the AOC Q32V3 will be a good option.
When not to
If you require higher image quality than this monitor provides, consider the LG 32QN600-B, which costs less while delivering more.
You may like