ASUS VZ249HE Review | The thinnest monitor from Asus?
Today we will check out one of the most elegant and discreet monitors of Asus. The ASUS VZ249HE. The price of this monitor draws the attention of many looking for a good budget monitor. Another thing that draws attention is its Design; we will talk a little more about it later. Below we will review this monitor; with this, we will see if it is worth it or not acquire it nowadays depending on how you intend to use it, whether for gaming or work.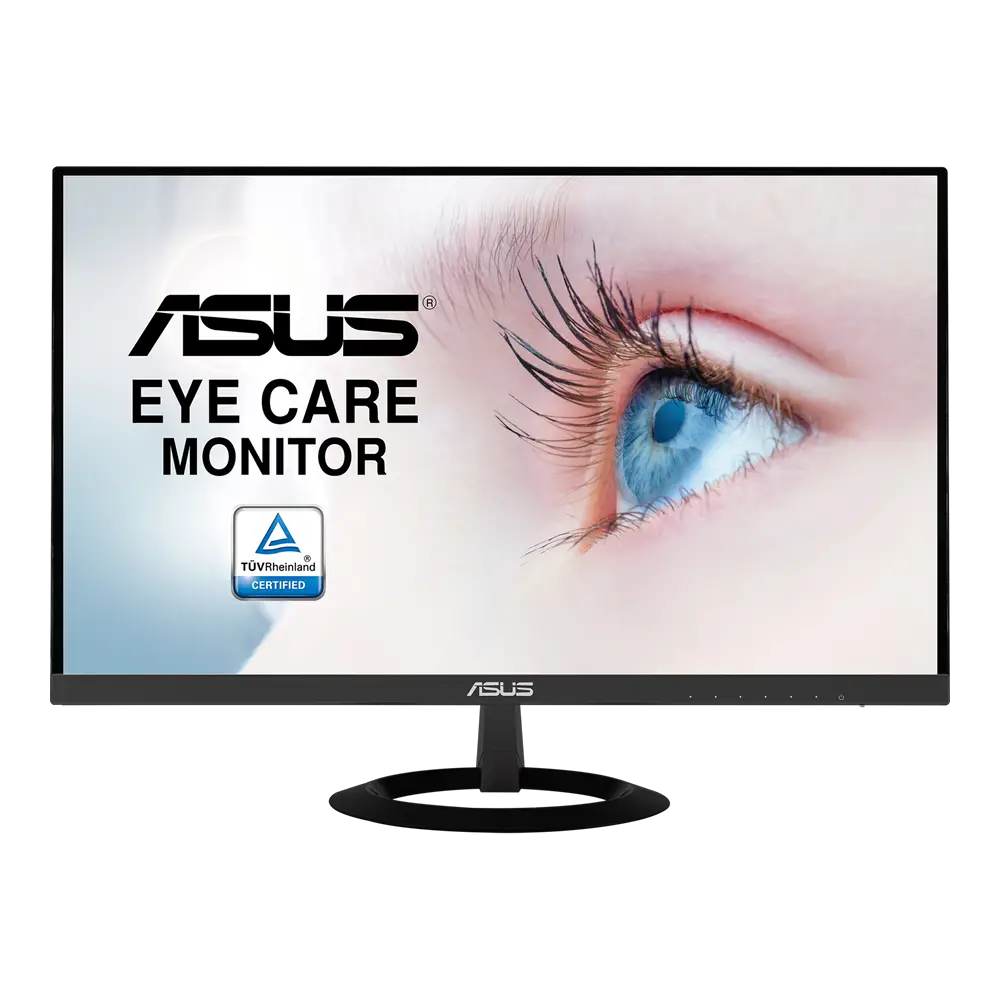 Design
Aside from the price, another thing that draws attention to this monitor is its design, probably one of the thinnest monitors I've ever seen; it's hard to figure out how they managed to fit all the components inside in just 7mm. Speaking about dimensions, this monitor features 21.3 x 8.3 x 15.4 inches. Also, its 23.8 inches meet the needs of many.
But this fineness comes with its cons; it is not enabled VESA inputs; that is, this monitor cannot be placed on the walls unless with the help of an adapter holder. Also, unfortunately, this monitor has no height adjustment.
On the back, we have a built-in speaker with a median sound, which leaves a little to be desired, with a slightly low volume; but, it's not that bad. It features HDMI and VGA ports and an input for external audio.
Features
Regarding features, it is important to note that this monitor does not support G-sync or Freesync technologies; this makes this monitor a bit not feasible for people looking to play on it. Besides, this monitor has 5ms of response time, which may not please some looking for a competitive scenario.
However, it compensates for the lack of "gaming" features with an IPS image panel, thus enabling ample viewing angle, accompanied by quite precision and beauty of colors.
Further, this monitor also has 75hz of response time, providing more smoothness when using it. Although it is not a very large numerical difference from 60 Hz to 75 Hz, the differences can be noticed side by side. Again, those looking for playing on competitive scenarios seek from 144hz up, but we are talking about a low-end monitor around $100.
Pros and cons
Pros
Cons
Conclusion
With what we saw above, we can conclude that: this monitor was designed thinking of people looking to work using it. Its size and resolution, combined with the IPS screen, makes it excellent for those who work with image manipulation or video editing.
But it is not dispensable if you want to play, but you need to choose between no Gsync and Free sync combined with 5ms or 75hz with IPS. Not to mention that it is quite affordable currently, costing around $100.
You may like
Recent posts