LG 27QN600-B Review | Ips, 27″, 1440p $200 monitor?
Every new monitor announcement from LG is a huge surprise. Usually known for its price-quality monitors, the LG brand has surpassed itself by releasing the following monitor. Check out in this review the LG 27QN600-B, an image-quality focused monitor designed for those of you who want to enjoy panel picture quality, as well as astonishing color precision.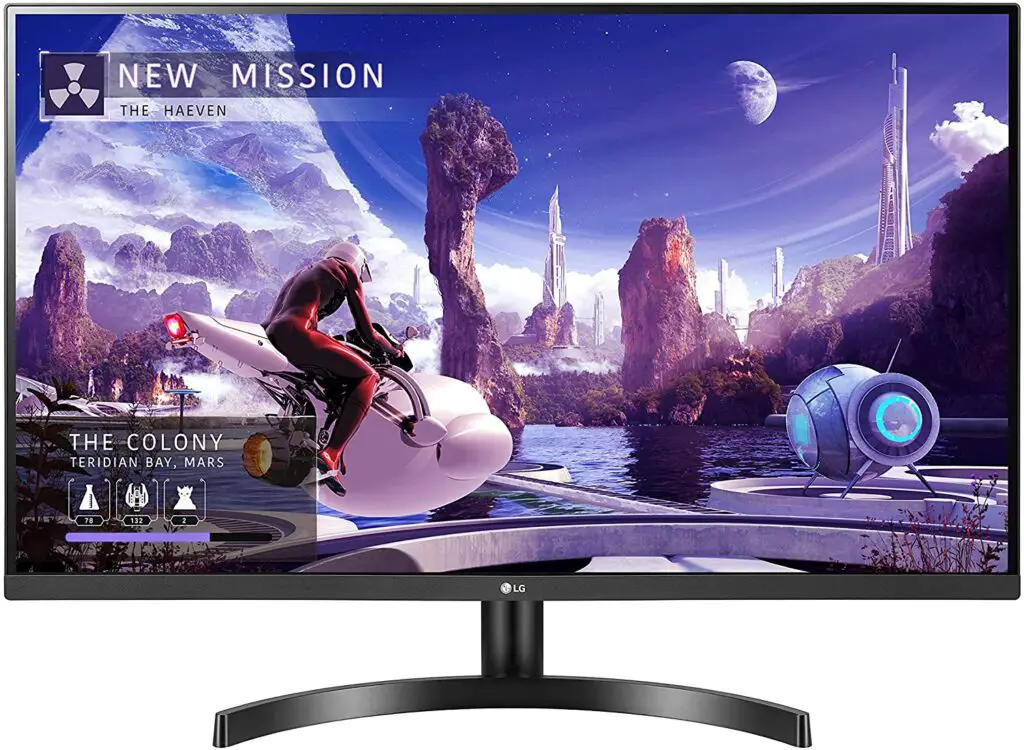 Design
It has the very pattern of LG, entirely covered in black color with the LG logo on the bottom bezel and the back top. Continuing on the rear side, we have no built-in speakers on this monitor, so if you want to have audio from it, you can only plug your headphones in the p2 port. It also has no USB ports, and it is not VESA mountable, but considering its price, we cannot expect too much beyond that. You can tilt it only forward and backward, without height adjustment.
About dimensions, it has a pretty thin design that may fit in all setups with 24.1 x 8.2 x 19.1 inches, weighing 12.6 pounds. Besides, it features a huge screen size, with 27 inches and also a wide field of view using the frameless design. Knowing that, let's talk about the features of this monitor.
Ports
There is a lack of ports in this monitor, but the LG tried to make it as affordable as possible, then it is understandable. The LG27QN600-B features 2x HDMI ports, 1x display port, 1x headphone out.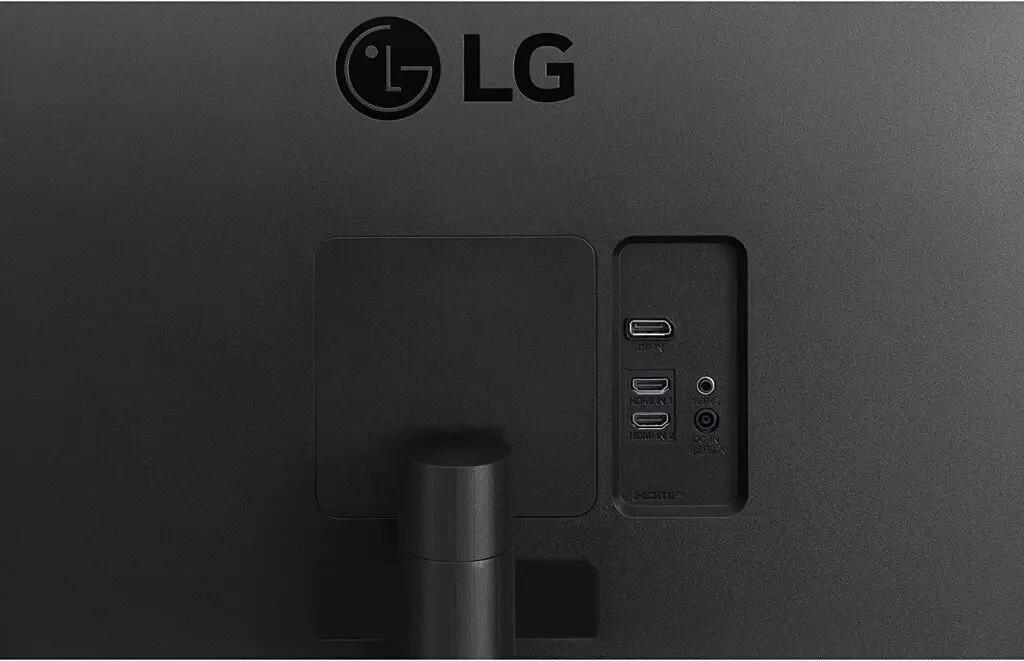 Performance
The LG 27QN600-B really surprises me with its image quality. I have to say that I was not expecting much due to the price it was released. As mentioned above, it is a picture-quality designed monitor, so if you want a gaming dedicated panel, then this monitor is not for you. It has 5ms of response time, which can be too much depending on your needs, but it removes tearing well with the Freesync support.
However, you can still play games with it due to its incredible image quality precision of IPS (sRGB 99% color gamut), that when combined with the HDR feature, turns the color precision to another level. Besides, it has only 75hz support so, you won't have a smoother experience with it. Also, I have no complaints about the image quality of this monitor during gameplay. It is a perfect choice if you work with image or video edition since it has good color accuracy, bright, a huge screen size of 27 inches, and 1440p of resolution.
Also, you can still use it to play games as long as you prefer image quality to image smoothness. However, 75hz is not that bad, though; you can still feel the differences between 75 and 60hz.
Pros
Cons
Conclusion
Undoubtedly the LG 27QN600-B features quite a precise image quality. However, as said above, it has only 75hz and 5ms of response time, thus making it not advisable for those who want a gaming monitor; if this is your case, you should take a look at the: LG 27GL83A-B Review, with the same features as the LG plus 144hz and 1ms.

But, if that's not your case and you do rather image quality than smoothness, you should afford it; if it is in your budget.
You may like