Our Conclusion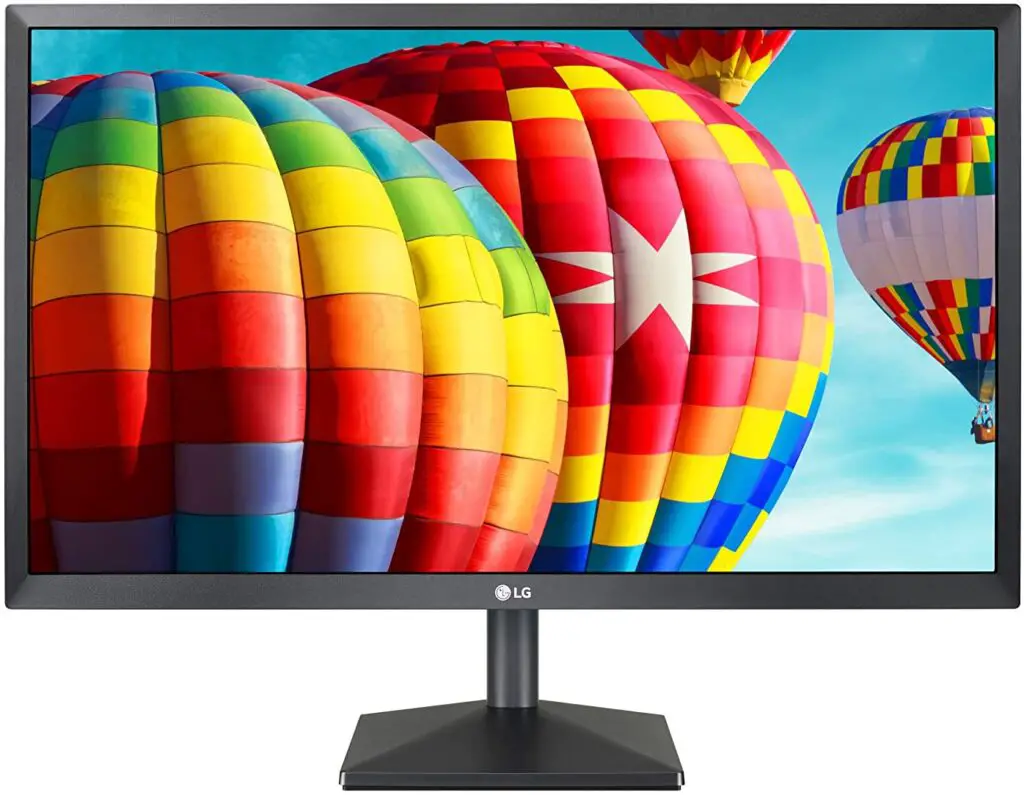 The LG 27MK430H-B is a budget 27-inch monitor, with average features majority targeted to media professionals due to the IPS panel. On the other hand, it has some flaws, such as poor pixel density due to the 1080p resolution and a dated overall aesthetic. It has even higher prices and the same features as the previously reviewed LG 27ML600M-B. As a result, the LG 27ML600M-B still holds the title of the cheapest 27-inch monitor.
Pros
✓ AMD FreeSync support
✓ IPS panel
✓ VESA support
✓ 75hz
Cons
✘ Dated aesthetics
✘ Low pixel density
Continuing our review of LG's lesser-known monitors this week. In the previous post, we looked at the LG 27ML600M-B, which has the makings to be one of the most affordable 27″ displays on the market.
And for today's review, we have the LG 24MK430H-B's older brother, the LG 27MK430H-B, another not-so-popular 27-inch LG monitor.
Since both the LG 27ML600M-B and the LG 27MK430H-B offer 27-inch displays, we'll compare features and costs to see which one is the best. So, without further ado, let's get into the LG 27MK430H-B review and see if it's a good monitor option. Follow below.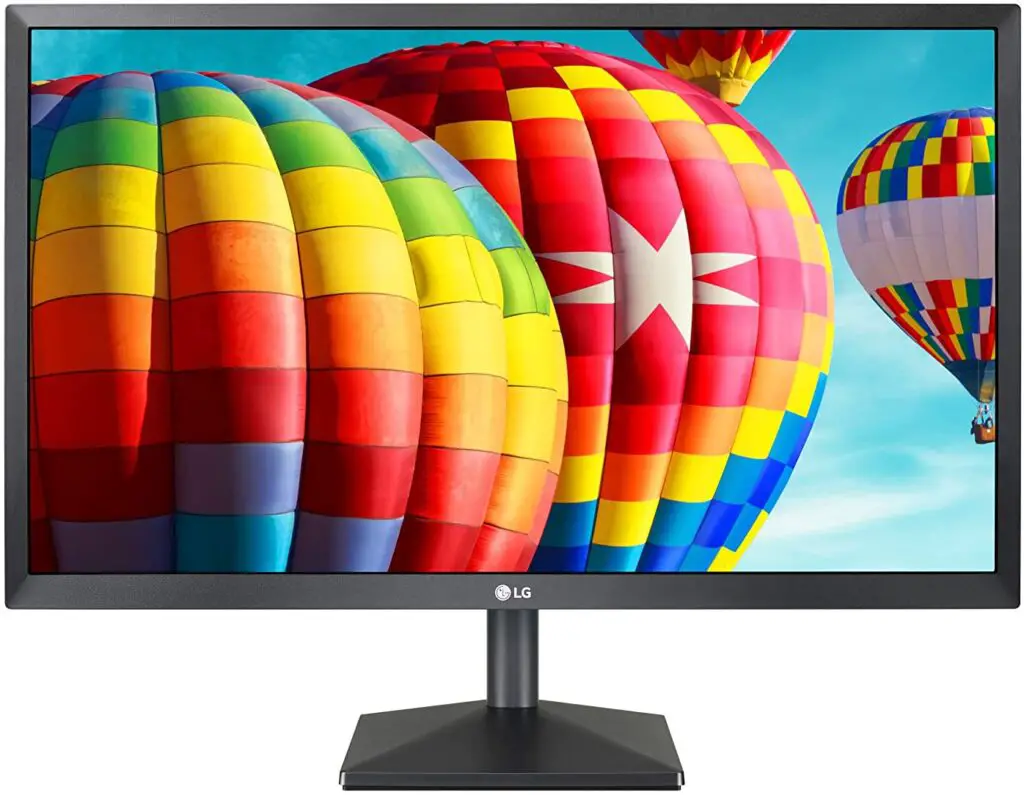 Design
Here we can already notice one of the first downsides of this monitor. When compared to the LG 27MK430H-B, we can't help but notice that the aesthetics of this monitor are a little dated, lacking the popular borderless bezels design. 
Nonetheless, we can't argue that this display is unsightly, though. It has a solid overall appearance, with a squared stand and an all-black finish. It is identical to the LG 24MK430H-B except for the larger 27-inch screen.
Looking at the back of this monitor, we can see that it has VESA support, which makes mounting it on the wall way easier. Also, we can see that this monitor does not have any speakers, thus it is not the perfect monitor for you if you require those.
Connectors
Aside from that, this monitor has 1x D-sub input, 1x HDMI input, and 1x Audio out, lacking some important ports like a Display port and some USB connectors. Still, USB ports on a display in this price range are unusual.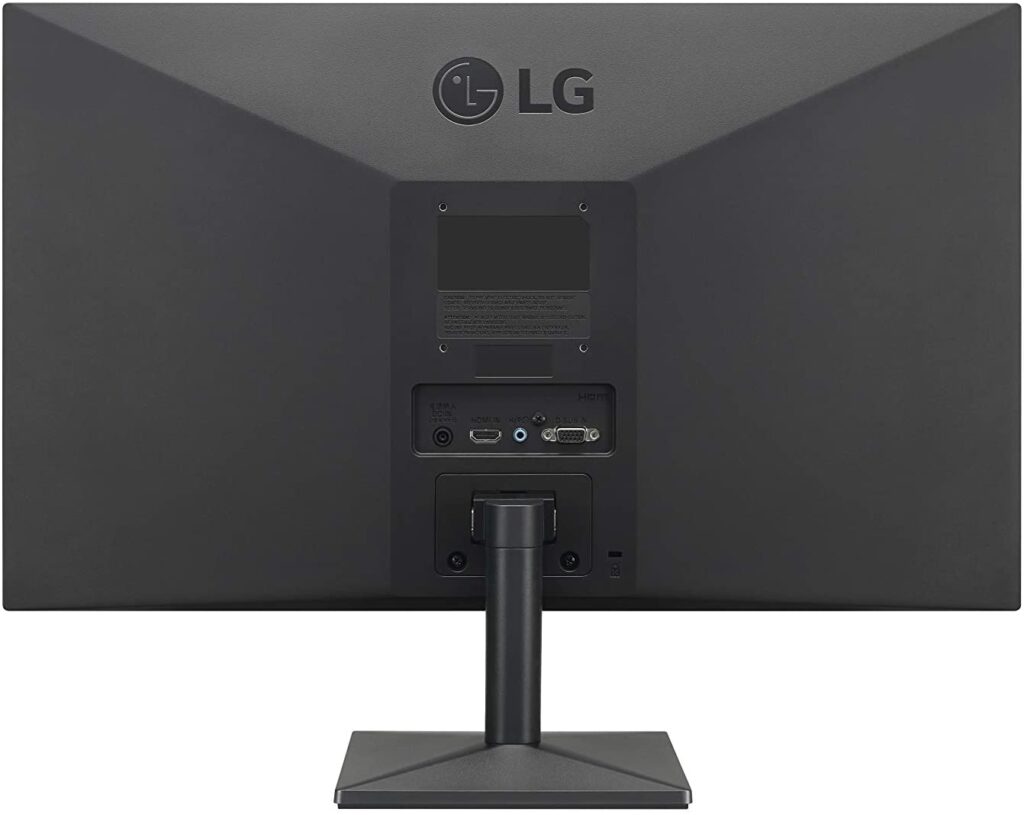 Features
Panel type
Let's take a look at the features of this monitor and determine who it's intended for. To begin with, the panel type. Most of LG's monitors offer professional features, and this one is no exception.
The LG 27MK430H-B, with its IPS panel, becomes a great choice for media professionals since it offers the best color accuracy and viewing angles of the three panels now available (IPS, TN, VA).
However, not everything is perfect, and the IPS screen has one flaw: the IPS glow. The IPS glow is a glow effect visible on the display's corner that may be easily seen in a black image and varies in intensity according to the angle of view.
Unfortunately, because this is a technology-related "issue," every IPS panel has it, though in varying levels. The difference is the monitor's construction quality, which typically influences the price; a well-built IPS display will not show greater degrees of IPS glowing.
The LG 27MK430H-B, on the other hand, while being a low-cost IPS monitor, exhibits a reasonable amount of IPS glow. However, it is not among the worst.
Aside from that, the IPS panel of this display supports 16.7 million colors, which is usual for an IPS screen in this price range. You also have NTSC 72% (CIE1931) of color gamut, which is slightly better than the sRGB 99%, nearly imperceptible to human eyes, though.
Brightness
In addition, LG opted to provide this monitor just 250 cd/m2(Typ.) of brightness, which is to be anticipated given the monitor's price range. This isn't the optimum number if you're working in front of a window with direct sunlight hitting your display, but it's a good starting point for people who aren't in this situation.
Refresh rate and Response time
Even if I wanted a professional display, I wouldn't go with a 60hz refresh rate anymore. The difference between a 75hz and a 60hz monitor is just too significant, in my opinion.
Even if you're not intending on playing competitive games or anything, I recommend going with a 75hz or higher display.
Higher refresh rate displays' smoothness compensates for their often somewhat higher final cost. And, thankfully, this monitor can maintain 75hz while being cost-effective, which is a significant benefit.
Aside from that, this monitor has a response time of 5 milliseconds, which is average for a professional display and this price range. Speaking of which, is this a really good option for media professionals? We're going to see this now in: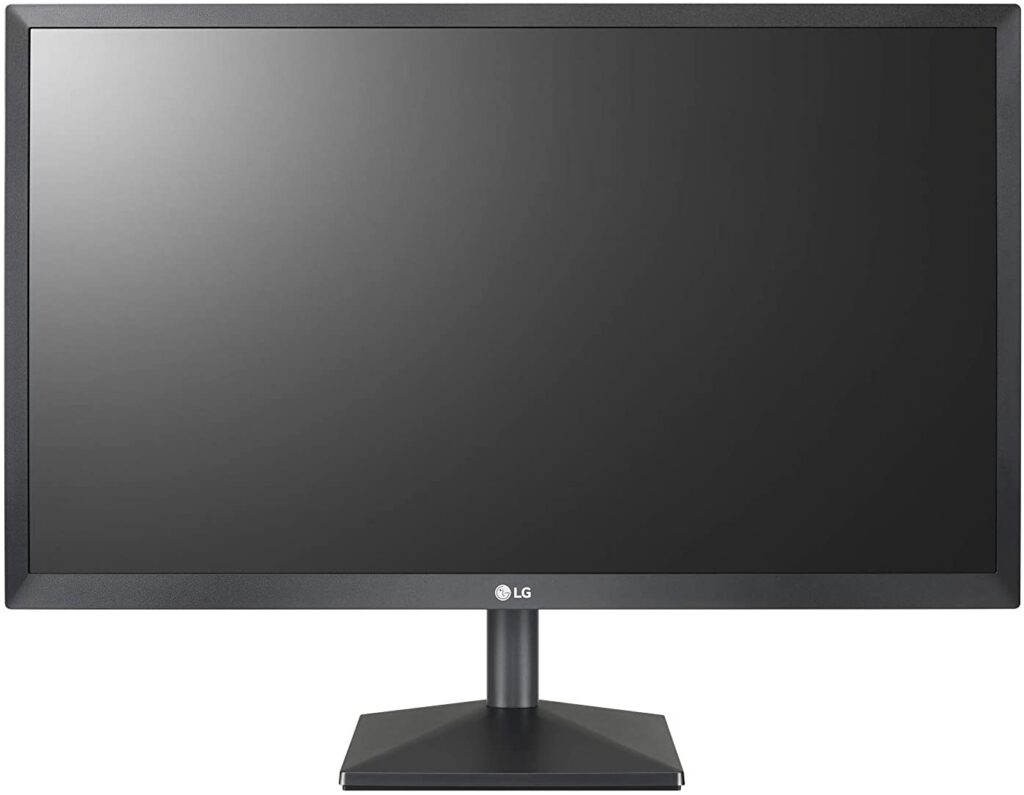 Image Overall Quality
Unfortunately, we have to mention here that, like with every other 27-inch 1080p monitor, you're not going to have high pixel density.
This monitor features 0.3114 x 0.3114 mm of pixel pitch, which is a too high distance number. As a result, you may find the images a little blurred when comparing them to 24″ 1080p monitor images.
The maximum recommended resolution for 1080p resolution is 24″ since with this screen size, you have a sort of balanced choice, with not the sharper images but not a small size as well.
Due to that, this monitor ends up being a non-recommended choice for those who need image quality and sharpness.
For a 27-inch monitor, I recommend you going with a 1440p resolution model, like the: LG 27QN600-B or the: LG 24QP500-B of 24 inches if you really need sharper images.
Finishing on the features of this monitor. We have here identical features to the LG 27ML600M-B, being this one with 2x HDMI and 1 D-Sub port of difference.
Final thoughts
When to buy it
As this monitor targets more media professionals, I can't recommend you buy this one. If you really need a 27″ 1080p monitor, you should check out the LG 27ML600M-B, which has actualized aesthetics, +1 HDMI port, and cheaper prices.
Also, as mentioned, you don't have high pixel density with this monitor, so I advise you to go with a 24″ 1080p such as the: Acer K243Y or a 27″ 1440p, like the LG 27QN600-B, if you need a professional monitor.
You may like