Our Conclusion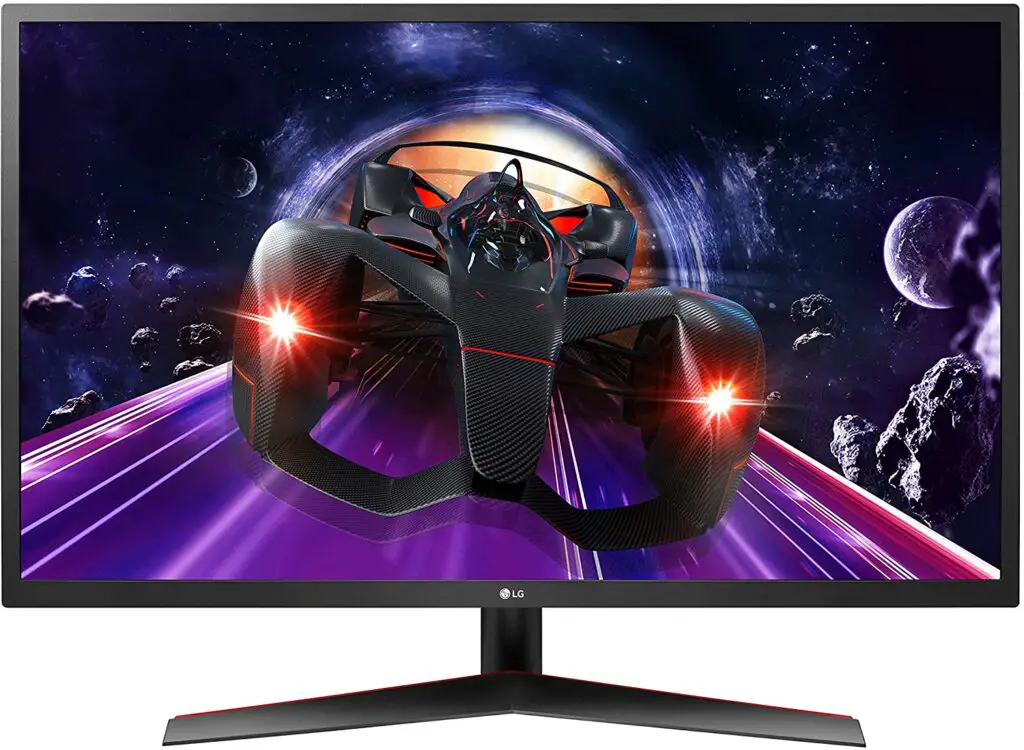 The LG 32MP60G-B is a solid secondary monitor with high image quality and large screen size for people who require one. However, because of the poor pixel density formed by the combination of a 32-inch screen and 1080p resolution, it is not recommended as a primary monitor. For a 32″ main monitor, I recommend a 1440p screen such as the Dell P3221D.
Pros
✓ IPS panel
✓ 1ms of Response time
✓ 32-inch
✓ Affordable
Cons
✘ Lack of borderles bezels design
✘ Low pixel density
LG is releasing some fantastic monitor models this year, including the LG 24QP500-B, which is easily the greatest LG 2021 release so far. To be honest, I still don't understand why LG would create a monitor with such unusual characteristics as the one shown in today's post.
So, let's dive into the LG 32MP60G-B Review and examine who the target consumers of this monitor are, as well as its pros and downsides, to find out what LG folks had in mind for this display. Continue reading below.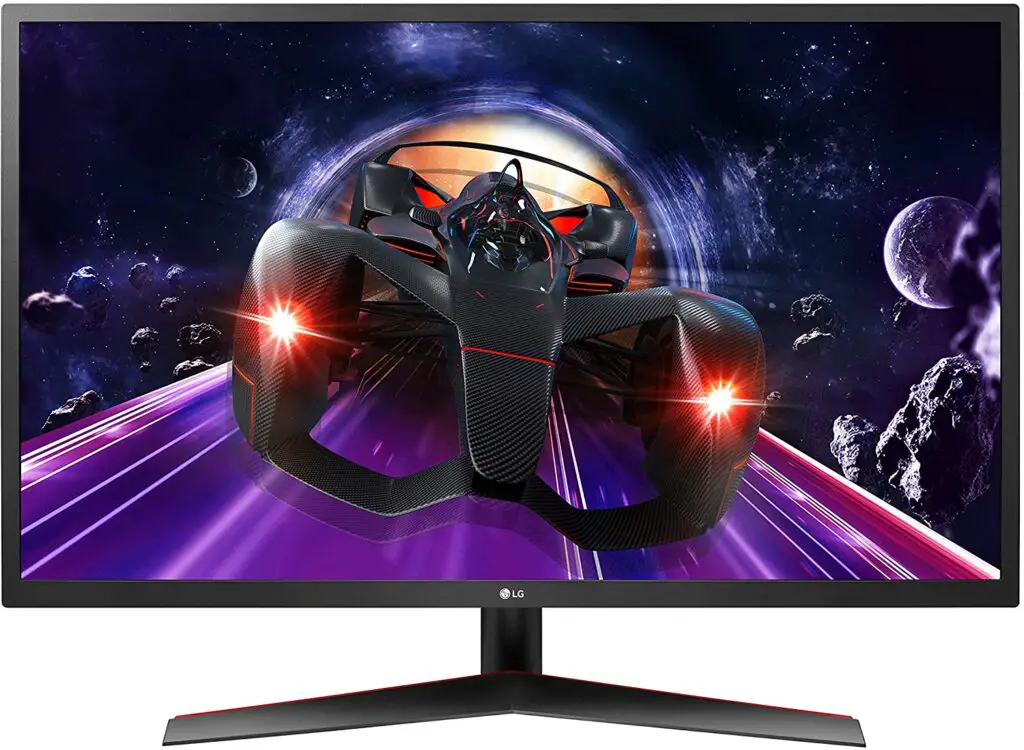 Design
Starting with the design, there are some unusual aesthetics for a 2021 release on this display, such as the lack of borderless bezels, which are implemented on practically every nowadays monitors. On the other hand, we can assume that this decision is part of the plan to lower final prices.
With the exception of the red detail on the rear side of the stand and the 32-inch dimension, this monitor reminds me a lot of the LG Ultragear 24GL600F-B due to its half triangular stand and non-borderless bezels. Besides, this monitor is rather thin, measuring 28.7 x 8.5 x 20.2 inches and weighing 12.8 pounds. 
When looking at the monitor's rear, the first thing that stands out is the VESA support, which allows you to mount it on the wall. Also, note that there is no out speaker, so bear that in mind if you need those.
Connectors
Continuing on the back, we can see the connectors, which contain one of each: HDMI, D-Sub, and Display port. It's also worth noting that it supports AMD FreeSync technology, which helps to eliminate tearing when gaming.
Features
Panel type
Besides that, standing on the usual for professional monitors in this price range, LG opted to add the IPS panel for this monitor. The increased color fidelity and wide viewing angles distinguish this panel from the other two (TN, VA). However, just as every panel has its own drawbacks, the IPS is no exception. 
IPS glowing, which refers to certain white lights flowing on the edges of the display and is easily seen during a black image, is present on every IPS panel, regardless of construction quality or manufacturer. 
In contrast, depending on the construction quality, the quantity of IPS glowing can be minimized, but not completely removed. And, thankfully, LG did a wonderful job on the LG 32MP60G-B by reducing the IPS glowing as much as possible.
In addition, this display's IPS screen supports 16.7 million colors and NTSC 72 % (CIE1931), which is nearly identical to sRGB 99 percent, giving you the standard coverage for this price range on IPS panels.
Brightness
Here we can see that LG has opted to keep this model on the standard, increasing the overall brightness to 250 cd/m2, which is acceptable for my needs but may be insufficient for others.
This number may be a little low depending on where your display will be utilized, as direct sunshine may be in the way of clear vision. That said, if you need a brighter monitor at affordable prices, you should check out the: LG 32QN600-B.
Refresh rate and Response time
Let's have a look at the gaming characteristics of this monitor to see if it's suitable for gaming. Starting with the refresh rate, as one would expect from a professional monitor, it is 75hz, which is now the industry standard. You get a sort of balanced smoothness with this number, not the greatest, but also not the lowest.
The improvements between 60hz and 75hz are evident, and your regular usage appears to be much smoother than previously. The best aspect is that the price difference between a 60hz monitor and a 75hz monitor is typically not that great.
On the other hand, they chose to add 1ms of response time for this monitor, which is an interesting choice, at least in terms of deviating from the standard.
However, it is still useless because it does not change the fact that this is a professional display, and a low response time statistic has little usefulness outside of competitive gaming scenarios.
Image Overall Quality
Even if they tried to hide the poor pixel density by lowering the pixel pitch number of this display, the reality remains that a 32″ monitor with just 1080p resolution would have poor pixel density. This implies that pictures on this panel will be slightly blurred in comparison to smaller displays with the same resolution.
In contrast, the LG 32MP60G-B ends up being an excellent choice for a secondary monitor due to its low price and large screen size, as well as some useful characteristics such as an IPS screen and 75hz refresh rate.
Overall, I wouldn't go with this monitor as my primary monitor due to its low pixel density, but It'd be a great choice if I needed a secondary monitor for my setup. If you really need a 32″ primary monitor, I suggest you affording one with at least 1440p of the resolution, such as the Dell P3221D.
Final thoughts
When to buy it
The LG 32MP60G-B is a really affordable monitor with a solid price-performance ratio. With its current prices, it stands on the most affordable monitors with 32 inches category.
When not to
However, it is indeed a good option as a secondary monitor, but it is not recommended as the main one due to its low pixel density. So, in case you need a primary affordable 32″ monitor, you should take a look at the LG 32QN600-B, which is undoubtedly one of the cheapest choices you can get.
You may like