Our Conclusion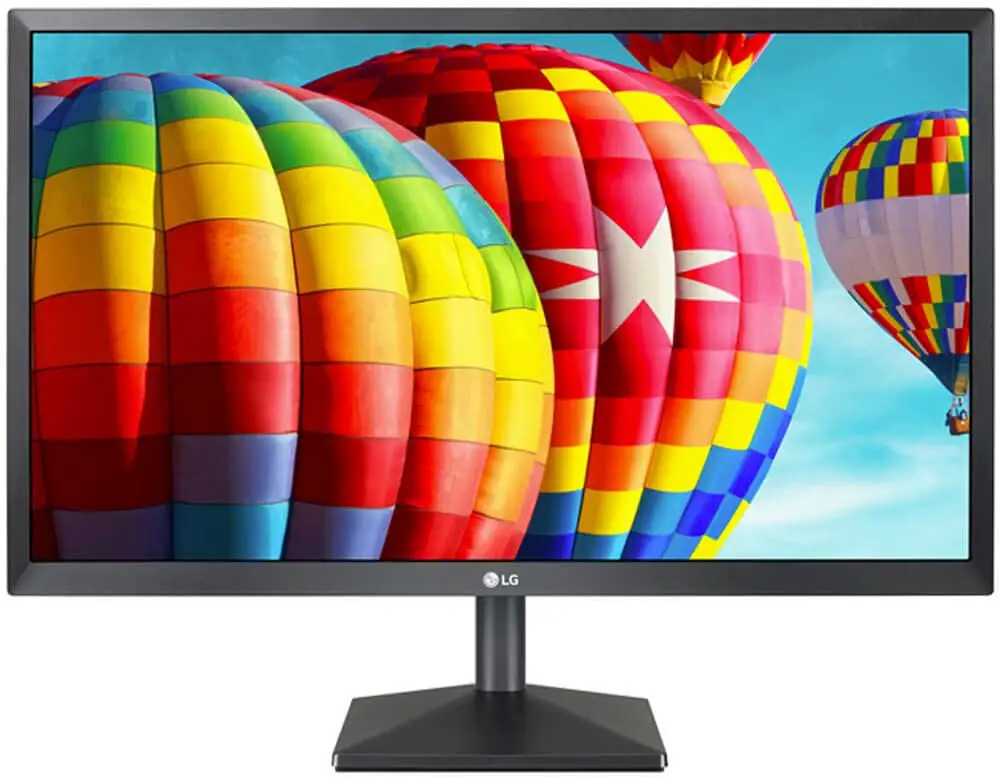 If you truly need a cheap 24-inch monitor and don't care about image quality, the LG 24MK400H-B is one of your most affordable options. However, if you want a low-cost monitor with decent color accuracy and overall image quality, the Acer K243Y is a decent option to consider.
Pros
✓ 24-inch
✓ Affordable
✓ VESA support
✓ 1ms of Response time
Cons
✘ TN panel
✘ Low overall brightness
Continuing our week of LG monitor reviews, today, we've opted to look into an affordable and relatively old product from them, which, based on its characteristics, appears to be a solid purchase. Surprisingly, this monitor is nearly as popular as the LG 24MK430H-B, which is plainly its older sibling. 
So, without further ado, let's have a look at the LG 24MK400H-B Review and see who this monitor is intended for, as well as all of its advantages and disadvantages. Follow below.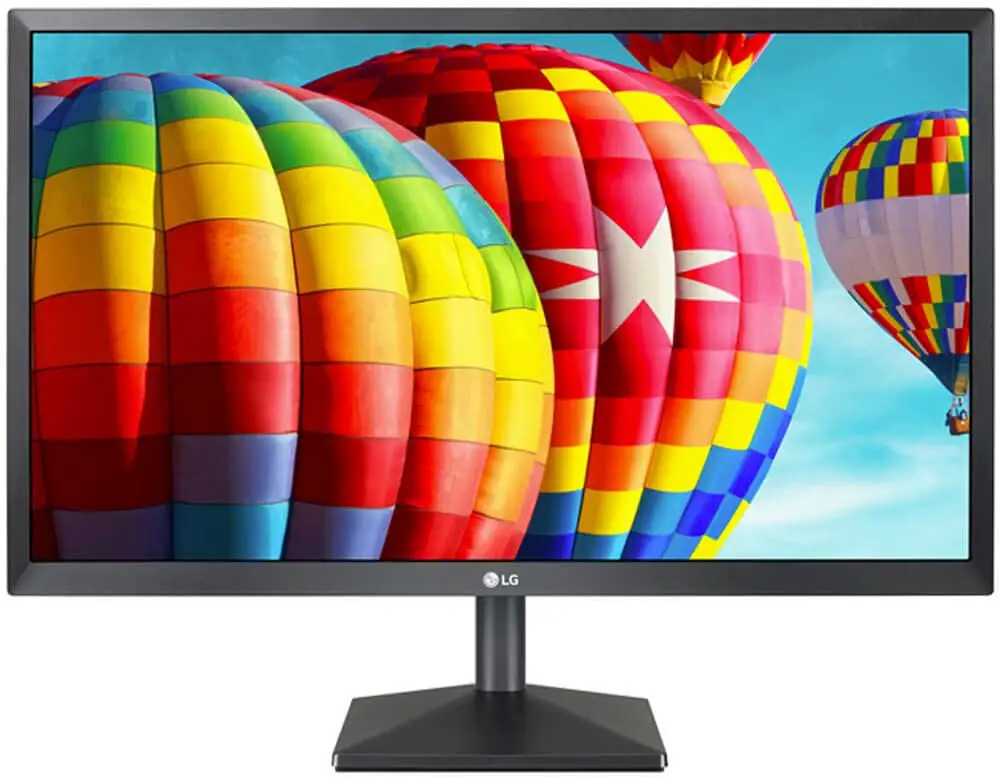 Design
Unfortunately, because of its age, this monitor does not have the modern aesthetics style, such as borderless bezels. With its squared stand and simple yet functional design, it follows the same baseline as practically all LG MK series monitors.
Because it is also a 24-inch monitor, its aesthetics are comparable to that of the LG 24MK430H-B; thus, you may easily confuse the two. This is a relatively thin monitor, with 25 x 4.5 x 14.5 inches and 7.72 lbs.
Aside from that, we can first note the VESA support on the rear, which will allow you to effortlessly mount this monitor on the wall. Also, we can see that it does not feature any out speaker, unfortunately.
Connectors
Continuing on the back, we can notice the monitor's connectors, which include 1x Headphone-out, 1x HDMI, 1x D-Sub. Besides that, this monitor also features the AMD FreeSync technology, which will help to remove tearing while you're gaming.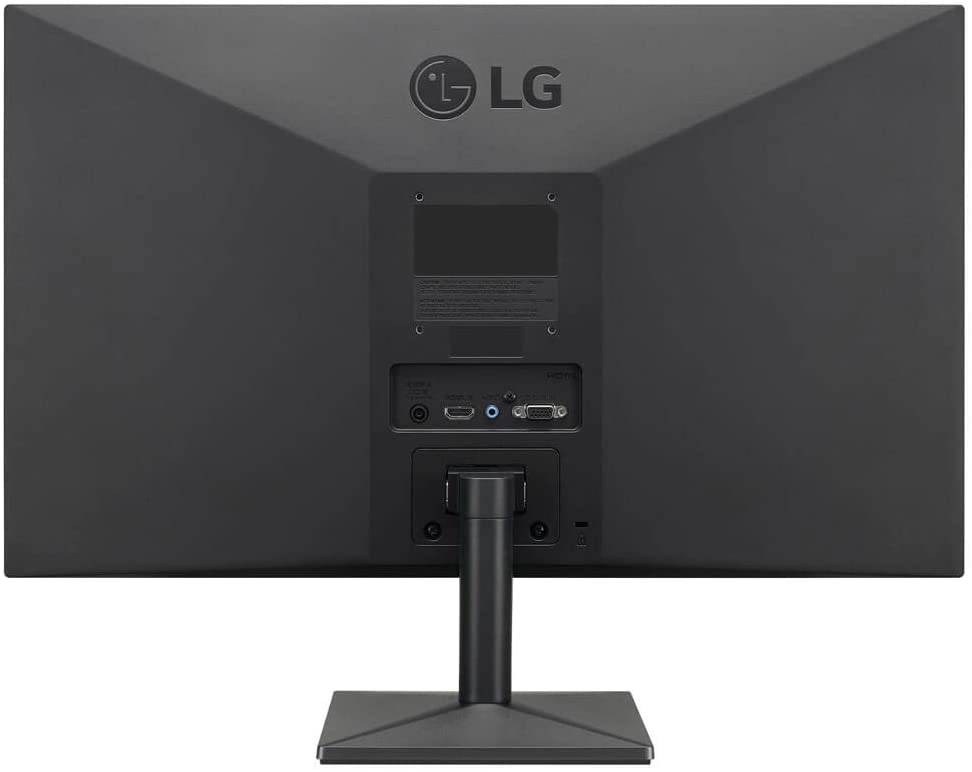 Features
Panel type
Furthermore, LG selected a TN panel for this display. This panel's image quality and viewing angle are the worst of the three (TN, VA, IPS). Unfortunately, it counts with only 90º (R/L), 65º (U/D) of overall viewing angles.
However, it has the advantage of being inexpensive since commonly it has cheaper pricing than the other two. The point is that this panel is most popular with gamers who are looking for a low-cost option.
Manufacturers lower costs from the panel, giving them more room to improve gaming capabilities, although this panel did not yet show any gaming features.
Indeed, it's worthless to have a TN panel if it doesn't have any useful gaming qualities, such as a high refresh rate or a fast response time. In the worst-case scenario, we may assume that they aimed to get the display's price as low as possible.
Overall, when combined with the outstanding gaming features, we can say that this is a nice panel. And to find what LG folks had in mind for this monitor, we're going to head into the refresh rate and response time section.
Refresh rate and Response time
Despite the fact that it has a 75hz refresh rate, this monitor does not fit into the gaming category. Even if they try to obfuscate it with the 1ms response time, 75hz is still too low for competitive gaming. 
On the other hand, for people who prefer a bit more smoothness throughout daily work or\and casual gaming, this is a solid number.
We have to remark that the gaming capabilities of this display disappointed us. Even at this low price, we had hoped to see a bit more.
Brightness
In addition, another disappointing feature number added to this monitor is the overall brightness. They chose to use just 200cd/m2 as the total, which is far too low for nearly all users. For a TN panel, the minimum acceptable value is 250cd/m2, which is in the middle of the scale, not the highest but not the lowest.
When just 200cd/m2 is used in conjunction with a TN panel, the viewing angle and brightness are reduced, making it difficult to accurately view the reproduced pictures depending on the viewing angle.
Image Overall Quality
The LG 24MK400H-B is a 24-inch monitor with a 1080 screen; as a result, it has an average number of PPI or pixel density. However, the TN panel is not able to deliver such accurate colors being a huge rock on the image quality way.
And then there is also the low brightness, with its only overall 200cd/m². All of that indicates that this is not a good monitor for those who require the best image quality possible. In this case, I suggest you check out the Acer K243Y, which has one of the most affordable prices with good features.
On the other hand, this monitor is still one of the cheapest choices with a 24-inches screen, so if you require a monitor with this dimension and don't care much about its image quality, this is a great option.
Final thoughts
When to buy it
The LG 24MK400H-B is indeed one of the most affordable monitors with 24 inches.
When not to
However, it is only advisable to afford it if you don't really need the plus image quality provided by an IPS panel. If you do need a professional monitor, I suggest you take a look at the Acer K243Y.
You may like