Our Conclusion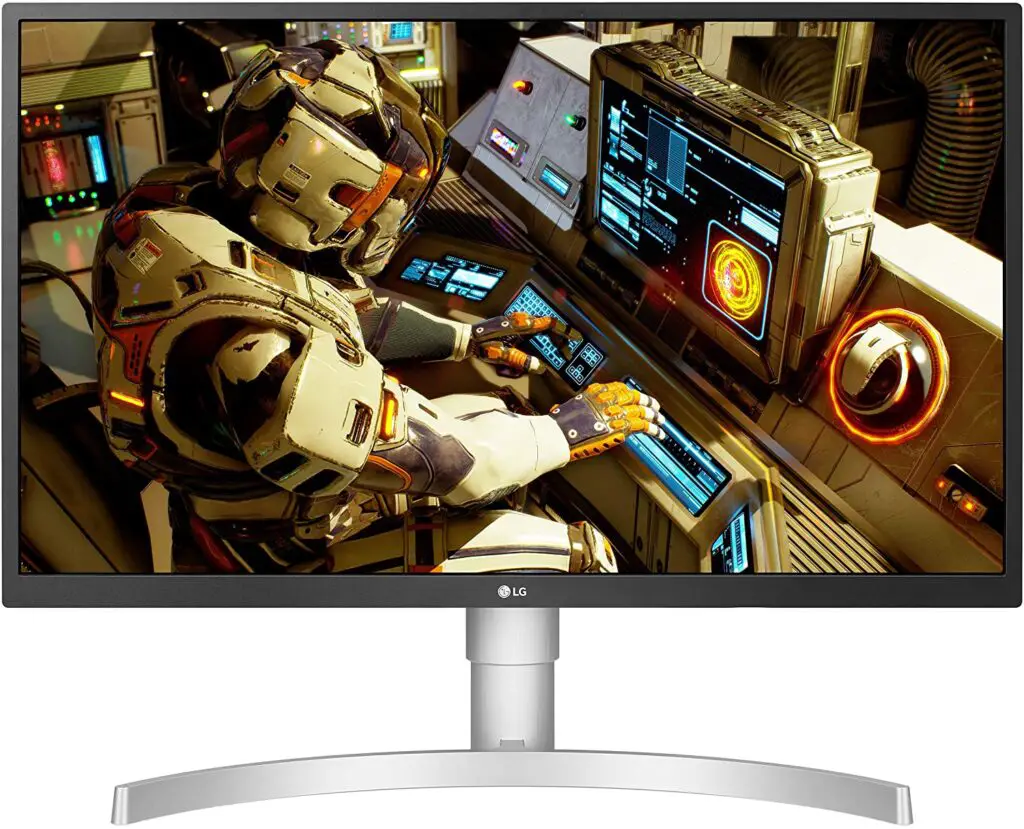 The LG 27UL550-W is an excellent 4k monitor for the price it is being sold at now. If you want to use it for a professional media edition, keep aware that it only has an sRGB 98 percent color gamut, which might result in somewhat inaccurate colors. In this situation, I recommend the Dell U2722D, which is presently one of the finest options for the professional displays category.
Pros
✓ 4K
✓ IPS
✓ VESA support
✓ 10-bit color pattern
Cons
✘ sRGB 98%
✘ No out speakers
A handful of LG monitors from a few years back, like the LG 32UL750-W and the LG 32QK500-C  truly astonished us, even for today's trend. Both have excellent image quality and very low costs, which is likely due to their relatively old release dates.
Still, there are a few more LG options that haven't aged well, offering obsolete functionality at exorbitant costs.
And for today's review, we've got this 2019 LG monitor to see where it falls into, whether it'll be in the obsolete or cost-benefit area. On today's LG 27UL550-W Review, we'll look at these and other topics.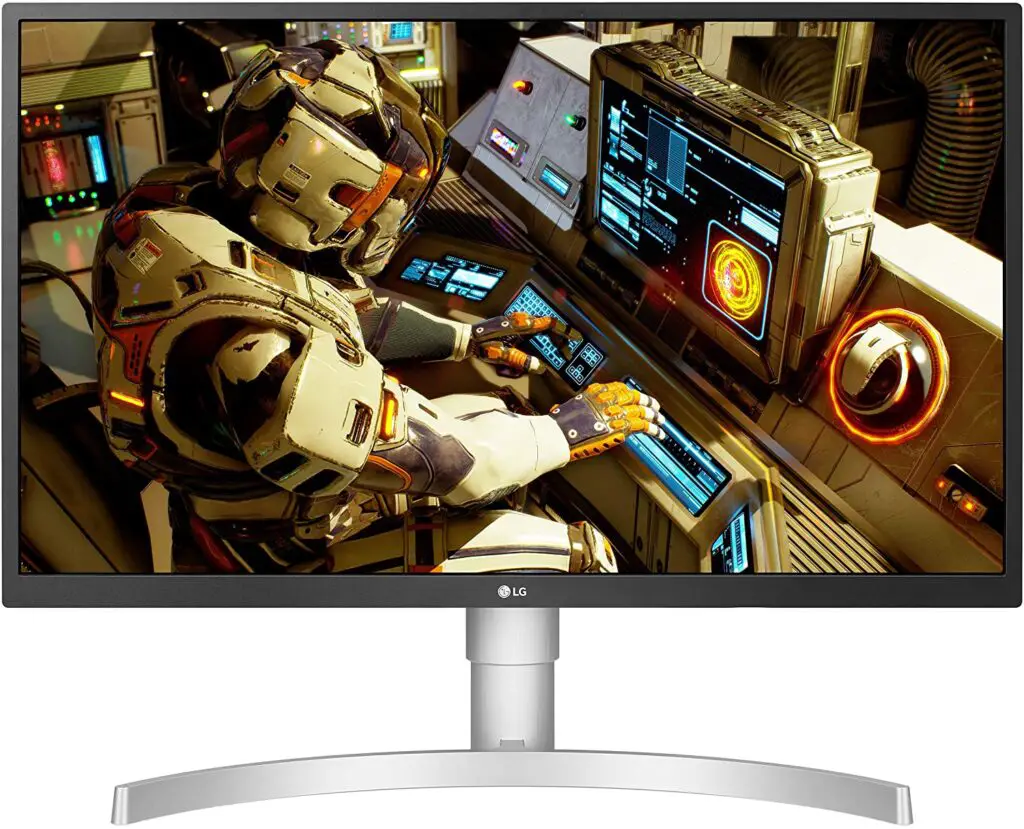 Design
The overall dated looks are something that this sort of monitor from a few years ago has in common. 
It is quite common to see this sort of screen without the 3-sided borderless bezels, which is becoming more difficult to find nowadays, although some brave manufacturers are still doing so for monitors like the ASUS XG27UQR.
Despite the lack of an "infinite" screen, this monitor features small 3-sided bezels, which help to compensate for the lack of a contemporary feel.
When we first take this monitor out of the box, we discover that it belongs to LG's 3-color line of displays. 
The front bezels are matte black, the back is white, and the stand is gray, making it seem similar to other LG displays like the LG 32QK500-C and the LG 32UN550-W. 
As a result, this monitor remains in the visually standard monitor category.
By the way, the screen's stand can be adjusted in a variety of ways, allowing you to adjust the Height pivot and tilt, making it a nearly ergonomic choice.
Looking at the rear of the monitor, we can see that it supports VESA, but it lacks speakers, which may or may not be a disadvantage for you, depending on your demands.
Connectors
When it comes to its connectors, this monitor is indeed not able to make up for its prices, including only: 2x HDMI, 1x DP, 1x Headphone-out, lacking USB ports, which is currently usual for this budget.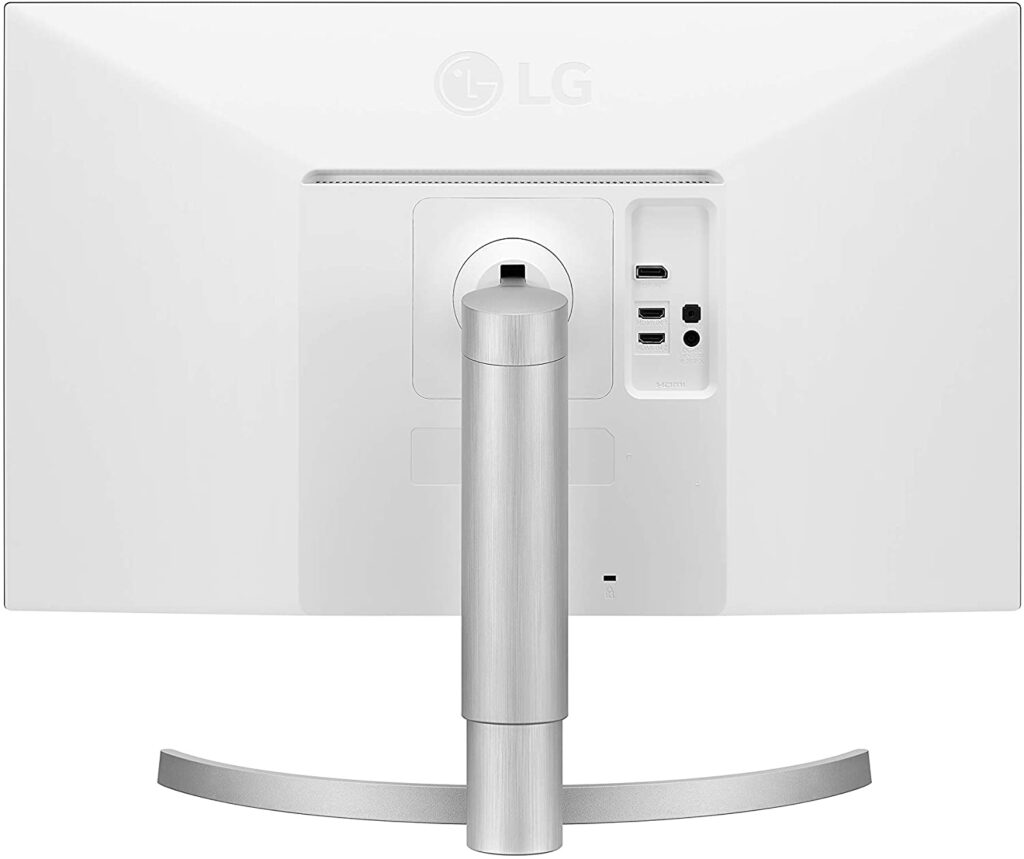 Features
Panel type
Fortunately, despite using an IPS panel for this device, they were able to keep the pricing the same. 
It's either that, or they have to cut some other features to compensate for the panel, which generally adds a significant amount to the ultimate price of the display. 
The IPS panel is the one to choose for if you want the best color accuracy and viewing angles. 
It is a must-have for media workers since it contains the most precise colors of the three (IPS, VA, and TN). 
This panel, on the other hand, does not guarantee that the monitor will be professional; there are additional factors to consider including color gamut and coverage. 
Even though some say this panel is the base of a professional display.
Brightness
Manufacturers are likely to use the IPS panel even for low-cost screens because of the excellent viewing angles it can provide.
These wide viewing angles combine with the display's peak brightness to improve overall picture visibility, allowing manufacturers to use lower maximum brightness without sacrificing overall image quality.
That's most likely why the LG 27UL550-W's total brightness was limited to 300 nits.
This ratio is sufficient for 90% of customers, although it may be a touch low depending on how much light is available in the space where the display will be used.
In that scenario, you should choose a higher-brightness panel, but keep in mind that such displays are more expensive than typical.
In general, this monitor can give sufficient brightness even throughout the day, and it has a reasonable price-to-performance ratio.
Refresh rate and Response time
When you see a monitor with a regular IPS screen, some people argue it's already a non-gaming display. 
This is due to the fact that this panel fails to provide a faster response time to the screen, which is an important characteristic of gaming monitors. 
That's why, in this price range, gaming panels with the VA or TN panel are very prevalent, since both offer a higher refresh ratio than the well-known IPS. 
To be exact, the LG 27UL550-W has a response time of 5ms, which isn't terrible given it's a casual monitor that was introduced a few years ago. 
However, the fact that the refresh rate is just 60hz disappointed us, even for a casual display. 
Currently, the 75hz ratio has supplanted 60hz as the standard refresh rate for casual displays. 
One of the primary reasons for this is the increase in smoothness with no extra price implications. 
Still, this low and dated ratio can be observed on current screens, depending on the screen resolution.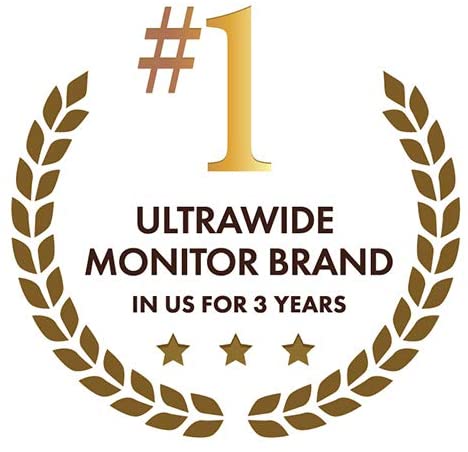 Image Overall Quality
The LG 27UL550-W features a 4k resolution in a 27-inch screen, which may result in text that is smaller than usual. 
This combination, on the other hand, yields a high PPI, resulting in crisp and sharp pictures. 
Even today, the IPS 4K 60hz combo is popular since it allows manufacturers to provide lower pricing for such screens.
Apart from that, this monitor features the hoped-for 10-bit color pattern, which allows for up to 1.06 billion colors, which is essential for media workers who require excellent color precision.
Things start to become odd, though, when we see that this monitor only has an sRGB 98 percent color gamut. 
This ratio is somewhat lower than the standard color gamut, which may make this monitor unsuitable for media professionals. 
Of course, such little discrepancies are difficult to notice in everyday usage, but if you want to invest in a display with the highest color accuracy possible, this one is not the ideal option; instead, you should choose the Dell U2722D. 
It's worth noting that the LG 27UL550-W also includes the HDR 10 function, which isn't worth considering because it's the worst HDR pattern you can have for a monitor. 
It can still boost contrast and darken shadows, but it's not really spectacular. This means that if you want a monitor that focuses on HDR, you should skip this one and instead opt for the LG 32UL750-W. 
Final thoughts
When to buy it
If you need a 4K IPS to monitor featuring awesome image sharpness and great vibrant colors, the LG 27UL550-W is one of your cheapest choices currently with such features.
However, it lacks a high level of color accuracy due to its sRGB 98%, making it not recommended choice for professionals. Note that you can find similar models with basically the same features, such as the LG 27UP850-W and the LG 27UN880-B.
You may like