Our Conclusion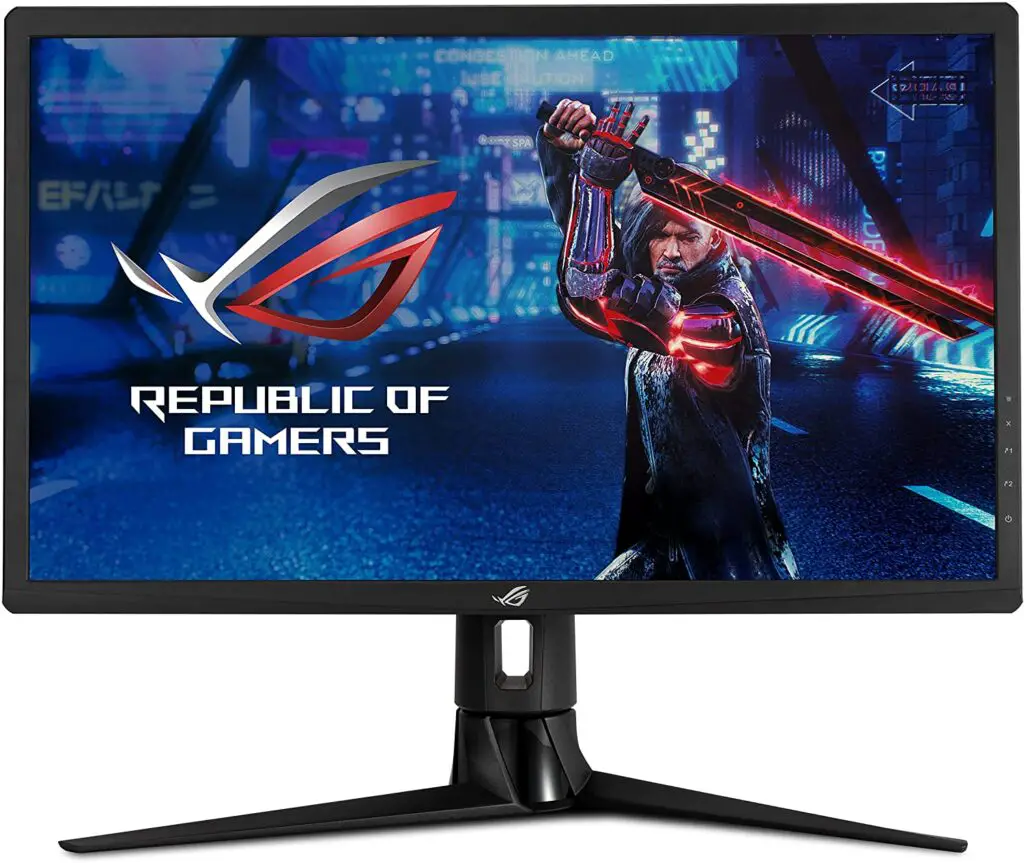 The ASUS XG27UQR is presently available for a hefty sum. We can't dispute that it's still one of the most affordable 4K 144hz IPS monitors on the market. The 27-inch, on the other side, can't possibly be a suitable match for 4K resolution, since the result is small text and images. Due to all that, I recommend you going for a larger screen size with a 4k resolution such as the LG 32UL750-W.
Pros
✓ 4K
✓ 144hz, 1ms
✓ Fast IPS
✓ Wide stand adjustments
Cons
✘ Salty prices
✘ Dated aesthetics
The benefit of high-resolution screens with high refresh rate ratios is that they may be used in both professional and gaming situations. 
Of course, a 4k display isn't as good as a 1080p monitor for competitive gaming, but it's still a good option for crisper graphics. 
Simultaneously, you can simply use the appropriate refresh rate to benefit from the high degree of smoothness it can provide.
Anyway, for today's article, we have a monitor that fits this hybrid description, and it's a new addition to the ROG Strix series from Asus, so we have great expectations for it. 
Without further ado, let's have a look at the ASUS XG27UQR Review and see whether it's the right display for you.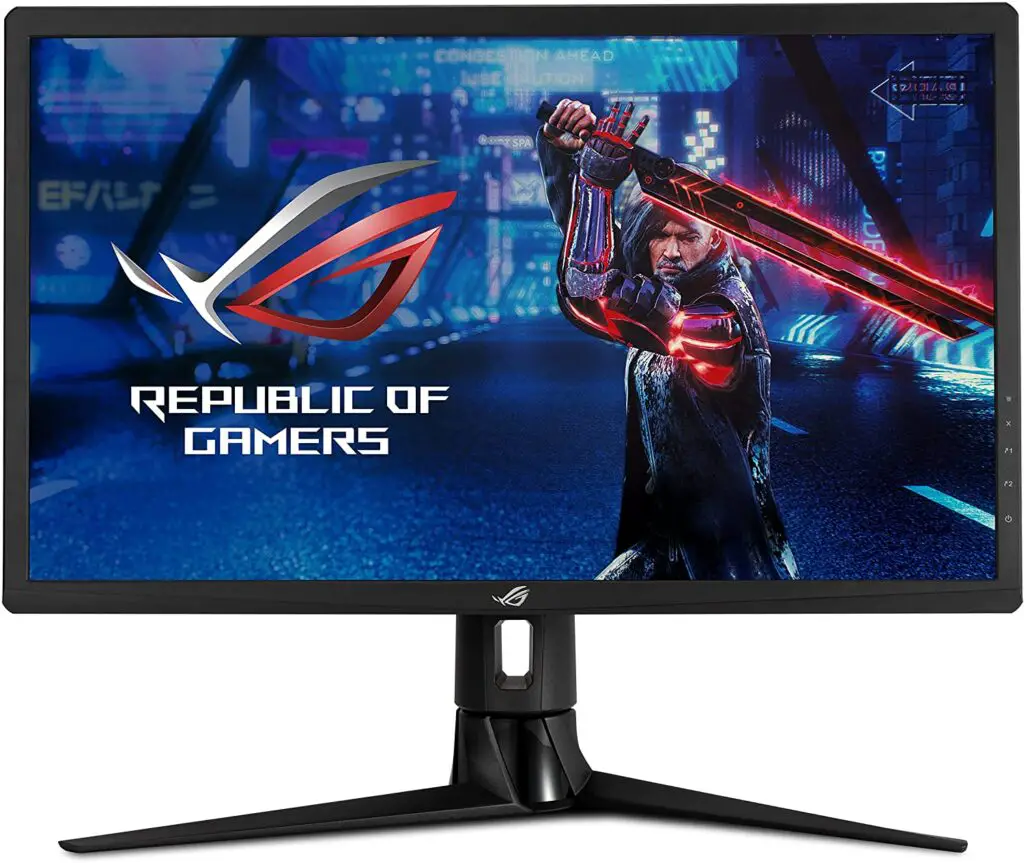 Design
We can already see a controversial aspect of this display that grabs our attention at first sight, although I'm not sure why they opted to leave it that way. 
It boasts full-sized borderless bezels, which differs significantly from the current trend of 3-sided borderless bezels. It's a little strange to see something like this for the ROG STRIX series, which is known for its gaming-like displays. 
Of course, some people prefer this style over the borderless one, but the bulk of people prefer the contemporary approach. 
Apart from that, the front bezels of this monitor, as well as other parts of the stand, are finished in the overdone matte black style.
The stand is the feature that makes the monitors in this line seem so similar to one another. The stand is a ROG STRIX classic, with a V-shaped design and a wide variety of adjustments, including tilt, swivel, and height, which may compensate for the display's expensive price. 
When we look at the back of the display, we can see that they followed the same pattern as the Asus XG27AQM with a line dividing the monitor's back into two halves, with the right half having a lot of details throughout and a large ROG STRIX logo; and the left half having solid aesthetics and the display buttons. 
Because it is VESA compliant, this monitor may be mounted on the wall. Unfortunately, it lacks external speakers, which might be a major drawback depending on how you want to use this monitor.
Connectors
To try and make up for the really salty prices, they decided to add some useful ports to it, including 2x HDMI 2.0, 1x Headphone-out, and 2x USB-C 3.0.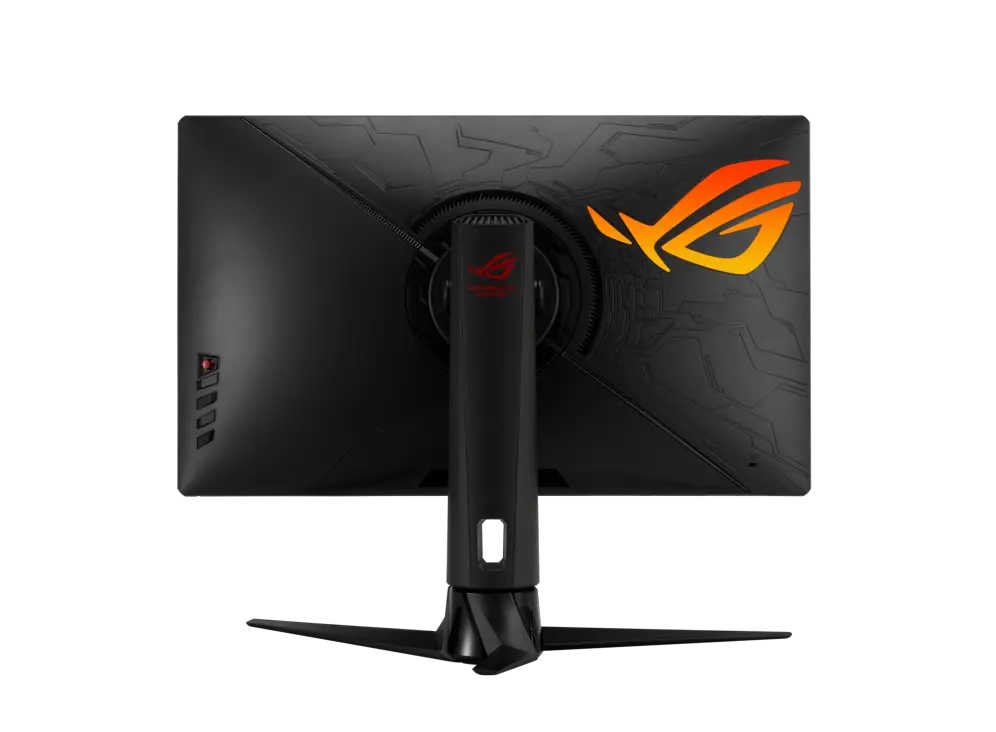 Features
Panel type
Despite being in this series and at these costs, this monitor lacks the fast IPS function, which might be a deciding factor in classifying it as a non-gaming panel. 
This function is included on several ROG Strix monitors, including the Asus XG27AQM and the ASUS XG349C, which are aesthetically comparable to this one. 
They picked the regular IPS panel for this display since it is less expensive than the fast IPS panel, although it is still inferior in certain ways. 
When it comes to response time figures, the IPS falls short of the fast IPS, making the latter a better alternative for competitive gamers that seek a decent picture quality matched with speed. 
The IPS panel is one of the greatest in terms of accuracy since it presently has the best image quality you can find. The IPS panel is also recognized for its wide viewing angles, which allow you to see the displayed images clearly from different angles.
Brightness
These excellent viewing angles may also permit the manufacturer to reduce the brightness ratio somewhat in order to save money without sacrificing image quality.
Of course, for a costly display like this one, a decent brightness ratio was required; otherwise, the display would not be worth the money. 
That's why they went with a brightness ratio of 400 nits, which is presently one of the finest available for modern screens. 
This ratio is bright enough no matter how long you use the display or where you place it.
Even if you wish to use it throughout the day and it will be exposed to sunlight during that time, 400 nits will be there to aid in the display of precise visuals.
Refresh rate and Response time
The ASUS XG27UQR's refresh rate and response time numbers are unquestionably what distinguishes it as a hybrid, high-resolution model.
It has a fantastic number of 144hz and 1ms, providing the user with fast and smooth pictures. 
For some, 240hz is required for a decent competitive-focused display, although 144hz was popular for this category at the time, and it was an exciting period in monitor history.
Since the lower refresh rates of 60 and 75hz are increasingly being ignored, this sort of monitor may now be classified as casual. 
The response time, unlike the refresh rate, is not a very significant characteristic for ordinary users, but it is for gamers. The command to screen speed is measured by the response time number, with the lower the number, the better.
For everyday and casual use, the variations between these ratios are unlikely to be significant, rendering them unimportant for those.
This monitor has a response time of 1ms, which might be better if it had a fast IPS, but it's still enough for a high-resolution display.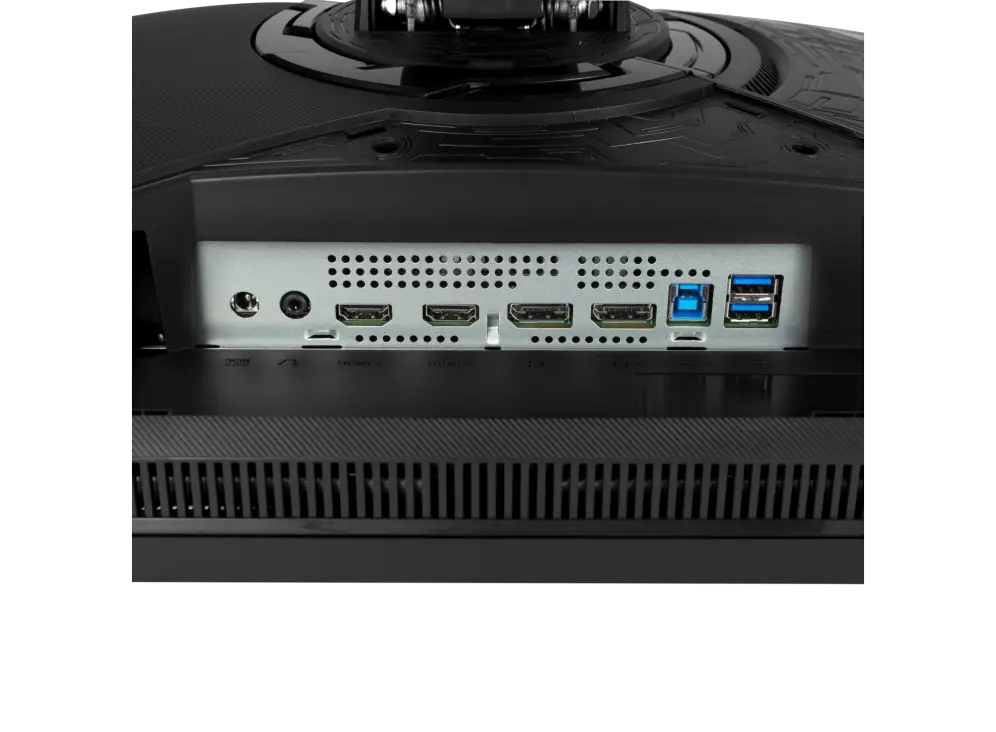 Image Overall Quality
Let's have a look at the image quality characteristics of this display and see whether they are indeed comparable to the monitor's pricing. 
The ASUS XG27UQR sports a 27-inch display with a 4K resolution, resulting in crisp pictures with a high PPI ratio. 
The 27-inch size is certainly a decent size for gamers, but not so much for 4k resolution. This resolution may result in tiny words or images due to the high number of pressed pixels on the 27-inch screen. 
That's why a screen with a resolution of 4K is best viewed on a 32-inch or larger screen.
Keeping the top-level patterns aside, this display does not disappoint when it comes to color fidelity. It has a 10-bit pattern that can produce up to 1.06B colors, extending the color range of the monitor significantly.
It also offers DCI-P3 90 percent color accuracy, which has a similar gamut to sRGB 100 percent but somewhat more vivid colors. 
To top it off, they chose to employ HDR 400 technology for this display, increasing the contrast and the depth of the darks even further. 
Because this HDR 400 is rather basic, don't anticipate the best HDR experience with this monitor. 
In general, because of the 4K resolution, this monitor can deliver a professional level of color accuracy and visual sharpness. However, owing to the high resolution, it still has certain issues, as mentioned.
Final thoughts
When to buy it
If you want a 4k monitor with a 144hz refresh rate, good connectors, and nice image quality, the ASUS XG27UQR is for sure one of your best choices. 
Even though it has salty prices, it is still one of the cheapest options with such features. 
Still, if you feel that it is a little over affording a high-end display like this one, you can go for something like the LG 32GP850-B which has similar features but the 2K resolution. 
You may like