Our Conclusion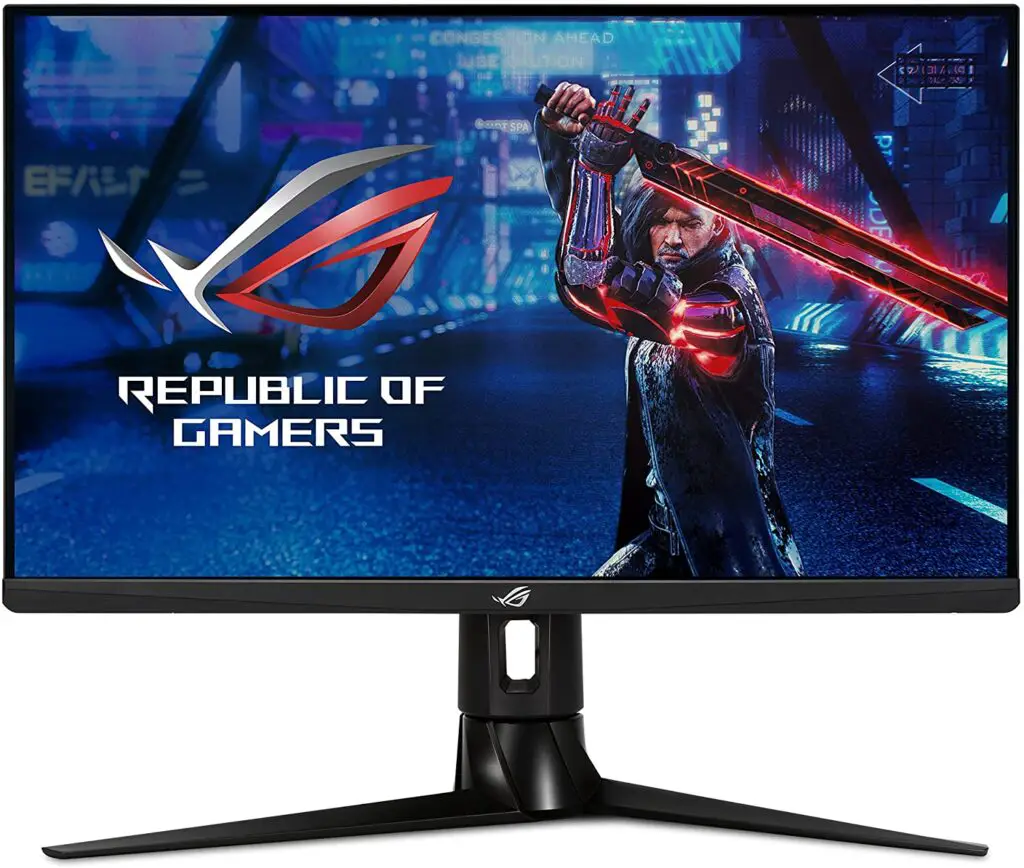 Because of the DCI-P3 97% functionality, the ASUS XG27AQM is undoubtedly one of the finest hybrid monitors when it comes to producing rich and vivid colors. It is without a doubt one of the greatest hybrid displays of the year, with incredible features for the price, and it is without a doubt the one I would choose if I needed a 27-inch hybrid display.
Pros
✓ Vivid colors
✓ Fast IPS panel
✓ 1440p
✓ 240hz (native), 270 (OC)
✓ HDR 400
Cons
✘ Lacks USB-C ports
✘ No out speakers
Continuing our review of Asus monitors of the week, today we have another model from the ROG STRIX series, this time featuring gaming and picture quality capabilities, as well as a few salty pricing.
So, now we'll see if these costs are actually worth it for the features this monitor offers, as well as all of the display's advantages and disadvantages. So, without further ado, let's have a look at the ASUS XG27AQM Review and see if it's worth the money.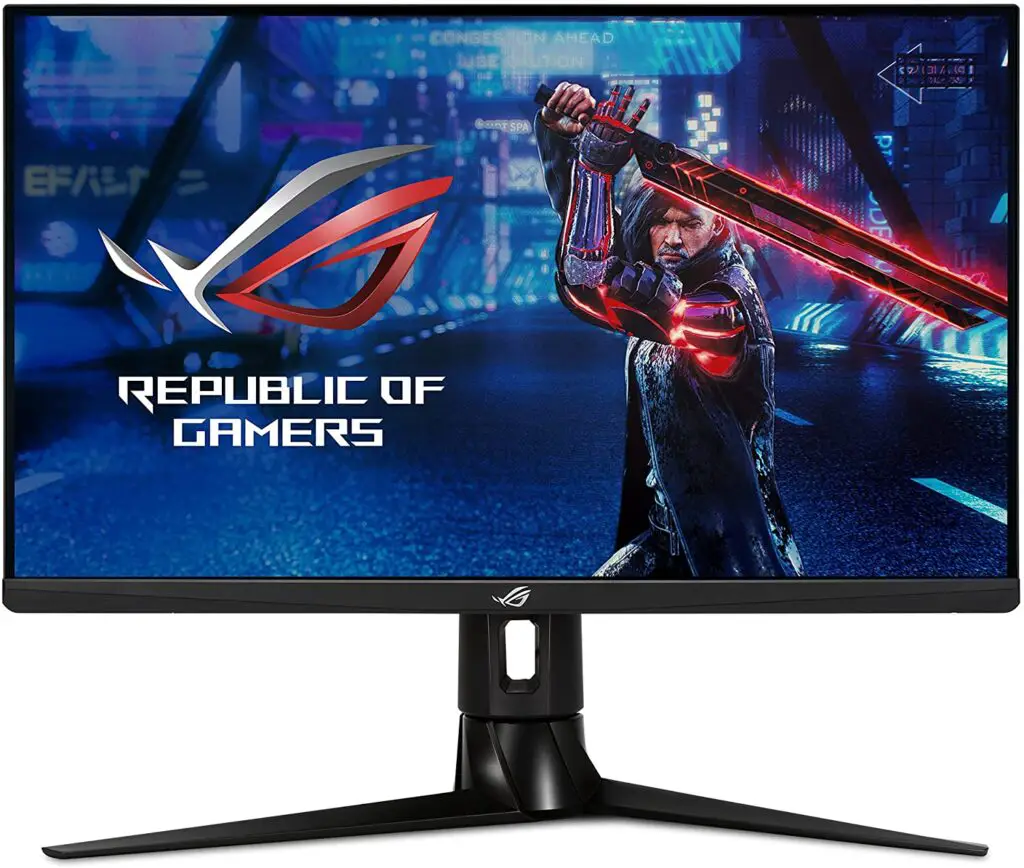 Design
The ASUS XG27AQM was introduced alongside the ASUS XG349C, another ROG STRIX monitor with ultrawide proportions and, in theory, the same picture quality characteristics for around $200 more. 
The costs aren't quite comparable, but one thing we can notice straight away when glancing at both displays is how similar their aesthetics are.
The ASUS XG27AQM is essentially the 27-inch junior sibling of the ASUS XG349C. This display features 3-sided borderless bezels, which have become a standard feature for modern monitors. 
This monitor features the same matte black design as its big sibling, but it isn't completely covered with it.
When we glance at the rear of this display, the similarities between the two seem to fade. 
While the ultrawide version has a sturdy design, this one focuses on the gaming vibes, with a large ROG STRIX logo on the top right corner of the display and some features going through on the right half.
They retained the single-color finish on the other half but added some plus buttons below the joystick. 
These eye-catching design features, in my opinion, are quite important in judging the display as a gaming monitor just by looking at it.
Moving to the stand, the similarities continue, with both possessing V-shaped aesthetics with a wide variety of adjustability, including height, pivot, tilt, and swivel. 
In general, we preferred this model's design to that of its ultrawide counterpart; whereas this one exudes a gaming vibe, the ultrawide model can be classified as a casual-looking display owing to its overall aesthetics.
Connectors
This monitor won't disappoint you as well when it comes down to connectors, delivering you the necessary for its price range, including 2x HDMI, 2x USB 3.0, 1x Headphone-out, 2x Display Port.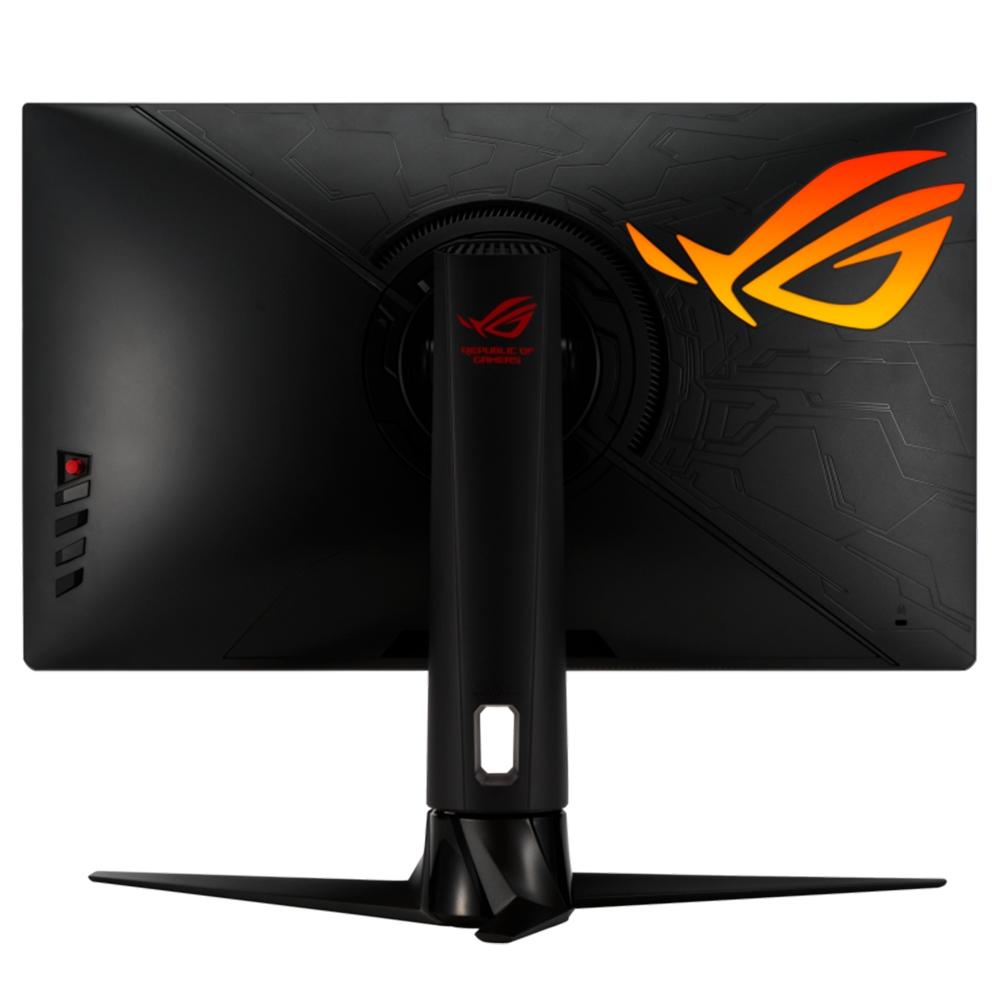 Features
Panel type
We may deduce two things from the fact that this monitor features a Fast IPS screen.
The first is that this will be a gaming-focused display, with maybe a low resolution and higher refresh rate, or that it will be a hybrid monitor with excellent image quality, high resolution, and gaming features.
Given the current display pricing, the second choice is the most likely correct one.
The Fast IPS panel, which is generally used in high-end displays, allows for a fast refresh rate while maintaining all of the color accuracy that IPS can give.
While standard IPS panels are recognized for their excellent picture quality but slow response times, the Fast IPS will combine both advantages in one: fast response times and great image quality.
Of course, this is not a cheap feature, therefore you won't easily find it on a budget gaming display.
Brightness
To keep the pricing consistent, they opted not to cut corners on the ASUS XG27AQM's overall brightness, instead adding 400 nits of peak ratio. 
Although this figure is a consequence of the HDR support, we can't dispute that it is a high-end feature. 
In the image quality section, we'll go through the HDR function in greater detail. 
For the most majority of users, a 400 nits ratio is more than adequate, and it's a safe bet even if your screen will be exposed to sunlight during your time of use. 
On the other hand, it may be too much for some people prompting them to lower the brightness to avoid eye strain. So, if you think you won't need a high brightness ratio like this one, you can save some money and afford 300 or 350 brightness displays.
Refresh rate and Response time
We can see where this display really excels once we get into the gaming capabilities. Because of the fast IPS technology, this display has a fantastic response time ratio of 0.5ms(GTG) and little to no motion blur. 
The 0.5ms figure is difficult to achieve in gaming displays on its own, but when you consider the basic number without overclocking, this may well be one of the finest masterpieces of this panel. 
The native 240hz of this panel, which is the ideal number for competitive gamers, is another characteristic that may compete in this competition. 
240hz would greatly improve visual smoothness, which will benefit not just gamers in their games but also casual users. 
Of course, if you need a casual display, this monitor is surely not the one to go for, instead, you can check some cheap 144hz options. 
Aside from that, this display also allows overclock to 270hz, so, if you find it necessary to get a couple more figures of that number, you may consider overclocking the display. 
Aside from that, the G-Sync technology together with the ELMB Sync helps to remove screen tearing during your gameplay sections, resulting in butter-smooth images. 
Seen those features, and considering the monitor's prices, we can safely confirm that this can be one of the best hybrid displays of the year. To enforce that, now we'll check out the image quality features of this display. 
Image Quality
The ASUS XG27AQM is a 27-inch display with a 2K resolution (2560 x 1440), indicating that this is a hybrid option while also significantly increasing the monitor's PPI, resulting in sharp and clear pictures.
Of course, a high resolution like this one has drawbacks, but the benefits clearly outweigh the disadvantages. 
The 1080p resolution is a popular choice for gaming screens, owing to its affordability and compatibility with older graphics cards. 
People with outdated graphics cards may choose a lower resolution to guarantee they get the high frame ratios the monitor can offer because reproducing 1080p images is far less demanding on graphics cards than reproducing 2k images. 
There are various variations, such as the games you wish to play, but it can all be boiled down to the above-mentioned issue. 
If your graphics card is powerful enough to run your games at high framerates, on the other hand, you'll be able to have a wonderful 240hz 1440p experience with this monitor. 
When it comes to color fidelity, this display shines in its own right. It has a DCI-P3 97 percent, which is a little far from the required level for accuracy, but it does give rich and vibrant colors on the other hand.
In addition, they introduced the HDR 400 function, which will increase the overall contrast and deepen the darks.
As a result of all of this, we can see that this display has a better color vibrancy than others in this price range, which is a big benefit for some. 
It is not, however, advised for people who demand professional-level accuracy. Professional displays, such as the Dell U2722D, are recommended in this case. 
Given all of this display's picture quality characteristics, we can safely conclude that it has the highest color vibrancy of all the hybrid screens we've evaluated here at reatbyte.
Final thoughts
When to buy it
If you need a hybrid display with great image visuals and features such as HDR 400 and Fast IPS, the ASUS XG27AQM is currently one of your cheapest choices.
Still, you can compare the features of this one to the LG 32GP850-B which is another hybrid choice but it costs a little bit less.
You may like