Our Conclusion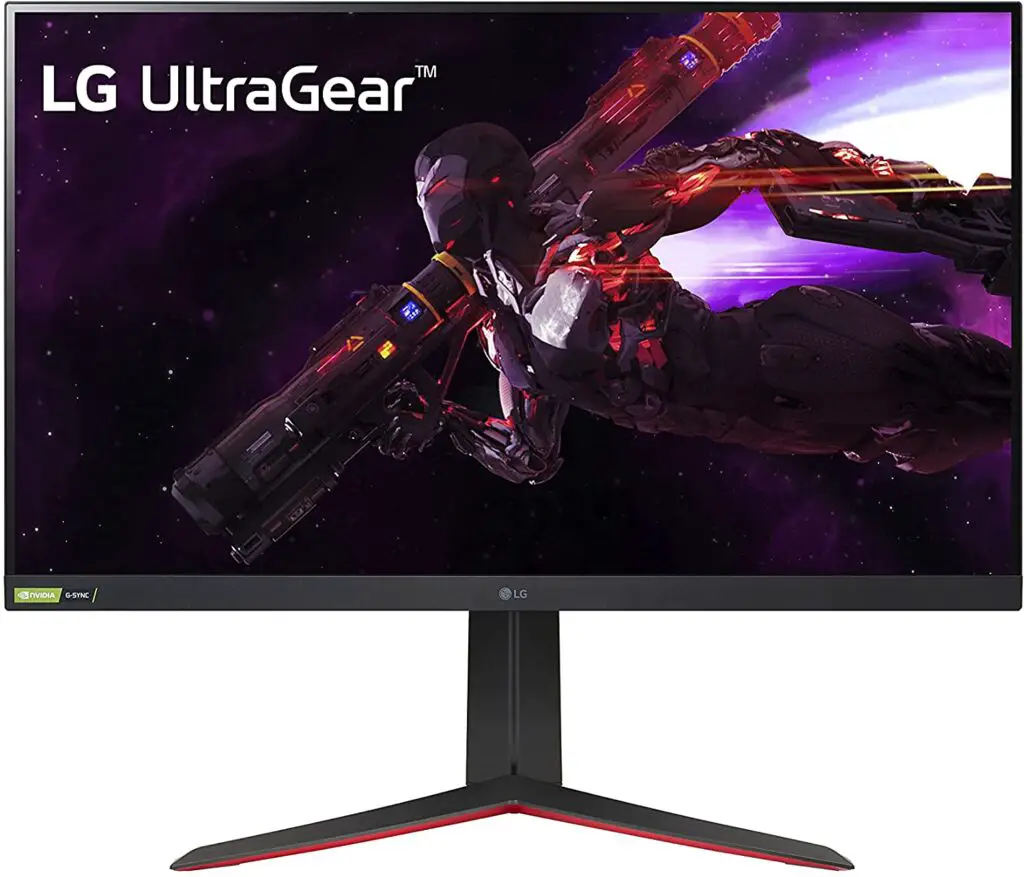 The LG 32GP850-B was designed for those who want professional levels of image quality, as well as nice gaming-focused features for playing competitive games. It is totally worth the money at its current prices, being one of the most price-performance choices for the same target public.
Pros
✓ Up to 165Hz, 1ms
✓ 1,08 B of colors supported
✓ Nano IPS, DCI-P3 98%
✓ G-Sync and FreeSync
✓ HDR 10
Cons
✘ No USB-C port
✘ Polarizing stand aesthetics
LG introduced the LG 32GP850-B last month, and we were pleasantly impressed by the features it offered.
It's unusual to see a monitor manufacturer, especially one as large as LG, release hybrid monitors these days. These displays basically have both gaming and image quality features at the same time.
However, their costs are frequently far too costly when compared to standard monitors. That is, you may have both gaming and picture quality characteristics on a single panel, but the costs are significantly greater.
LG wanted to keep the final pricing as low as possible for the LG 32GP850-B while maintaining outstanding features. So, in order to find out if this is a worth it display, follow below the LG 32GP850-B Review.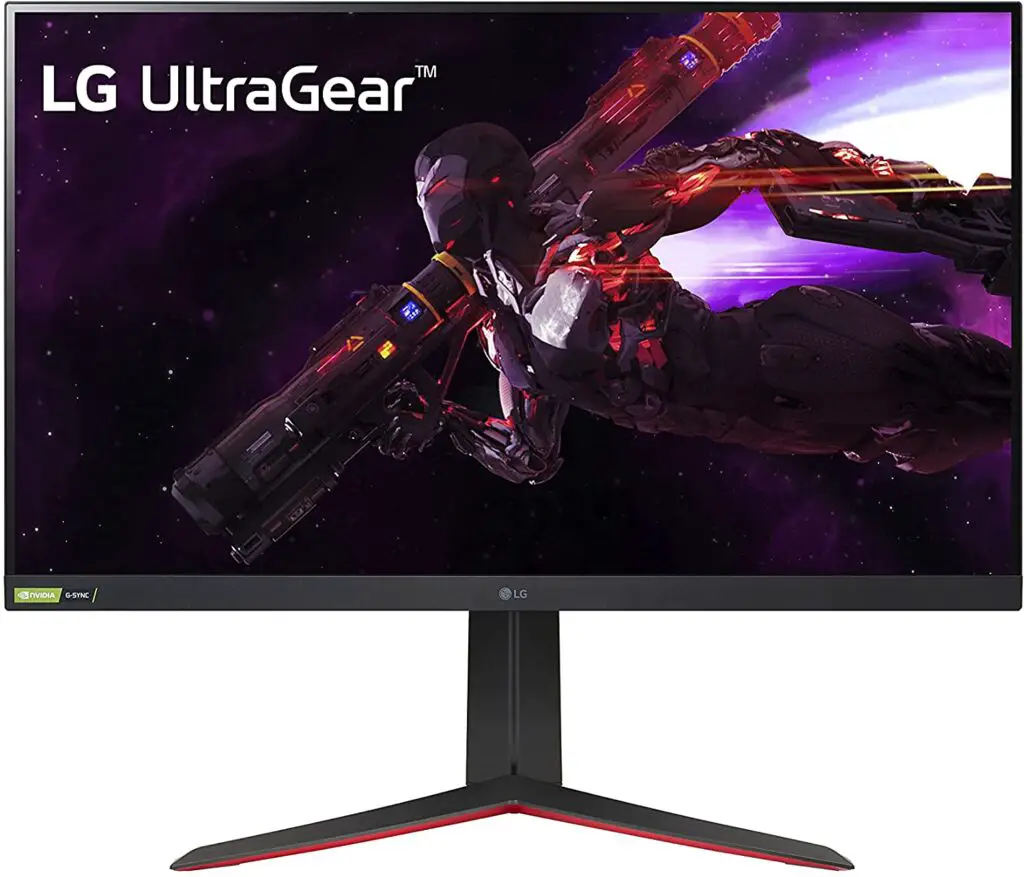 Polarizing Stand Aesthetics
The first thing that caught our eye was the display's not-quite-thin bottom bezel, a common feature among LG screens but not on 32-inch ones. 
Fortunately, this little thick bezel does not detract significantly from the overall aesthetics of the display since the other three bezels are borderless, which is in line with current trends.
Aside from that, because of its big overall size, this display's stand is unquestionably the most controversial element of this model. When viewed from above, we can notice that this sand features a rhombus shape, which was indeed a bold and innovative decision by LG. 
This stand, as you might expect, offers a broad range of adjustments, including height, tilt, and pivot, so it won't leave much to be desired in this regard. 
The Ultragear LOGO is located in a red circle on the back of this display, which gives it a gaming-like appearance. This circular pattern is seen on several LG Ultragear gaming-focused monitors, such as the LG 24GL650-B.
However, of all the displays we've looked at, this one definitely has the thinnest overall aesthetics. This monitor also features VESA support, which means you can easily mount it on the wall. 
Connectors
Aside from that, this monitor has a really wide variety of connectors, including 2x HDMI, 1x Display Port, 2x USB 2.0 ports, 1x USB upstream port, and 1x Headphone-out.
So, finishing on the aesthetics characteristics of the display, now it is time to check out its features and find out if they're worth the prices.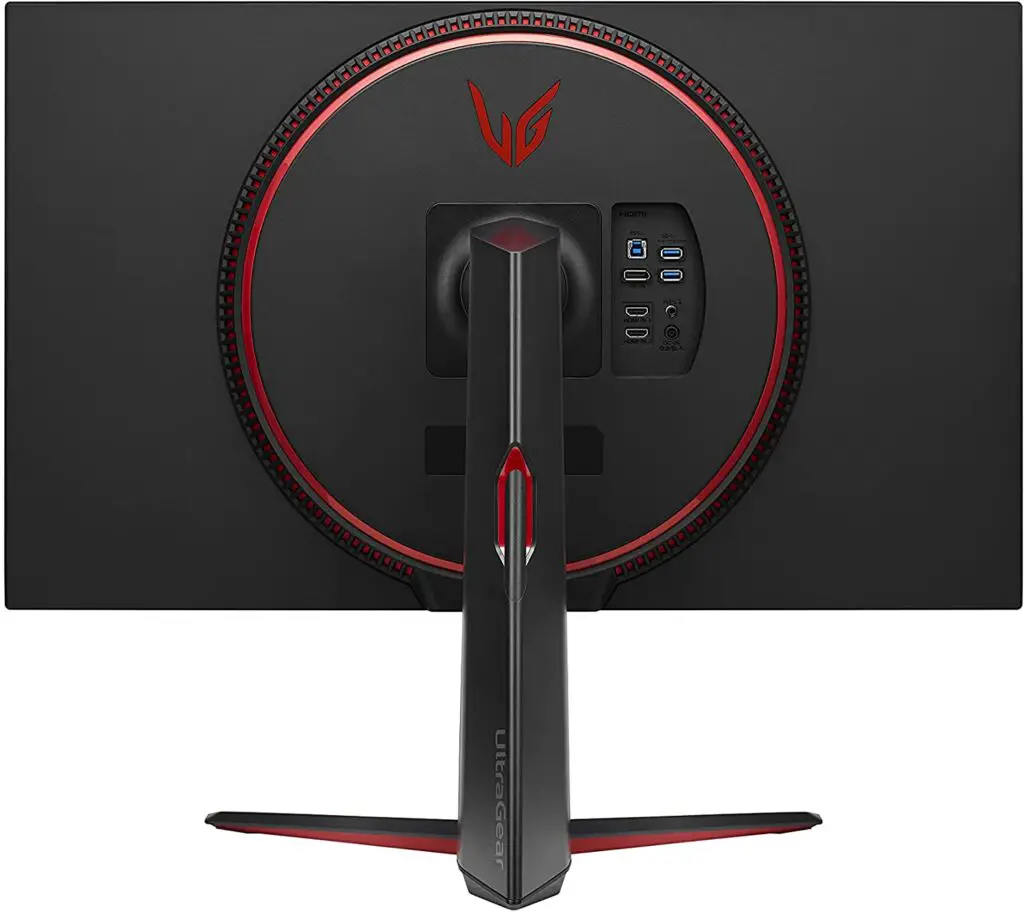 Features
Awesome Vibrant Visuals
The Nano IPS technology was chosen by LG for this display. The sole difference between this panel and a standard IPS panel is that nanoparticles are added to the screen's LED backlight, resulting in a wider color gamut.
As a result, this monitor can achieve a DCI-P3 coverage of 98 percent (CIE1976), resulting in vibrant and realistic colors on the screen. 
Furthermore, they chose 1.07B of supported colors, which increased color accuracy even further, making it an excellent choice for media editors. All of this without having high IPS glowing ratios. 
In general, this monitor has excellent color reproduction, and you will not be disappointed if you want precise images.
Average Brightness
And they're still impressing us with the monitor's features, which just adds to the suspicion that they're attempting to make up for something.
They were able to enhance the public range of this monitor by adding 400cd/m2 (Typ.) nits of full brightness, which is the best number for some.
On the other hand, for people with sensitive eyes who are prone to eye strain, this is a too-high total number, which ends up being not advisable to use this display at full brightness.
The combination of high brightness and an IPS panel does, in fact, contribute to boosting viewing angles and color nuances.
Gaming-focused features
Speaking of which, as mentioned earlier, this is a hybrid monitor, so although it has awesome professional features such as great image quality, it also has some nice gaming capabilities for those with plans to play competitive games. 
Starting with the Refresh rate, this monitor has an average of 144hz if you are using an HDMI cable, but this number can go up to 165hz if you connect the monitor with a DisplayPort cable.
A higher refresh rate ratio is availed not only by those who need to play games but also for daily tasks, providing further smoothness. 
In addition, this monitor also features G-Sync and FreeSync technology, so, regardless of your graphics card, you'll be able to avail of no tearing during your gameplays. 
Besides that, this monitor also counts with 1ms of response time, which is the Average for competitive gaming, reducing the delay of your commands reproduced on the screen.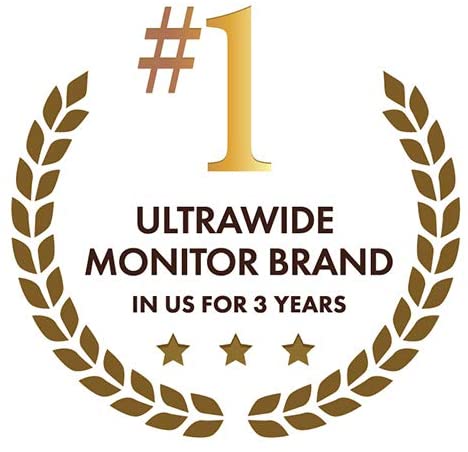 Image Overall Quality
As expected for this price range, the LG 32GP850-B features a 2560 x 1440 resolution, which, in this 32-inch display, will reproduce sharp and clear images with a nice PPI number.
The only downside of this resolution is that, if you want to play competitive games with this display, bear in mind that your graphics card must have the necessary power to render images at this resolution at high frame ratios. 
Depending on your graphics card, though, it may be easy to reach those framerates you are planning to play low-demanding games such as Cs go and Valorant.
However, for demanding games such as Red Dead Redemption 2, your graphics card will have difficulties reaching high frame rates at this resolution. This may not be a problem for you if you have the money to afford a high-end card of the 3000 line of Nvidia. 
Besides that, this monitor has HDR 10 support, which performs better than average due to the combination with the DCI-P3 98% (CIE1976), increasing the contrast ratio and giving vivid colors.
But what really surprised us was the good calibration right out of the box of this display, allowing you to use it without concern in calibrating the colors for better results
Final thoughts
When to buy it
If you need both gaming and image quality features, the LG 32GP850-B is currently one of your best options due to its price and features. 
However, for those who want to save money, I recommend going with a straightforward monitor such as the Acer Nitro XZ270 for gaming and the Acer Nitro VG280K for professional use. 
You may like