Our Conclusion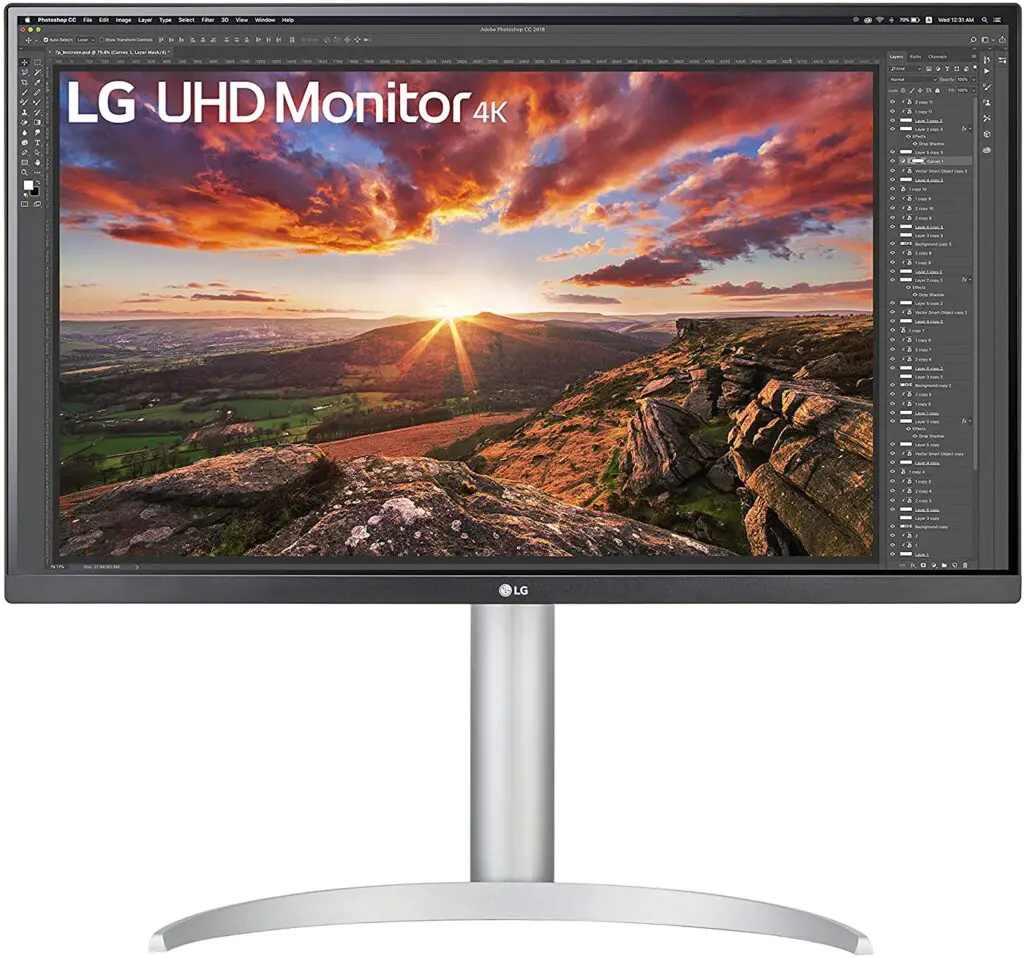 The LG 27UP850-W is a high-end 27-inch monitor from LG that will provide you with excellent color accuracy and image crispness, and it is well worth the price it is presently being sold for. However, because of the professional features included, it may be a little too expensive for some, so if you're looking for a less expensive choice, check out the Acer Nitro VG280K.
Pros
✓ 4K
✓ IPS, 1.06B, DCI-P3 95%
✓ Wide stand adjustments
✓ HDR 400
✓ 1200:1
Cons
✘ 60hz
✘ Average speakers quality
This year has been one of the greatest for the monitor's portfolio thus far. Day by day, display manufacturers have been producing some amazing models with fantastic costs and great features, such as the LG 32GP850-B and the Acer Nitro VG280K. 
Indeed, this year's highlights are the casual and professional monitors. And for today's post, we'll be looking at another LG 2021 model that appears to offer excellent value for money for professionals. 
So, without further ado, let's have a look at the LG 27UP850-W review to see if this is a great LG release or a dud.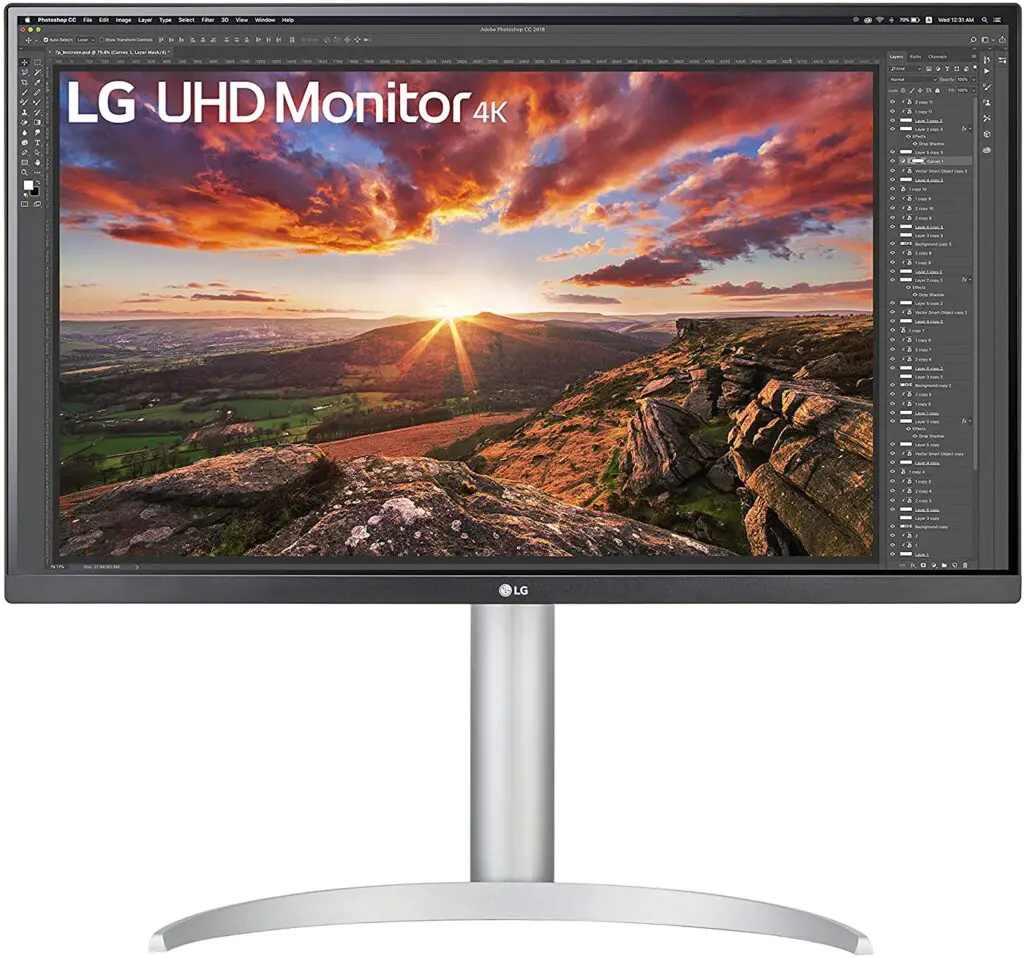 Design
Unfortunately, the general looks of this monitor are unremarkable, following the LG trend of certain models like the LG 27UL650-W. It has a gray-patterned half-circular stand with a wide range of adjustments, including height, pivot, and tilt, which is standard for this price category.
Furthermore, the display was completed in matte black and features modern borderless 3-sided bezels, which places this display within the current pattern style group. 
Looking at the back of this monitor, we can see that it supports VESA and has two 5W out speakers, which are of average quality and certainly not the greatest for this price range.
You can find better speakers if you require those in the LG 43UN700-B. Also, note the three-color pattern on this display, being white on the back, gray on the stand, and black on the front bezels. This is a very divisive style; some people adore it, while others find it to be unappealing.
In general, this is an LG design that is rather mainstream. In terms of LG's recent releases, it appears like they are stuck in their comfort zone and are not attempting to innovate.
Connectors
As for connectors, fortunately, this monitor has a wide variety, featuring 2x HDMI, 1x Display Port, 1x USB-C, 2x USB downstream, 1x headphone out.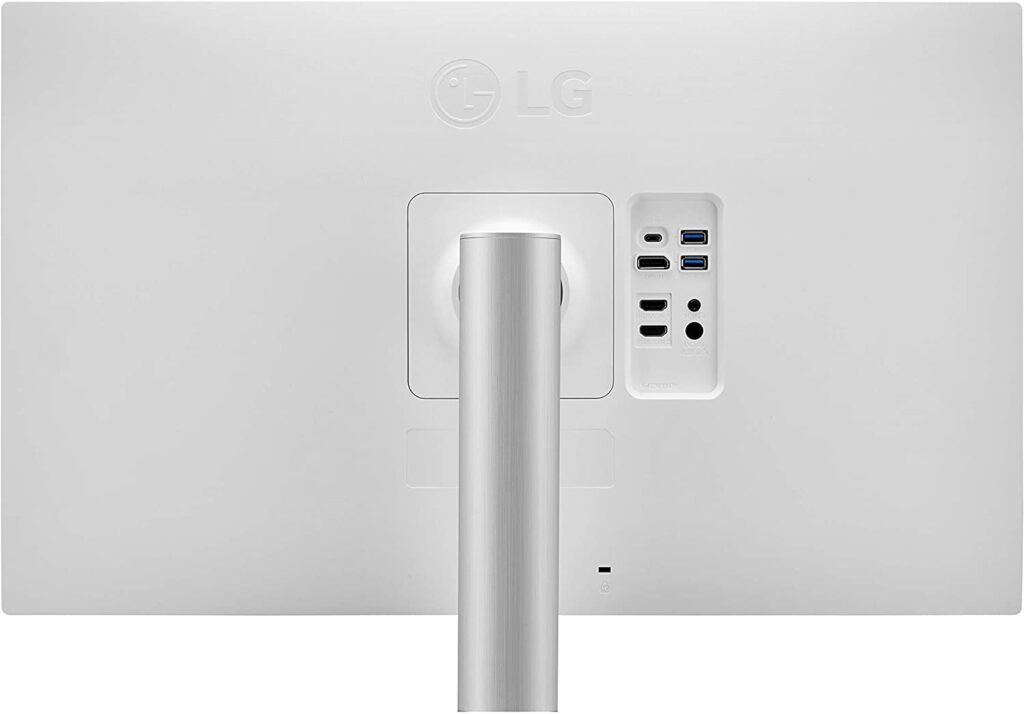 Features
Panel type
Aside from that, an IPS panel is a must-have for monitors in this price range, or even a high-quality VA, to be considered as a professional display. 
Fortunately, they chose the IPS, which provides excellent image quality as well as color accuracy, making it the finest of the three in this regard.
This panel is intended for those who require excellent images and precision, whether for working with media or photography or, in certain cases, even for gaming.
However, there are certain drawbacks to this panel. You'll always have some amounts of IPS glowing, which are basically some glowing lights on the corners of the panel regardless of the IPS building quality.
However, as is typical of LG monitors, they did not cut corners and kept the IPS glow at a tolerable level.
Brightness
When it comes to bearable levels, the LG 27UP850-W monitor's overall brightness is another high-end attribute that matches the monitor's price.
400 nits is an excellent safe zone to be in if you require the most brightness possible, as well as good color precision. However, if you spend a lot of time in front of the screen, it's not a good idea to use it at full brightness because it could harm your eyes.
During the day, I'm using it at 60% brightness, which is plenty of light for my needs. Now, let's have a look at what LG has decided to do with the "gaming" features of this monitor.
Refresh rate and Response time
Given the image quality features of this display, we can assume that LG had to focus on a monitor for professionals, and good gaming features for this sort of monitor are difficult to come by.
However, it can be found on some hybrid displays, such as the LG 32GP850-B and the HP X27I Review, which both have excellent image quality and gaming capabilities.
So, as expected, LG stuck to the script and added some basic stats to the LG 27UP850-W's gaming features. It has a response time of 5ms, which isn't too bad if you're not planning on playing competitive games. 
Apart from that, it has a 60hz refresh rate, which could be 75hz, but it is still a reasonable rate for a high-resolution display like this one.
Note that this monitor supports FreeSync technology, which will reduce the screen tearing during your gameplay sections.
Image Overall Quality
That is to say, even if you want to play games on the LG 27UP850-W, keep in mind that it has a 4k resolution (3840 x 2160), thus, if your graphics card doesn't have enough power, it may have trouble displaying 4k visuals at high frame rates. 
That's why, even in 2021, 4K monitors will have a 60hz refresh rate. On the other hand, If you want to play casual games and have a powerful graphics card, you'll be able to experience new levels of sharpness with this resolution.
Also, this monitor has a 27-inch screen, which produces a high PPI value, making it nearly impossible to discern a pixel on the screen. This, paired with a pixel pitch of only 0.1554 x 0.1554, results in unprecedented heights of crispness.
You can also expect beautiful and realistic colors from this display, which supports 1.07 billion colors, and the DCI-P3 95 percent (CIE1976) color space, which is slightly more vibrant than the sRGB 99 percent average. 
As if that wasn't enough, LG went above and beyond by increasing the total contrast ratio of this monitor to 1200:1, which, when combined with the HDR 400 support, will take the displayed images to new depths of darkness and realism. 
However, if you need a good HDR experience, the HDR 400 isn't the best option; instead, I recommend spending a little extra and getting at least the HDR 600, such as the LG 32UL750-W.
With all of that, we can clearly conclude that this monitor worth what it costs and deliver even more than expected.
Final thoughts
When to buy it
If you need to avail of great color accuracy, image crispness, and a huge resolution, the LG 27UP850-W is one of the best options currently. It is a great investment if you need a professional display, and it will surely not disappoint you.
However, if you need a little more cheap option of a professional display, you can compare this one to the Acer Nitro VG280K and the LG 32UL750-W to see which one fits your needs better.
You may like