Our Conclusion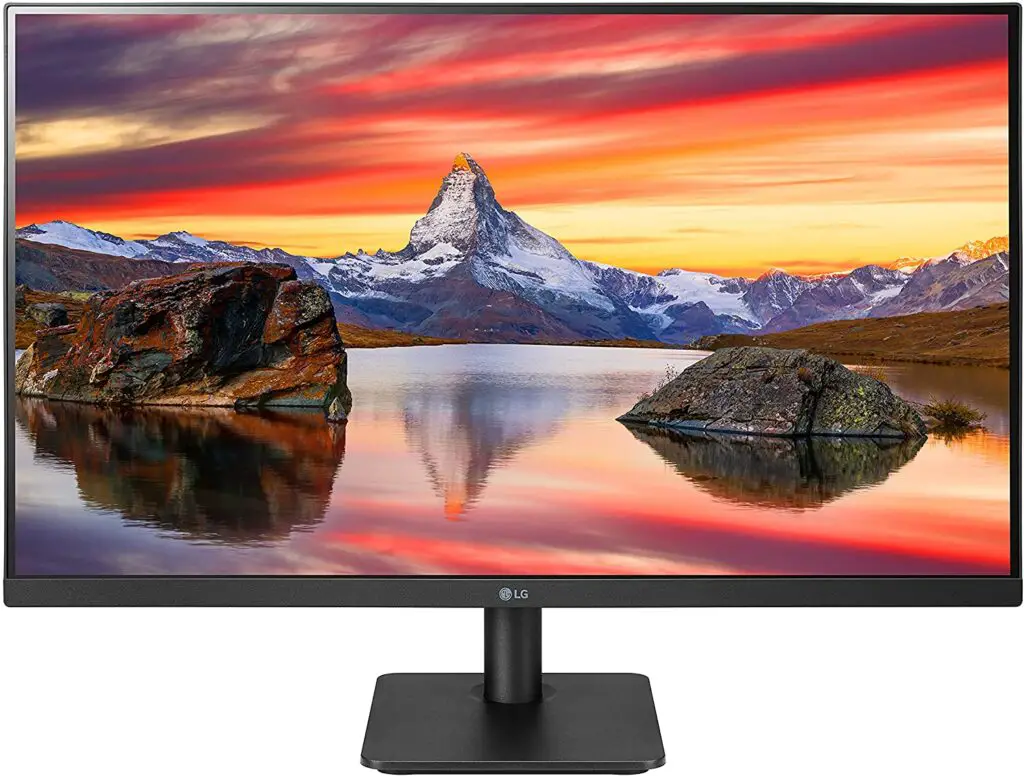 Currently, the LG 24MP400-B is one of the cheapest IPS monitors in the low-end category. Even though it has a very subpar peak brightness and reflection handling, its colors and prices help to keep a good price/features balance. Still, if you are willing to spend a little bit more, you can now find the: Dell G2422HS at around $169 on sale now, and it has 165hz and a way better panel and brightness. 
Pros
✓ Affordable
✓ IPS panel
✓ 75hz
✓ Modern design
Cons
✘ Lack of some ports
✘ No out speakers
Feb 17, 2023 Update: Corrected typos. We also added more information to all sections and used recent prices and monitors to compare with.
Even though 144hz monitors have higher selling numbers than 75hz ones nowadays, the latter category still holds one of the most affordable monitors. These days, this type of release has extremely amazing deals for those searching for a good budget choice.
Released a couple of years ago, now with lower prices than ever, the monitor we have today is still one of the best options and certainly stands out in its class. Why is it so popular even today? Also, Is it the best choice for your setup? We'll find that out in today's LG 24MP400-B Review.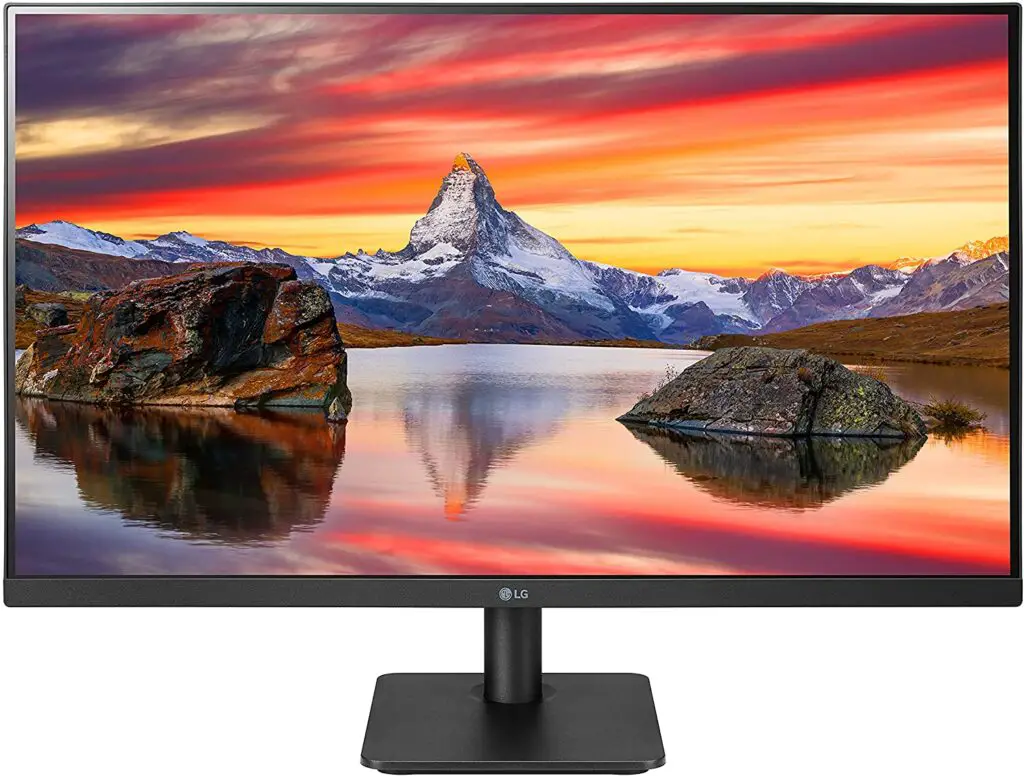 Design
Despite certain similarities here and there, they were still able to create this monitor with several unique characteristics, preventing it from becoming a carbon copy of another one. 
This display reminded me of the LG 24MK400H-B at first glance because of its overall style, but this one is better suited to the modern category due to its 3-sided borderless bezels, which give it a more contemporary feel. 
For this one, they stuck with the matte black finish that can be found on a lot of LG units. If you're looking for something a little different that will stand out more, check out the LG 27UP850-W, which was finished in a three-color design.
This display's stand base is a little thick, with a square-shaped pattern. Keep in mind, however, that it only has a limited range of adjustments, allowing you to just tilt it forward and backward, which is something to be expected for such a low-cost display.
This monitor is a 24-inch model with dimensions of 21.3 x 7.5 x 16.3 inches, but it also has a 27-inch version with the same specifications, so check that one out too if you need more space on the screen.
Looking at its rear, we can see that it supports VESA, which is great news for individuals who need to mount the monitor on the wall. However, it lacks out speakers, as expected.
So, overall, they managed to build this display with a solid style that is both modern and traditional. Even though the stand's aesthetics may not be to everyone's tastes. In the end, they really did a good job on the display's design.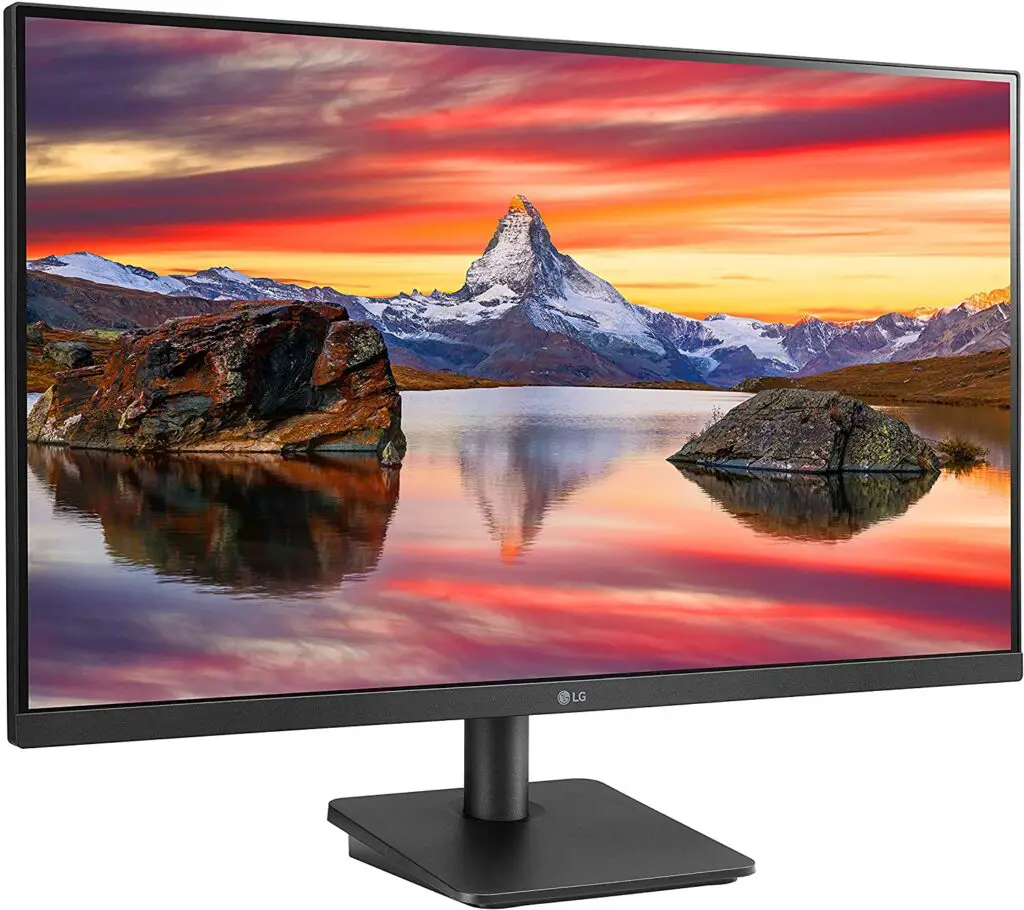 Connectors
As for connectors, you shall not expect a whole bunch of those, but this monitor still delivers the main ones, including 1x HDMI, 1x D-SUB, and 1x Headphone out. Unfortunately lacking a DP port.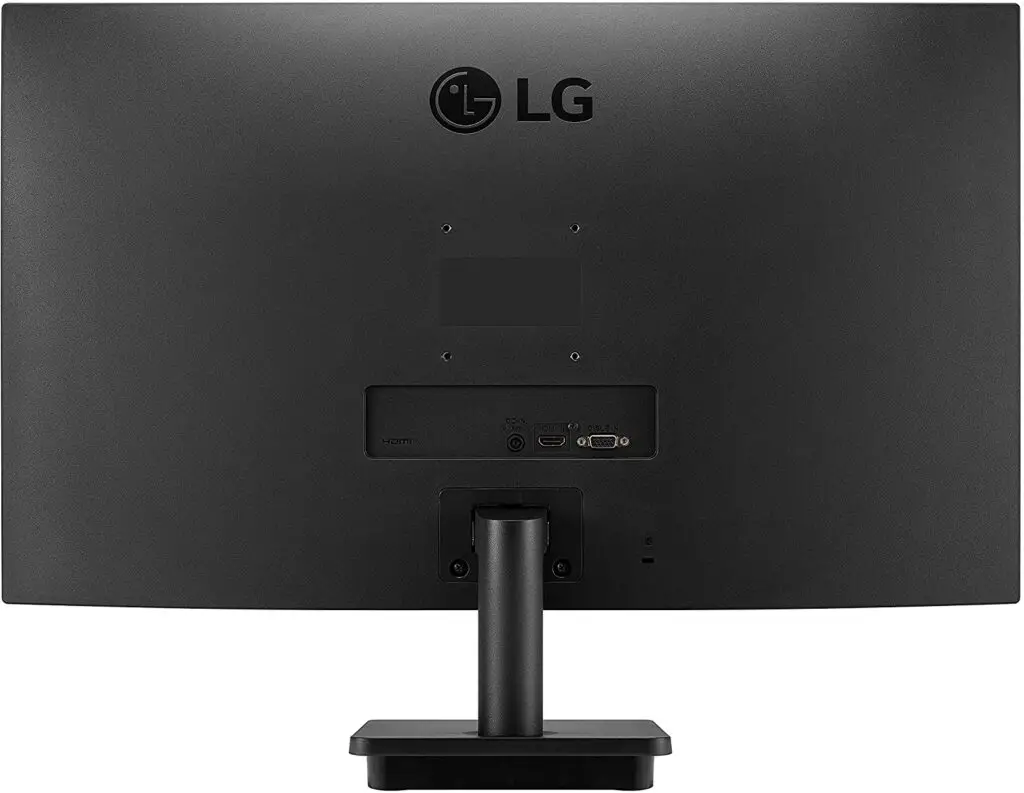 Features
Panel type
Fortunately, by simplifying aspects of the display's aesthetics, they were able to maintain the low prices while still providing a better-than-average panel for the LG 24MP400-B. 
The most frequent options for this price range are the TN or the VA panel, with the latter being the most expensive but also providing superior color accuracy and viewing angles. 
Of course, it is not a rule of thumb, and you can find casual monitors with affordable prices and an IPS panel as well, such as this one. Obviously, the IPS building quality won't be as good as the most expensive ones, but it still boasts all the well-known benefits in the end.
In fact, if you consider the benefits and downsides of every panel at this price range, the IPS is clearly the one that sand out, having the best balance of the three. But it still does have a couple of con points to take into consideration.
Yes, as you would expect, the colors aren't the most precise ones out there, but this isn't even the worse point of this monitor's panel. Wanting or not, the IPS glowing is one of the most noticeable IPS panel's downsides, and it also indicates that this is a very low-grade implementation.
While it may vary from unit to unit, ours had a very high level of glowing, which was a big hindrance during gameplays in a dark room. The blacks were literally gray 100 percent of the time, but it wasn't as noticeable during the day, on the bright side.
Brightness
Another significant advantage of the IPS panel is that it allows the manufacturer to employ a low brightness ratio without sacrificing image quality.
Furthermore, by lowering the brightness ratio, the manufacturer will be able to focus on more features while maintaining stable prices.
This monitor has an overall brightness of 250 nits, which is plenty bright enough to use during the day if set to 100%.
On the other hand, if the screen will be exposed to sunlight during your time of usage, I strongly advise choosing one with a higher brightness ratio. You can save some money and purchase a 300 or 350 nits display, such as the LG 24QP500-B or the HP M24FW. 
It also isn't very good with reflection handling, which makes it even worse to use in a very light room due to the glare, so keep that in mind as well.
So, in terms of overall brightness, this display is on par with our expectations, but will this hold true for gaming features as well? We'll check it out right now.
Refresh rate and Response time
Nowadays, even though 75hz is becoming the staple of casual monitors, higher refresh rates are as trending as ever and the only choice for a low-end monitor with 60 or 75hz to keep selling is to keep the prices low.
The thing is, if you take into consideration how 75hz monitors a couple of years ago were costing about 200 dollars, and this is now the common cost for a budget 144hz monitor such as the Dell G2422HS, if the former would stubbornly keep prices the same, being overshadowed was only a matter of time.
Even so, while there are some unique exceptions for 4k screens, almost every monitor designed for casual usage that was released this year had a 75hz refresh rate instead of 60hz. Although this figure isn't far from the well-known 60hz, the difference in overall smoothness is quite noticeable.
When you compare a 75hz and a 60hz screen side by side, you'll notice right immediately that the 75hz one has something unique, in a positive manner. Of course, the smoothness isn't anywhere close to that of a 144hz screen, but it's still fantastic if you can get it for a reasonable price.
And, thankfully, LG preserved a good ratio of 75hz, 5ms for this monitor, which is still another significant advantage for this screen.
This monitor, in addition to having strong smoothness-related features, also has AMD Freesync technology, which eliminates screen tearing during gameplay. 
As a result of all of this, we can state that you can still play games on this display if you want to. Competitive games are not suggested, though, but 75hz can surely give you enough for your needs if you only play casually.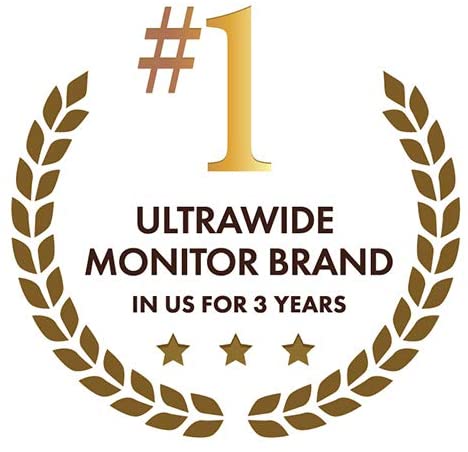 Image Overall Quality
To wrap things up, let's take a quick look at the overall visual quality of this display to see if it's truly worth it or not.
The LG 24MP400-B is a 24-inch monitor with a 1080p resolution, which results in a good PPI ratio, and keeps the image clear and crisp. 
They also implemented a decent pixel pitch for the display of 0.2745 x 0.2745 mm to help with the crisp images, which minimizes the center-to-center distance between pixels, resulting in increased image sharpness.
Now, the reason why this display is one of the most acclaimed in its category is due to the unusual function they implemented here. 
The color gamut on this display is NTSC 72 percent (CIE1931), which is unique for monitors in this price range because it offers significantly better color reproduction and accuracy than the well-known sRGB 99 percent. There is a little caveat though.
Obviously, this is a low-end monitor. To keep its prices low too, the manufacturer has no other way around instead of skimping a little bit on some features, as we checked in the brightness section.
As we mentioned, the panel of this screen is expectedly also in the low-end category and even though it has more vibrant colors than average out of the box, it doesn't mean those colors are accurate.
The point is, even if you tweak its color settings, it would be way harder to reach a good level of accuracy for professional tasks, and if you are used to some higher-end screen, you can notice that colors may be a little off track. That said, if you need a professional monitor, you have to spare much more money for a top-of-the-line screen. 
In addition, you may expect an average of 8-bit supported colors, with support to 16.7 million colors. In the end, while this display won't provide you with professional-level color accuracy, you will be able to enjoy nice colors and visual clarity at non-wallet-busting pricing.
Final thoughts
| | |
| --- | --- |
| Resolution | Full HD (1920 x 1080) |
| Size | 24″ |
| Panel | IPS |
| Refresh rate | 75hz |
| Response time | 5ms GTG |
| Contrast ratio | 1000:1 |
| Color gamut | NTSC 72%, 16.7 M |
| Brightness | 250 cd/m² |
| Ports | 1x HDMI, 1x D-Sub |
When to buy it
If you want a cheap casual-focused monitor that will deliver you a higher-than-average color accuracy due to the IPS panel, as well as some good smoothness and awesome prices, the LG 24MP400-B is surely still one of your best choices right now.
Still, bear in mind that you can have better brightness with the: HP M24FW, which has basically the same price range right now. Also, if you are willing to stretch the budget to around $169 you can now get the: Dell G2422HS on sale, which has a way better panel and smoothness.
You may like