Our Conclusion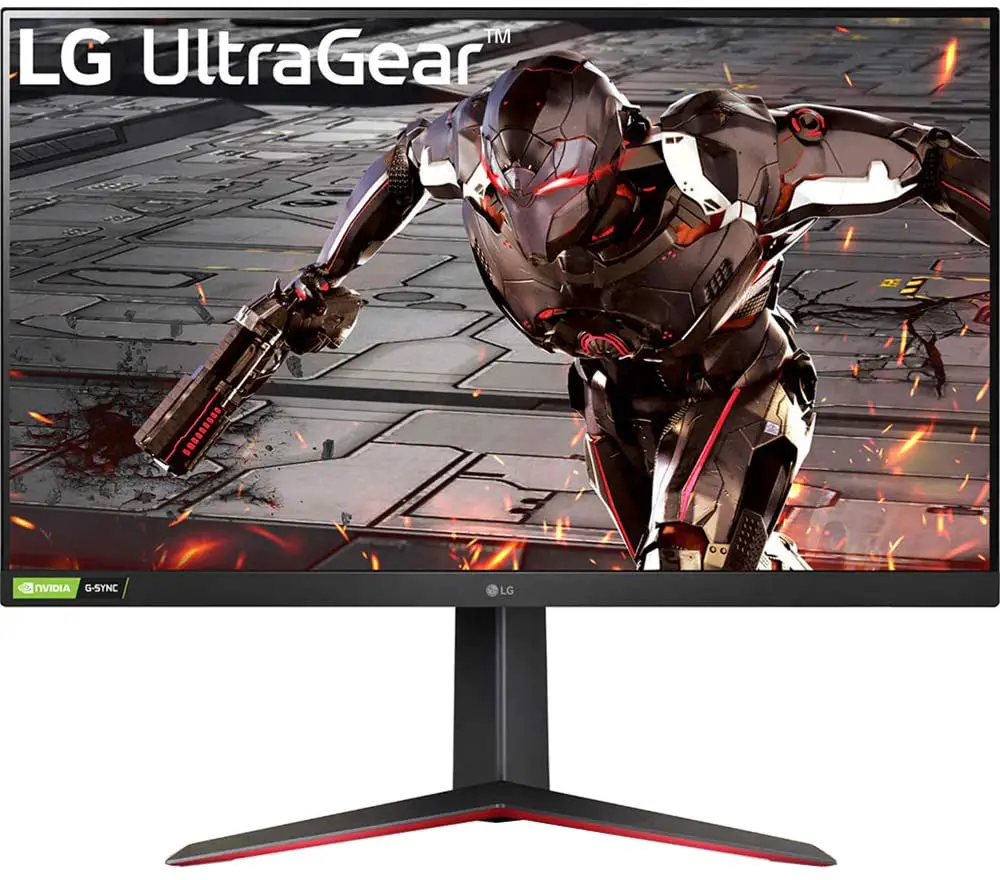 When it comes to cheap pricing and gaming features, the LG 32GN550-B might be an excellent display. But we can't ignore the fact that it has worse color accuracy than the average VA panel, and there are better options on the market, such as the MSI Optix AG321CR with better color accuracy and the same gaming capabilities.
Pros
✓ 32-inch
✓ Affordable
✓ HDR 10
✓ 165hz
Cons
✘ Low PPI
✘ Poor color accuracy
The LG Ultragear monitor series is without a doubt one of the greatest of all LG portfolios, based on our post reviews of the displays in this line.
Due to their price-performance ratios, the LG 27GL83A-B and the LG 32GP850-B are two of the finest LG monitors, offering fantastic budget-friendly gaming options at low rates.
And, because we evaluated one of MSI's gamer monitors of the year in the previous article, we decided to take a look at their other gaming option release with cheaper prices to see whether they did a decent job on it.
So, without further ado, let's take a look at the LG 32GN550-B review, which includes all of the display's advantages and disadvantages.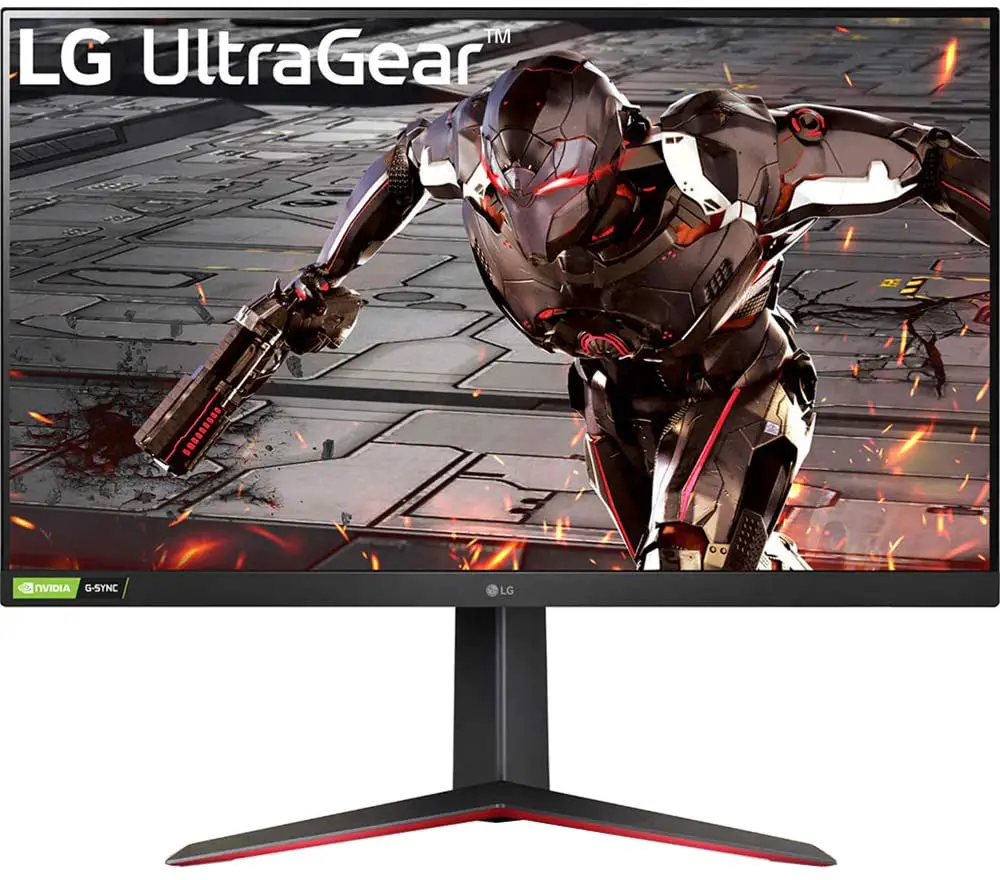 Design
At first look, we can notice that it does not appear to be anything out of the ordinary for the series it belongs to, and it happens to be very similar to other Ultragear displays.
The best part is that this design pattern is ideal for current trends, with fantastic gaming-like elements that are pleasing to gamers' eyes. 
It boasts the must-have 3-sided borderless bezels for modern screens, giving it a contemporary feel while also increasing the monitor's overall field of view. 
It also features a V-shaped stand with several adjustments, including Tilt Height and Pivot, making it almost entirely ergonomic. This stand is designed in the same way as others in the same series, both in terms of shape and color patterns. 
This monitor is 32 inches in size, which is an unusual choice by LG given that this size isn't commonly used for gaming. On the other hand, it is now available at extremely low costs, which is an unusual occurrence for 32-inch panels. 
We'll see what features they had to sacrifice in order to lower costs like that later in the review. Looking at the rear of the monitor, we can see that it has VESA support as well as the Ultragear label, which is a red circular detail with the logo in it. 
Note however that it does not have out speakers, so this may be a huge downside for you if you really need those. 
In general, we can say that this display is similar to others in design, but it has amazing aesthetics and a modern feel to it.
Connectors
As for connectors, to match the prices, they decided to keep those at a good balance, implementing only 2x HDMI, 1x DP, 1x Headphone-out.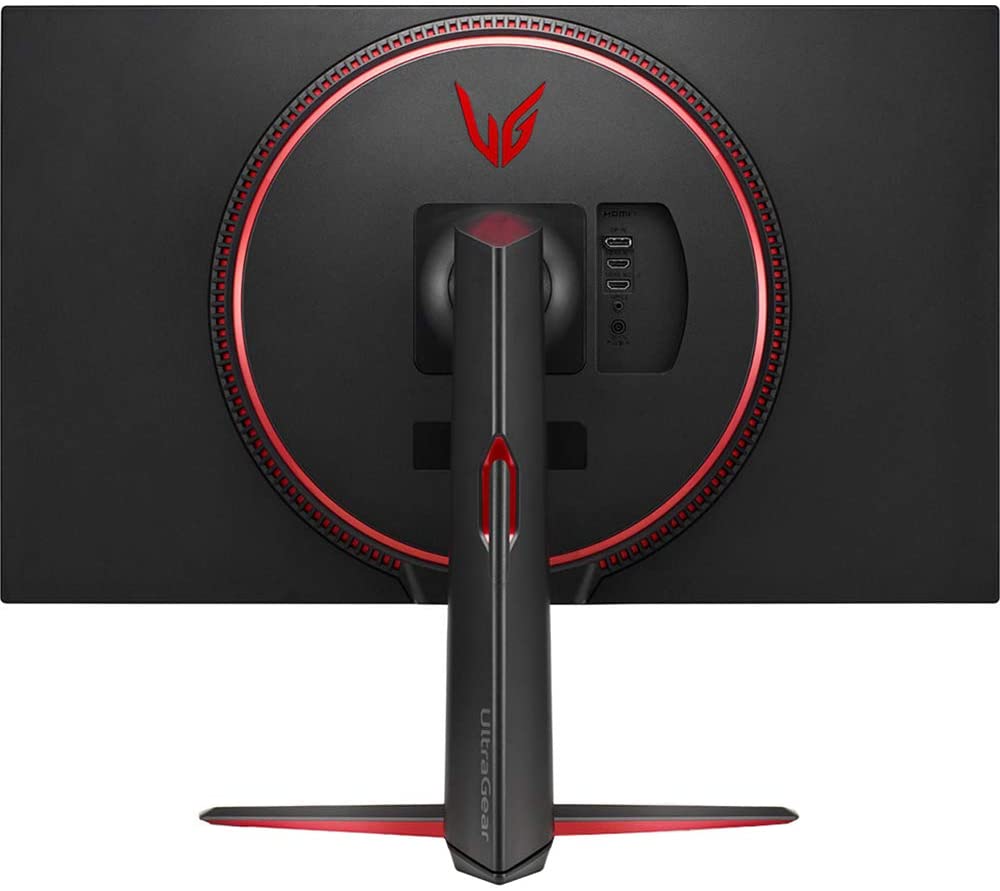 Features
Panel type
We don't anticipate a fast IPS panel, for example, given the costs this monitor is being sold at currently, which would be fantastic for picture quality in general.
The VA and TN panels, both with quicker response times than the conventional IPS, are the most prevalent panels for low-cost gaming displays like this one.
Both, however, fall short of the IPS panel's color accuracy, which is now the finest on the market. As a result, the IPS is primarily found on consumer and professional displays, and it's almost a must-have for media professionals.
They chose the VA panel for this display, which is a fantastic fit for the costs. When we compare the VA and TN panels, we can immediately see that the VA offers better viewing angles and color fidelity.
The TN, on the other hand, has a faster response time and is less expensive. So, if you want high picture quality and viewing angles, as well as a balanced response time speed, the VA is the panel to choose.
Brightness
For TN and VA panels, the brightness ratio is a considerably more essential aspect than it is for IPS panels. The reason for this is that the VA and TN both highlight extremely visible brilliant differences on their own. 
Knowing this, they chose a decent brightness ratio of 300 nits for this display, which isn't the greatest but is certainly the best for a VA panel. 
This brightness ratio will provide bright enough visuals for you to play games during the day without having to worry about visibility. On the other hand, if sunlight hits the screen, it is still too low. 
In this case, I recommend you opting for a 350 or 400 for VA monitors, and in some cases, even 300 can handle, if combined with an IPS panel. 
Refresh rate and Response time
Now is the time to look at the gaming aspects of this display, which is unquestionably one of the greatest works of art in this release. When we talk about a gaming monitor with low pricing, we can expect it to have a refresh rate of around 144hz, which is standard.
They went a step further, increasing the refresh rate to 165hz, which improved the visual smoothness somewhat above the 144hz screen. Although the differences aren't huge, it still has a superior softness. 
On the other hand, if you're serious about investing in this and want to do your best to compete in the gaming scene, the 240hz is a better option. In that case, you can opt for a display like the Acer Nitro XZ270. 
In addition, at this price range, the LG 32GN550-B will give you a standard response time of 1ms, which is the minimum necessary for gaming displays. 
To finish, this monitor also counts with G-sync and Freesync technology, used to remove screen tearing during your gameplay.
So, in general, this display will provide you the required gaming display, with a great refresh rate and an average response time.
Image Overall Quality
Because not everything is flowers, there are certain drawbacks to this monitor, which will be discussed now in the image quality section. 
The LG 32GN550-B is a 32-inch monitor with a 1080p resolution, which is fine for gaming monitors but not great for visual clarity. Due to the low PPI ratios, it will have a lot of noticeable pixels, resulting in washed pictures when compared to a smaller screen.
Furthermore, the pixel pitch has increased significantly, resulting in even poorer visual sharpness. This poor resolution is the reason why, despite its large size, this monitor is so inexpensive. 
Unfortunately, due to its sRGB 95 (CIE1931) percent coverage, this monitor has worse color accuracy than normal VA panels.
To make up for that, it has a 3000:1 contrast ratio and HDR 10 support, which ensures it can provide deep darks and contrasting colors. 
However, considering that there are better options on the market with greater color accuracy and the same pricing and gaming capabilities, we can conclude that it was unable to offer the overall expected.
Final thoughts
When to buy it
The LG 32GN550-B is only recommended for you if you don't care much about the color accuracy and need a 32-inch display with high response time and refresh rate numbers. 
Before affording this one, however, I recommend you checking out other gaming 32-inch models such as the MSI Optix AG321CR and the MSI OPTIX G32C4, which may or may not be a better option than this one for you.
You may like