Our Conclusion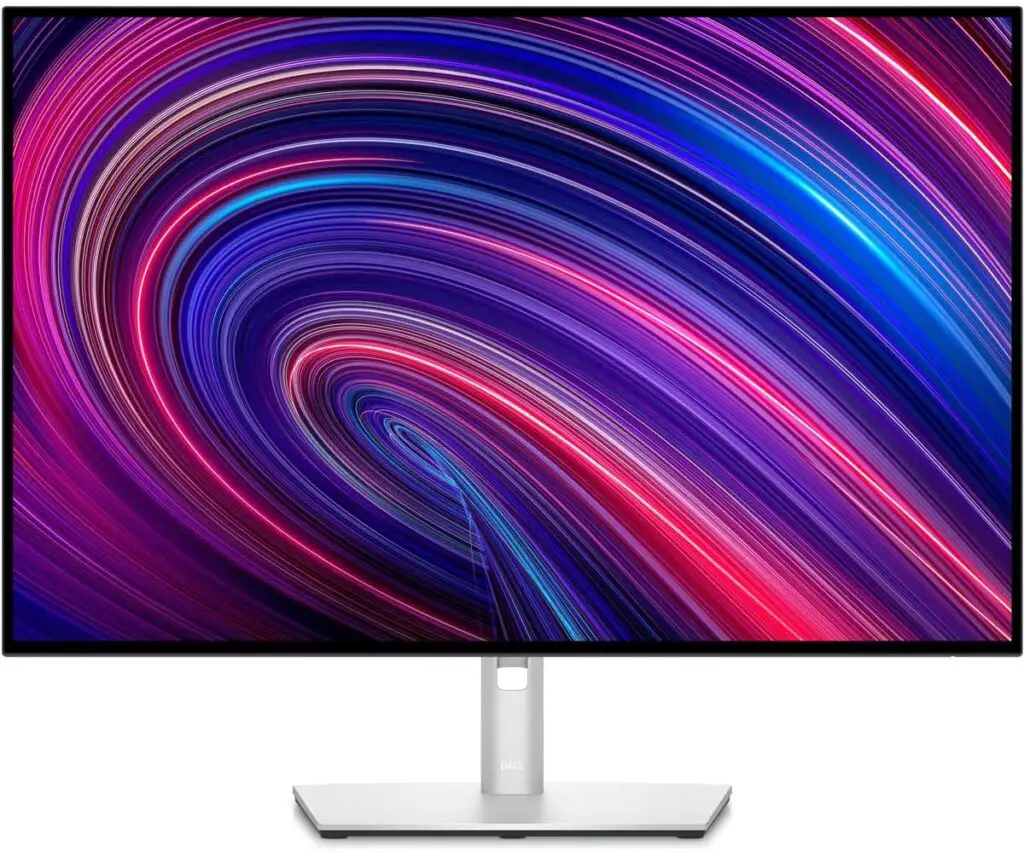 Although the Dell U3023E monitor is excellent in every aspect, it is presently priced too high for a 1440p (1600p) screen. Of course, the pricing is still a little high for such a new release, but that may decrease with time. Until then, alternative models like the ASUS PA329CV will give you more bang for your buck.
Pros
✓ Great Accuracy
✓ Wide amount of ports
✓ Slim aesthetics and bezels
✓ Sturdy
Although the recent Dell monitors produced for the casual category do not give that much price performance, their professional-oriented panels have been among the top on the market since 2021. 
This series boasts one of our favorite monitor looks, as well as one of the top professional displays with excellent color accuracy and visual clarity. 
The Dell U2722D and the Dell P3221D were at the top of our ranking of the finest monitors from the previous year, fighting with some excellent and much more costly options in their respective categories and performing excellently. As a result, we can't help but have high hopes for this newest release. Let's have a look at the Dell U3023E Review without further ado.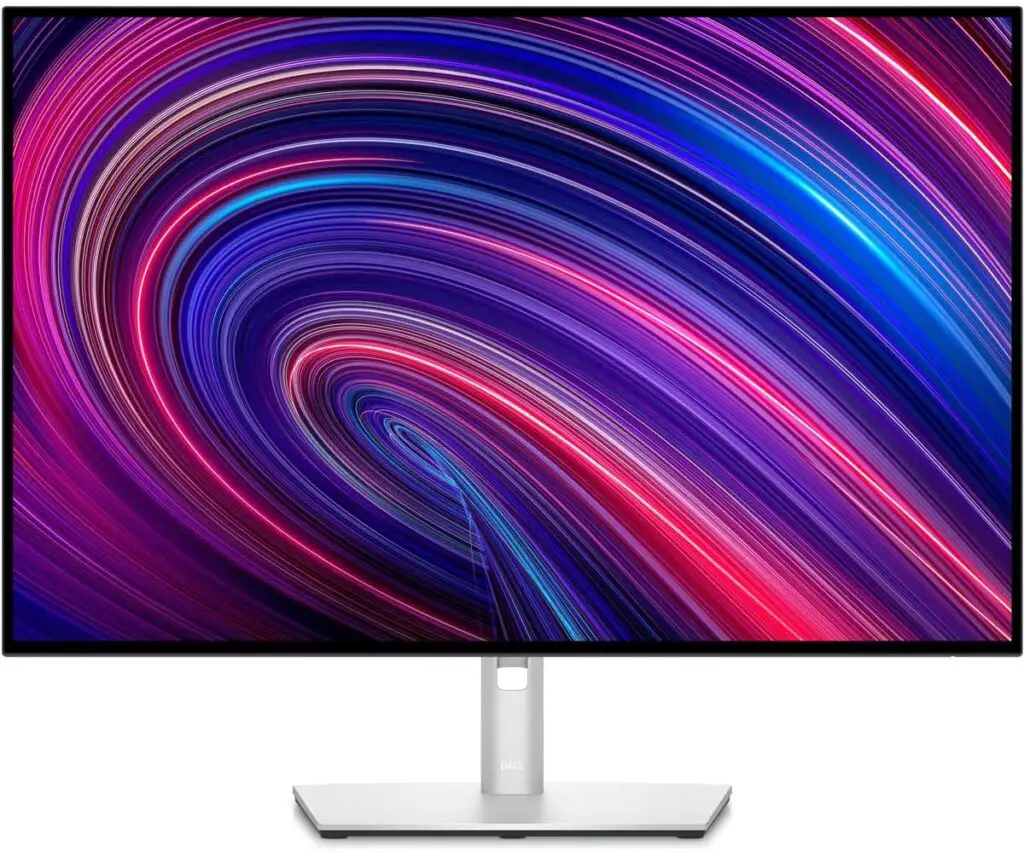 Design
As previously said, the professional monitor category from Dell is one of our favorites in terms of aesthetics, with a great visual aspect that blends perfectly with any workplace environment while yet standing out.
The displays in this category, as the term Ultrasharp suggests, feature extremely small bezels, including the bottom one. In fact, the bottom one is about the same size as the three-sided, which is great for a dual monitor configuration as well as the available space on the screen, which we'll discuss later in the review. 
This screen adheres to the 3-sided color pattern but deviates from the overused matte black over the whole screen by using black just on the bezels, with gray for the stand and metallic gray for the back.
Unlike our last Dell monitor, this one lacks a texturized rear panel, which was likely used on that screen to save money on pricey materials and keep the monitor below the typical price range. 
About this one, we've seen better-built monitors from Dell, but we can't fail to note that they cost around 1500 dollars, so it's not a fair comparison.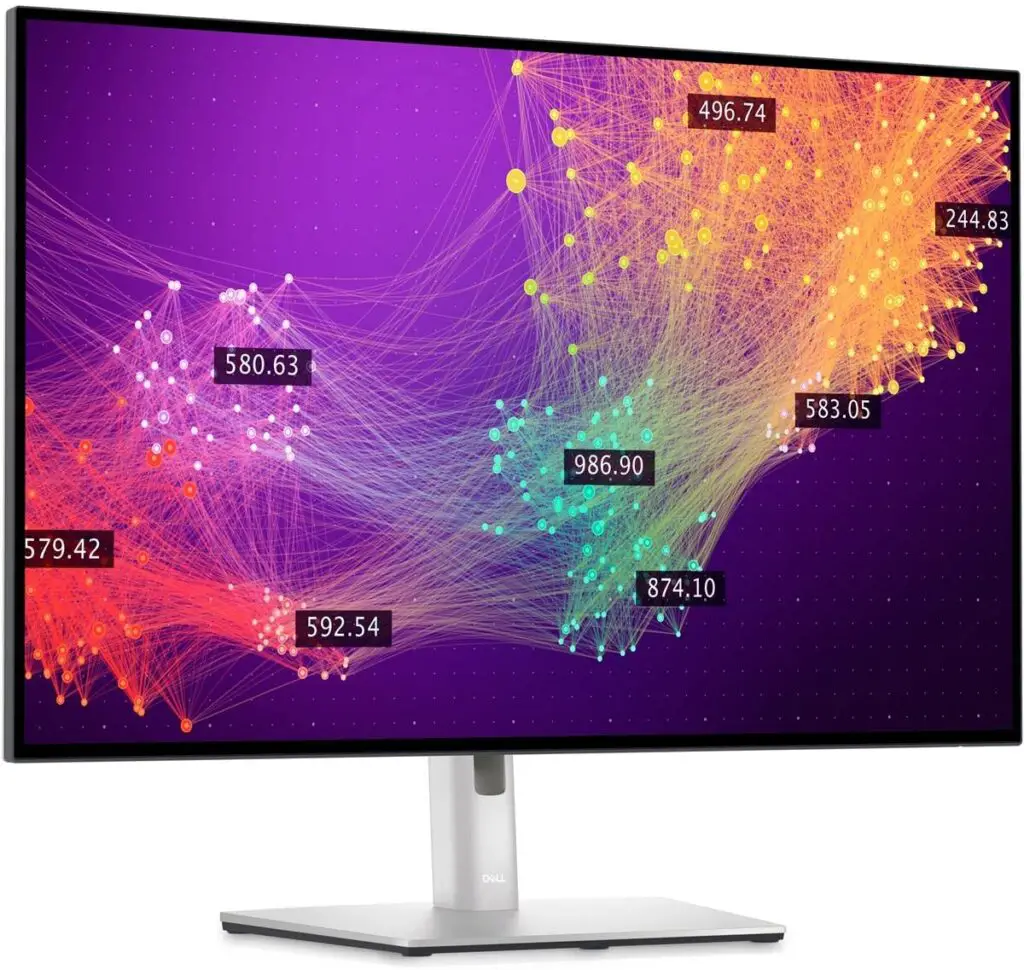 While not made out of the greatest materials, the Dell U3023E is quite sturdy, and all you have to do is get your hands on it to understand what I'm talking about. To put it in perspective, this one has about the same sturdiness as the Dell UltraSharp U3821DW which is now on sale for almost $1000, so we can't say they did a good job here.
Fortunately, the stand fits with workplace standards and offers a variety of adjustments, including tilt, swivel, pivot, and height. It also contains a gap through which you may feed cables for easier cable management.
Still, this hole was placed considerably below, compared to the standards, which might be inconvenient for individuals who want to hide rather than only manage their cables. As this is a squared stand you shouldn't have any trouble fitting it on your desk despite the fact that it takes up a lot of space.
Even if it does, the VESA support may be used to get a better stand. Overall, the design of this monitor is ultrasharp, as the name suggests. Due to its borderless bezels, it is ideal for business environments and will undoubtedly be a welcome addition to your setup.
Connectors
Like any other good professional monitor, this one also has a wide gamut of connectors, including those you may actually need, and those you won't even use: 1x HDMI, 1x DP in, 1x DP out, 2x USB-C, 4x USB 3.2, 1x USB-C upstream port, 1x audio out, RJ45.
And you'll find in the box:
Power cable
DisplayPort 1.8 M cable (DisplayPort to DisplayPort)
USB-C Gen2 1.0 M cable (A to C)
Type-C 1.0 M cable (C-C cable).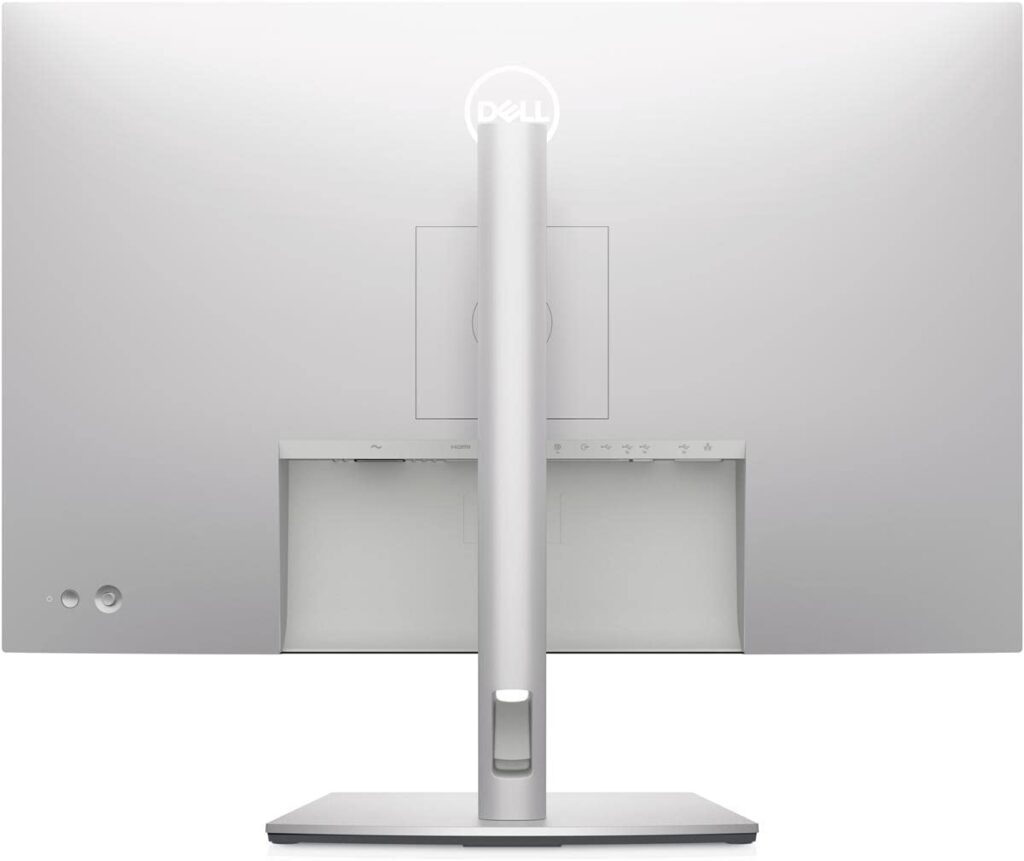 Features
Panel type
The colors it displays are optimal and at the top of what an IPS panel can currently produce, as one would expect from such a high-end screen. Despite the fact that our unit had some minor inaccuracies in the purple colors for some reason, following calibration, the colors were practically perfect for media editing.
By the way, keep in mind that tiny inaccuracies like that might vary from one unit to the next, so yours may have higher precision right out of the box than ours. Given how much this monitor costs right now, it is the least it could offer.
Another point worth mentioning is the lack of black accuracy in dark environments, which is, unfortunately, the norm for all IPS displays, regardless of price.
Due to the low contrast ratios of these panels, you may not have the ideal experience while using them in a dark room; nonetheless, with a black image, the IPS glow is completely visible and can be a hindrance depending on the demands of each user.
Even still, if you use the monitor in a well-lit environment, the IPS glow of this screen is very imperceptible and might go unnoticed if you don't look for it.
Brightness
Aside from that, the high brightness ratio of this screen might be a double-edged sword if you use it at night, as it will make the IPS glow more noticeable. 
In an overlit environment, on the other hand, the 400 nits peak brightness truly glows, reducing glare to a minimum and letting you watch the displayed pictures clearly. Although not being one of the best from dell in terms of brightness, this one will deliver the necessary for the majority of buyers. Furthermore, the reflection management is excellent, allowing you to use this screen on the opposite side of a window without glare.
However, we wouldn't advocate using the Dell U3023E at its maximum brightness during regular use, as it may be harmful to the eyes if used for lengthy periods of time. 
Besides, depending on whether the brightness is too low or too high for the calibration setting, the brightness might have a little influence on the color accuracy, making the colors more brilliant or dull. Before utilizing your device for professional media work, make sure it has the ideal mix of brightness and calibration.
Due to that, to maintain colors with a high accuracy we had to reduce brightness, and this led to pretty poor performance in light rooms, so keep in mind this monitor can not be the right choice depending on the environment you'll use it.
Refresh rate and Response time
In this section, we'll look at the element of this monitor that, in our opinion, is the worst. The truth is, if a very color-accurate monitor like this one had every useful gaming feature, such as a fast refresh rate and response time, it would most likely cost astronomical rates and exceed the monitor's price ceiling. 
Having said that, we can't dispute that a decent refresh rate is always beneficial, both for everyday use and for gaming, but his monitor just has the basic minimum for today's screens: 60hz. 
In reality, the differences between switching to a high refresh rate monitor like 144hz and then returning to 60hz are greater than you may imagine, and you wouldn't be able to use the primary monitor like way anymore. That is, at least, the most prevalent occurrence we've observed among folks who have become accustomed to the 144hz+ motions.
As a result, I can recommend this monitor as a secondary screen if you currently own a 144hz panel, but if you haven't tried a high refresh rate before, 60hz would suffice. 
Unlike the refresh rate, the response time has little influence on daily tasks and work, therefore 8 ms (gray-to-gray normal) and 5 ms (gray-to-gray fast) should be enough. 
After examining those aspects, the only conclusion we can draw is that this is not the display to use for competitive gaming because of its low responsiveness. On the other hand, if you plan on playing casual games with high color accuracy, this can be a great option. Of course, a 4k resolution would be ideal, but that's a topic story for the next section.

Image Quality
Although the screen's resolution is enough for most people, users who want to make use of all of the space this 30-inch monitor offers for accessing tabs and programs may find the 1440p resolution to be a real pain. 
There's a reason why some think 27 inches is the sweet spot for this resolution. The PPI of 1440p or 1600p if we count the pixels exactly, on a 27-inch display is significantly higher than that of 32 or 30-inch monitors, implying that the image is crisper and sharper. Of course, at 32 inches, things would be far worse, so the PPI isn't the most important factor here. 
4k is now one of the most popular resolutions among media professionals that require a large amount of screen real estate, with 1440p lagging behind. We must not, however, overlook the fact that, because of its unusual 30-inch dimension, the Dell U3023E is 16:10 widescreen, with slightly more vertical pixels, which can aid with the issue at hand, going up to 1600p. 
This monitor definitely shines when it comes to colors. It offers one of the greatest colors for professional displays right out of the box, as well as one of the best after calibration in its price range. 
Despite some small detractions on the purple colors prior to calibration, the delta value was still below 2, showing a little cooler lean. It offers genuine 1.07 billion 10-bit colors, with sRGB coverage of 100% and DCI-P3 coverage of 95%. 
Overall, this is an excellent alternative for individuals who want the highest color fidelity for media editing but don't need the 4k resolution to save space or money, as those displays are now significantly more costly than 1440p. 
Even yet, the costs of this screen aren't the greatest for what it offers right now, which means that if the only thing you need is high color accuracy, you can save a little money by going with the: ASUS PA329CV.
Final thoughts
When to buy it
Although not being the best monitor of the ultrasharp line, the Dell U3023E would be one of the most promising it if had a better price performance. It has all the good aesthetic points of the monitors of this line, combined with great image quality, but it lacks a better resolution, which could make it cost a little bit less in the future. 
The thing is, right now, you can easily find better choices if you can settle for 27 inches, like the Dell U2722D. Also, for 32 inches 4k you can have the ASUS PA329CV, which costs less and deliver more. So, in the end, we can't recommend you this monitor for the prices it is costing right now.
You may like