Our Conclusion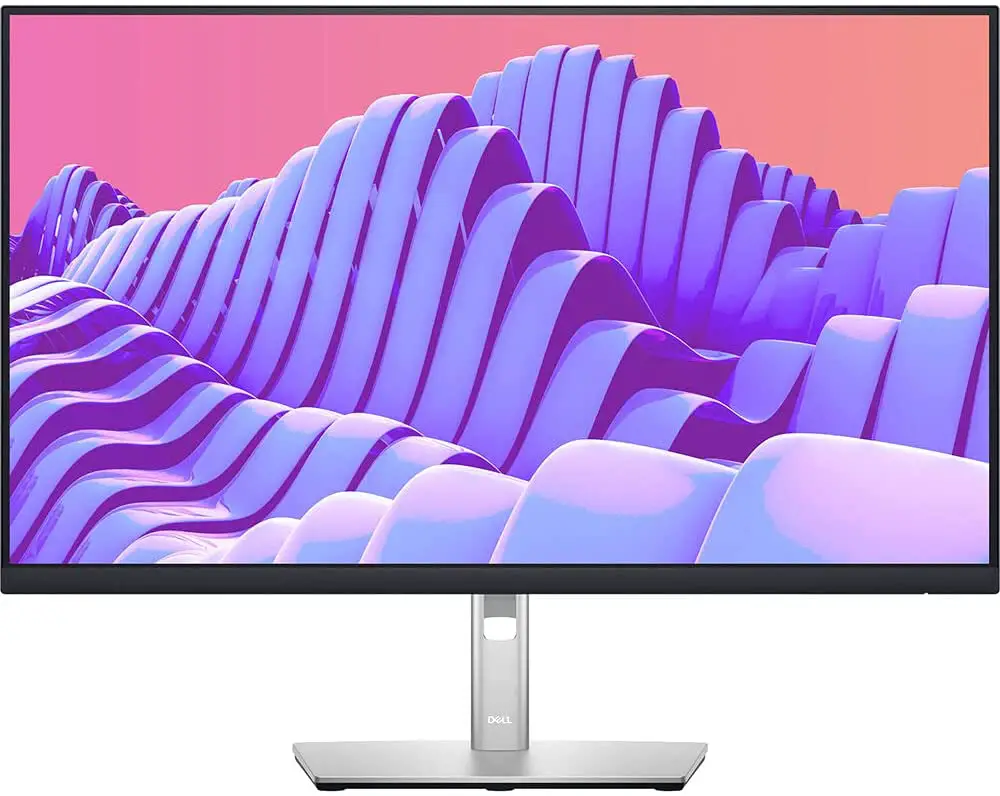 While the Dell P2722H suffers from the same issue as all 27-inch, 1080p monitors' low pixel density – it might still be a solid pick owing to its large number of USB ports, good stand adjustments, and decent brightness ratio. Still, if you require a 24-inch screen, the HP M24FW is one of your finest options right now.
Pros
✓ Premium finish
✓ USB ports
✓ Wide range of stand adjustments
✓ Budget prices
✓ Great brightness ratio
Cons
✘ Low pixel density
✘ 60hz
With the end of the year approaching faster than ever, Dell is stepping up its game and introducing some fantastic displays with fantastic price-to-performance ratios.
Of course, there are some less-than-worthy selections among its recent releases, but the most majority of this category is built of excellent monitors. And for today's article, we've got this monitor, which we fear will regretfully fall into the year's non-recommended releases.
So, if you read this post all the way to the conclusion, you'll know whether or not this is the right choice for you, and when you should buy it. Follow below the Dell P2722H Review.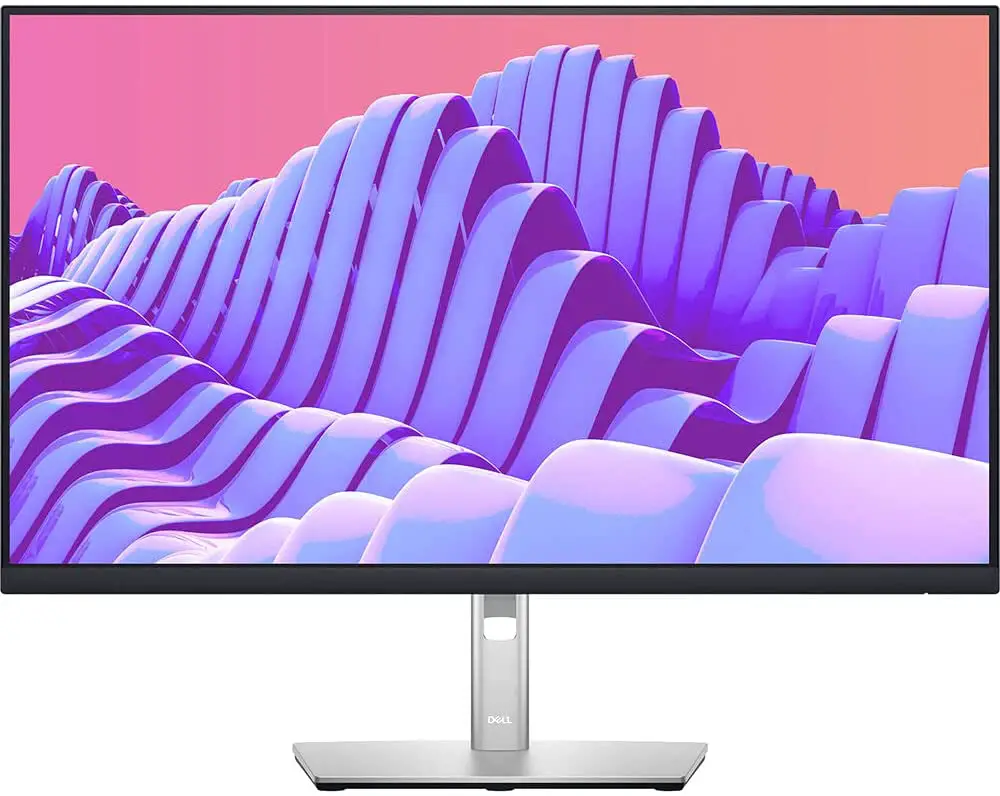 Design
At first glance, we can see that this is not an aesthetically distinctive Dell monitor since it shares several elements with other displays such as the Dell U2722D. 
However, one thing we can't dispute is that its monitor design is quite clean and sturdy, making it one of the most suitable options for an office setting.  
Putting that aside for a second, considering the increased price of this screen, we were hoping to see some speakers, which would serve as a backup source of audio and be a fantastic addition to any professional or casual screen.
However, they couldn't afford to utilize them, so this monitor was left with no speakers, which was a major drawback for some. 
That being said, returning to the overall style of the screen, this is, as previously stated, one of our favorite Dell monitor models, as it combines incredibly clean aesthetics with the slimmest to its essence. 
This is a 27-inch monitor, which is the ideal size for some but is problematic with the 1080p resolution. In the image quality section, we'll go over this in further detail. 
With borderless borders and a very tiny bottom bezel, this screen offers a fantastic modern appearance. It also makes a fantastic first impression in terms of usability, with a really ergonomic stand that allows you to adjust the tilt, swivel, and height, as well as a joystick for menu navigation and VESA compatibility. 
Finally, the materials of this screen surprised us since they have a high level of sturdiness for being part of the high-end Dell displays – making this one of the cheapest with such high-quality materials in the manufacturer's portfolio. 
As a result, in terms of overall looks, this monitor will not disappoint you. In reality, Dell placed a high value on this monitor's construction, which would eventually show in its costs.
Connectors
Here we may have found the cause of the higher than average prices of this monitor, which is the inclusion of some USB ports, which are features that indeed improve the monitor's prices by a lot. It includes:
DisplayPort
VGA
HDMI
USB 3.2 Gen 1 upstream
4 x USB 3.2 Gen 1 downstream. 
It has a DP cable on the box and a USB upstream cable. As not only of USB ports lives a good monitor, it also has to show some good quality on the displayed images, and we'll just check that on the features section: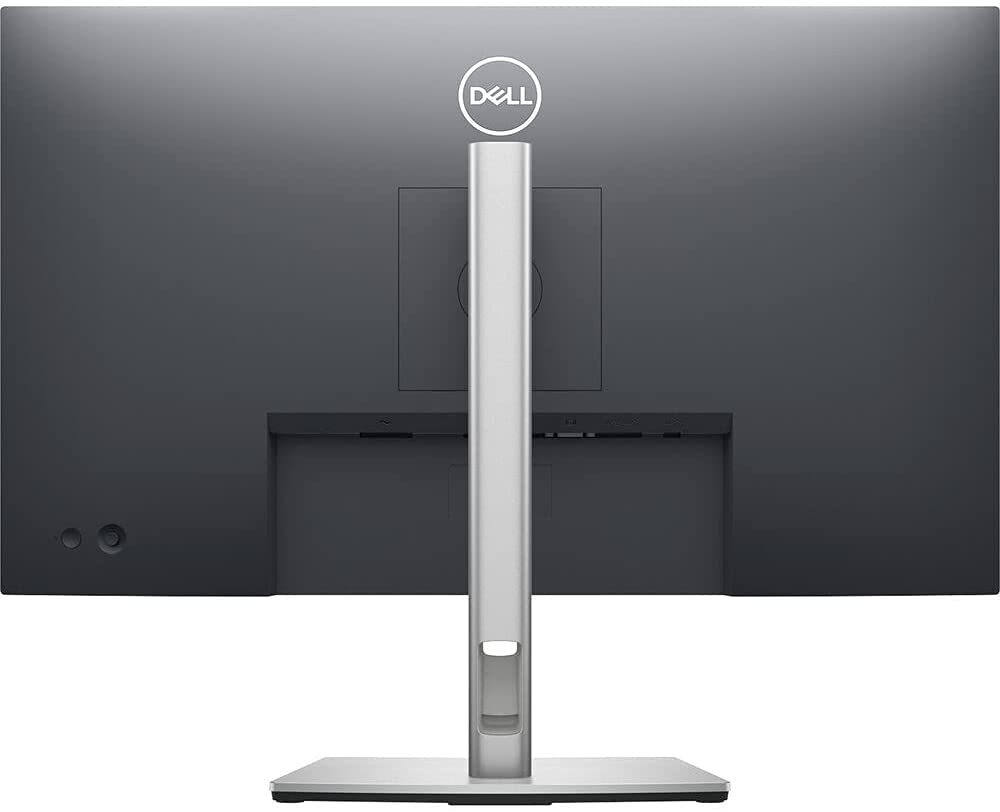 Features
Panel type
Although the IPS screen is standard for this Dell line and for a monitor in this price range, it does not appear to be a standout feature for this specific model.
Whether you like it or not, the image quality disparity between a professional monitor's IPS panel with a high color gamut and color coverage and a casual IPS monitor is just too wide.
This monitor does not have bad image quality; in fact, it offers excellent color accuracy and viewing angles.
Just a heads up that if you're looking for a professional monitor, this isn't the one to choose because of the worse color accuracy compared to high-end IPS displays.
If you are a casual user, on the other hand, you may not want the higher mathematically greater image quality, and this one will more than suffice.
At this point of the game, I can't recommend any casual user to afford a TN or VA panel, so with an IPS panel, the Dell P2722H is already a solid choice.
Brightness
We noted straight away when we initially took it out of the box and turned it on that it had a higher brightness than the usual monitors in this Dell series. 
After looking at its specifications, we discovered that this was owing to its 300 nits, which is, in fact, unusual for a Dell monitor in this category. 
If I'm not mistaken, this is the first time we've seen a monitor in Dell's casual range with a brightness rating higher than 250 nits – therefore, 300 nits is already a characteristic that sets this monitor apart from the rest. 
On paper, 250 nits may not seem like much of a difference from 300, but when we compared the two Dell screens, this one, and the Dell P2422H, the differences were clear. 
So, if you need a monitor with a good brightness ratio, this one will surely not disappoint you. 
Refresh rate and Response time
However, because nothing is perfect, this monitor's overall "gaming" capabilities may disappoint some.
To begin with the 60 Hz refresh rate debate, if I were looking for a casual monitor and saw a 60hz refresh rate instead of 75hz, it would immediately be crossed off my list.
On the other hand, we should consider the requirement of each individual as well as the monitor's other characteristics. This one has already demonstrated superior features over the norm, such as more USB ports, a premium finish, and a broad range of stand adjustments.
So, while I dislike 60hz displays because of their lack of smoothness when scrolling the web or playing games, it is up to you to decide whether or not this is a significant disadvantage, based on your needs.
Aside from that, this monitor lacks any screen tearing elimination technologies, such as FreeSync and G-sync, therefore it's not a good choice if you want to play games smoothly.
Besides, if you utilize the gray to gray on fast mode, it has a 5 ms reaction time, which might have a minor influence on image quality. Put the GTG on normal mode if you want the best image quality possible.
However, keep in mind that you'll have more motion blur going from 5ms of the fast mode and 8ms of the normal mode.
Image Overall Quality
Speaking of image quality, here is the section where we'll see if the Dell P2722H is suitable for professional use.
To begin with, the image quality is worse to 24-inch monitors with the same resolution because of its 27-inch 1080p combination. This monitor's 27-inch screen has a PPI of 82, which is a very low value.
When we compare a 24-inch monitor to this one, the 24-inch's superior visual clarity attracts our attention with ease.
Aside from that, it offers a rather ordinary color accuracy, with sRGB 99 percent and 16M color coverage, resulting in average colors, which is obviously not a good thing for professionals.
It does, however, have better colors out of the box than its other brothers in the same series, and it does not require calibration to enjoy the beautiful colors of the IPS display.
Overall, while this monitor does not display professional-level color reproduction, it is more than adequate for casual users, thus aside from its low sharpness, this monitor will not disappoint you when it comes to image quality.
Final thoughts
When to buy it
The Dell P2722H is not for you if you are concerned about low refresh rates and pixel density. However, if USB connections, better brightness, and a nice finish are a top priority for you, this is one of the finest DELL options. 
If the mentioned issues are important to you, on the other hand, I recommend a 24-inch display like the HP M24FW or a 1440p 27-inch monitor like the Lenovo Q27q-1L.
You may like