Our Conclusion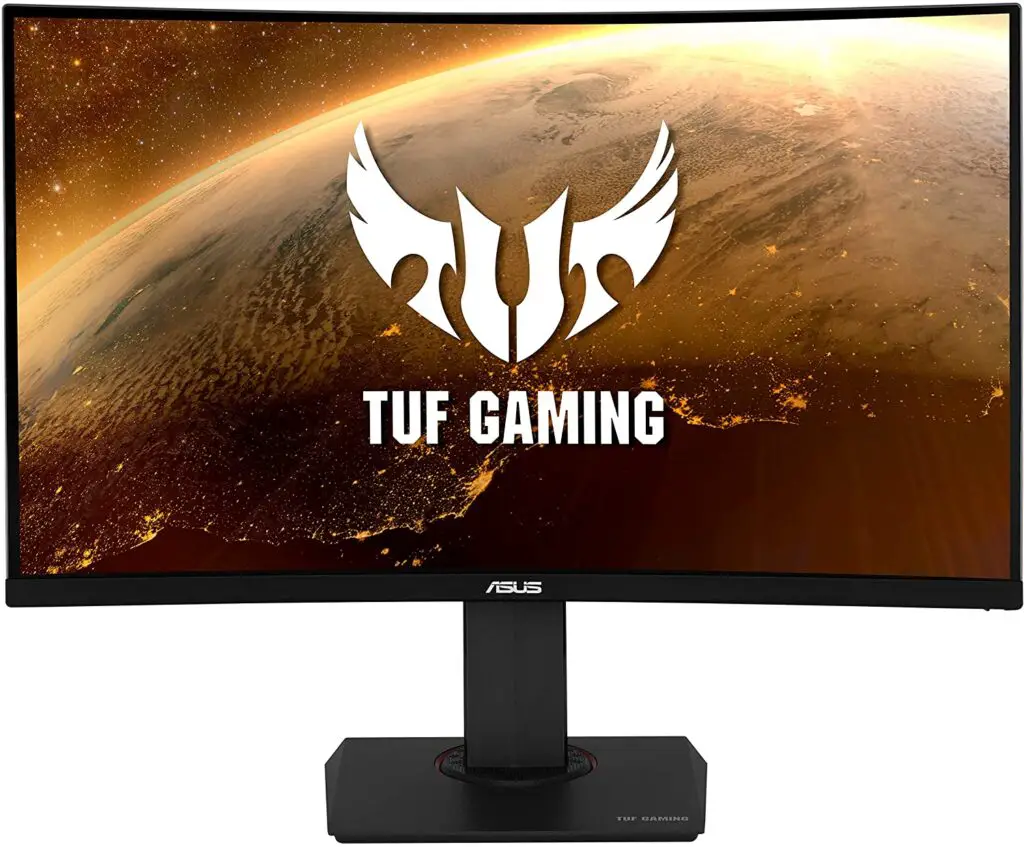 We can't really recommend the Asus VG32VQR for those who value accurate colors over contrast ratio, or for those who need the most accuracy to work with media creation, due to its VA panel. Besides, for the same price, you can easily find better screens with better colors and gaming features, such as the: HP X32.
Pros
✓ 1440p
✓ Sturdy
✓ Fast Refresh Rate
Cons
✘ Could cost lower
✘ VA panel
When it comes to receiving positive feedback on their monitor releases, Asus is certainly not the best manufacturer. It's not difficult to find someone on the internet who has a grudge against Asus monitors. It's also easier to find someone unhappy with a TUF monitor.
Fortunately, almost all of the monitors they released in late 2021 had nice features and a favorable cost-benefit ratio. However, because nothing lasts forever, they recently released a screen that has sparked some controversy.
To bring this up to date, we have that one, and we'll be looking at it to see if it has anything interesting that will raise the chances for you to afford it. Let's take a look at the Asus VG32VQR Review without further ado.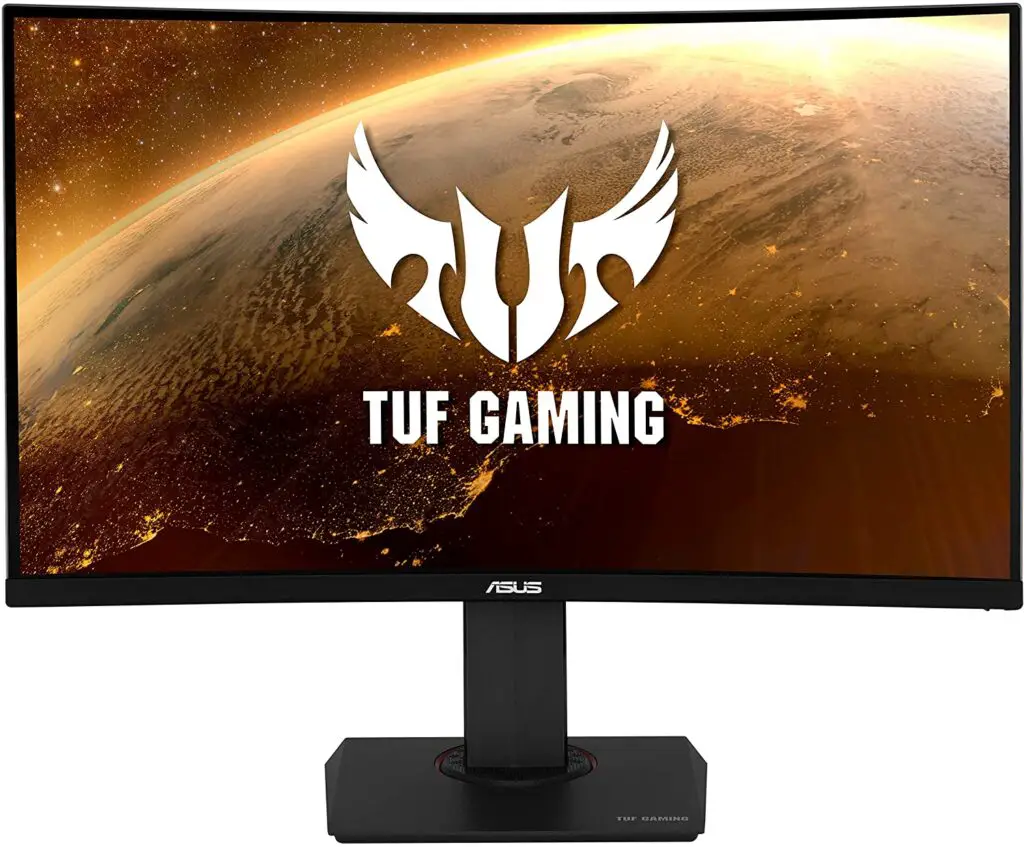 Design
The TUF line monitors have a standard design with an emphasis on sharpness, which some speculate is due to their appeal to gamers.
The stand is the part of the line that varies the most. Asus chose the square-shaped one for this model, which is ideal for those with limited desk space, as it takes up less wide space than the usual v-shaped, as seen in the: ASUS VG27AQ1A Review.
Fortunately, this stand has a simple design and is far more sturdy than the previous gaming monitor we reviewed. It provides you with a wide range of options, including tilt, swivel, and height, and is considered ergonomic. 
Still, if you feel like you need more ergonomy at this point, you can get a better stand and fit it into the VESA support of this screen, depending on your needs. You can also hang it on the wall. 
Returning to the display, this model is made of sturdy materials, but this compromises the weight, resulting in a monitor that is heavier than average, weighing 20.13 lbs. 
As previously stated, this is a curved 32-inch screen that will take up a significant amount of space on your desk with its: 28.09 x 9.19 x 17.36 inches, so make sure you have enough space before purchasing.
The bezels are quite thin, and while the three-sided ones are average, the bottom one stands out, being narrower than most TUF gaming monitors'. 
By the way, if we look at the back of the display, we can see that they kept the tradition by incorporating some sharp details, both on the screen and the buttons. 
Overall, the Asus VG32VQR had some standard features, and it didn't deviate much from what we'd expect from an Asus monitor. As long as it works and the display looks good, there is no reason to complain.
Connectors
Again, as expected, they tried their best to maintain the prices solid, and only used the bare minimum for a gaming display to have in terms of inputs. This monitor has: 1x Display port, 2x HDMI ports, and 1x Headphone out.
If you need some USB or USB-c ports, this is not the monitor for you, and you are better with something of their rog line like the: Asus XG27AQM.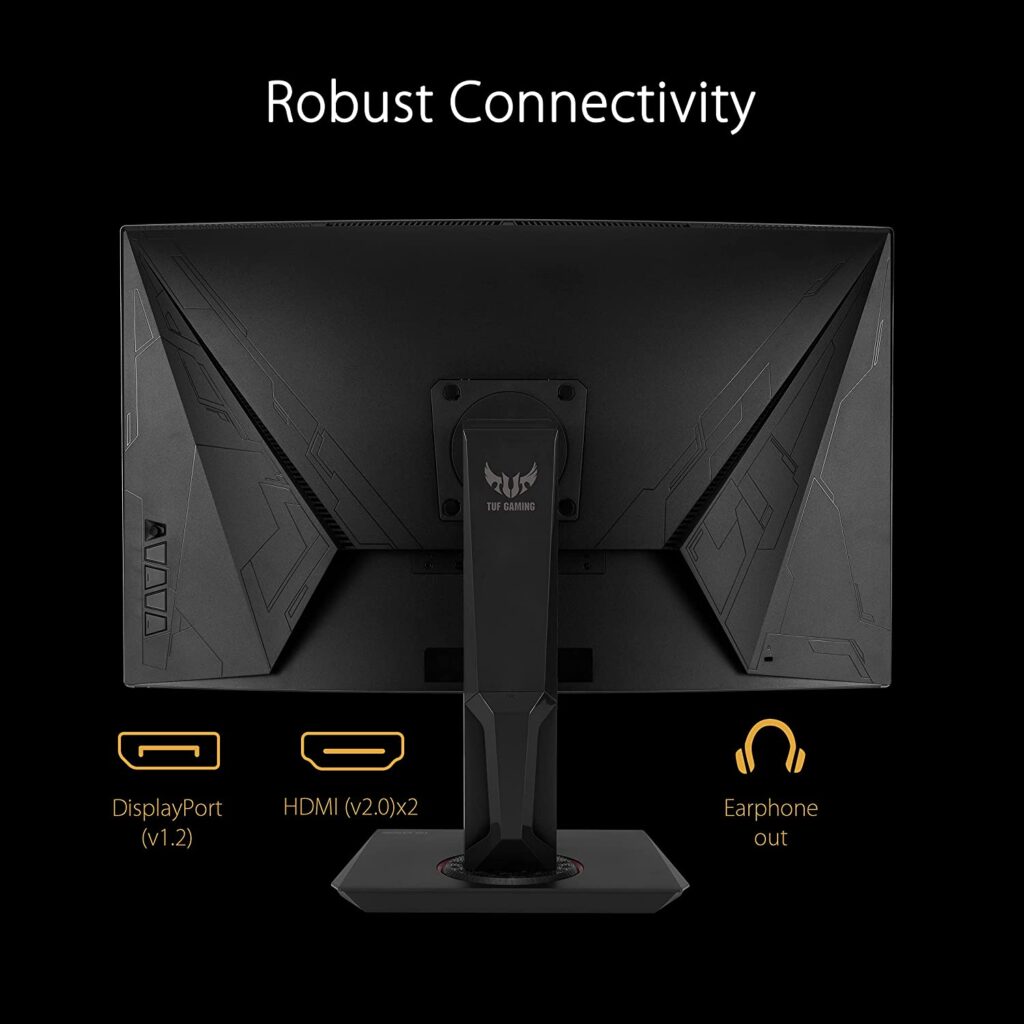 Features
Panel type
This monitor has an ideal panel for those who prefer to play in complete darkness. When compared to the IPS panel, the VA panel is praised for its deep blacks and lower light glow.
Regardless of the specific condition mentioned, the VA panel falls short in almost every other aspect when compared to the IPS panel.
While the IPS has better color accuracy out of the box, the VA, even if calibrated, will usually not achieve IPS' accurate colors.
Previously, the VA was ideal for gaming panels due to its low response time ratios, but the IPS is now knocking on the door with the Fast IPS feature, which provides significantly better gaming performance than VAs in the same price range.
That said, there's no denying that the VA panel currently appeals to a small group of people, which may influence the overall score this screen receives.
Brightness
The VA panel's deep blacks are excellent, as previously stated, but they're not at 100% when the monitor has a mediocre brightness ratio. 
When comparing IPS and VA monitors with the same peak brightness, we can see that the IPS is more prone to light glow in the corners, whereas the VA maintains a high level of black uniformity.
As a result, the display's 400 nits certification makes it an excellent choice for those who use it primarily in a dark room. However, keep in mind that the brightness of this monitor isn't the best we've seen for VA panels, especially for a 32-inch monitor. 
While this is worth noting, it isn't a major flaw because this monitor handled reflections admirably during the day. Still, if you'll be using the monitor in a bright place and feel you need the best of the best, I recommend checking out the LG 32UN550-W – one of the brightest VA monitors available right now.
Refresh rate and Response time
Now it's time to look over the display's main features. To begin, it has a good refresh rate of 165hz, which is sufficient for those who cannot afford top-of-the-line GPUs, which is the majority of people currently. 
Of course, 240hz would be a better option for futureproofing and upgrades, but 240hz monitors are typically prohibitively expensive, removing this monitor from the budget category. 
This is one of the most affordable 165hz gaming monitors on the market, making it a better choice for competitive gamers. Speaking of which, the Asus VG32VQR has the MPRT feature, which isn't ideal for use during the day because it sacrifices a small amount of brightness in exchange for faster response times. 
It has a response time of 1ms, which is currently standard, but for VA monitors, this monitor performs admirably. To top it off, they decided to implement the adaptive sync feature, which is compatible with Freesync premium and G-sync and reduces the amount of tearing in the screen while maintaining smoothness. 
Although some users have reported problems with the monitor's G-sync, we had no problems with this feature during our testing. 
In the end, this is clearly a gaming-oriented monitor. It lacks high-end features and does not offer the best of both worlds, but it performs admirably when compared to its price.
Image Overall Quality
The contrast ratio performance of the VA panels is also superior to that of the IPS panels. While the IPS has a standard contrast ratio of 1000:1, the VA has a contrast ratio of 3000:1, which will be better for dark images and a dark environment. 
On the other hand, don't expect a high level of color accuracy from this display. 
Due to the VA panel, the Asus VG32VQR has accuracy comparable to low-end IPS screens, which is fine for everyday use but not for professionals who require the highest level of precision. 
It does support 16 million colors and an 8-bit color pattern, as well as HDR10, that acts more of a bonus than a real feature due to the low peak brightness. 
If you want to have a truly amazing HDR gaming experience, I recommend going for at least 600 or 1000 nits. When compared to the other two figures, 400 nits or anything less than that will be pretty basic and unnecessary for HDR. 
Returning to the display's specifications, this monitor does not have the same pixel density as a 27-inch 1440p monitor; instead, it is closer to 24-inch 1080p monitors. It has a PPI of 91, so if you've used a 1080p 24-inch monitor before, this screen will provide a similar level of sharpness. 
It's sharp enough, but not as much enjoyable as it would be with 4k resolution. 4K gaming monitors, on the other hand, are much more difficult to sell because of their high price tag and a huge amount of demanding pixels. 
To summarize, with this model you'll get deep darks, a high contrast ratio, standard sharpness, and less color accuracy. To put it another way, if you want better colors instead of a high contrast ratio, a 32-inch gaming IPS screen like the: LG 32GP850-B is a better choice.
Final thoughts
When to buy it
We can't recommend the Asus VG32VQR right now for the prices it's being sold for. The VA panel isn't great for those who want realistic colors, and it has pretty standard features. Sure, if you can find it for a reasonable price and don't mind the VA panel, it'll be a good choice for you. 
Aside from that, I recommend checking out other models such as the HP X32 and the: LG 32GP850-B, with the former having better features at a similar price point and the latter having better features but being slightly more expensive.
You may like