Our Conclusion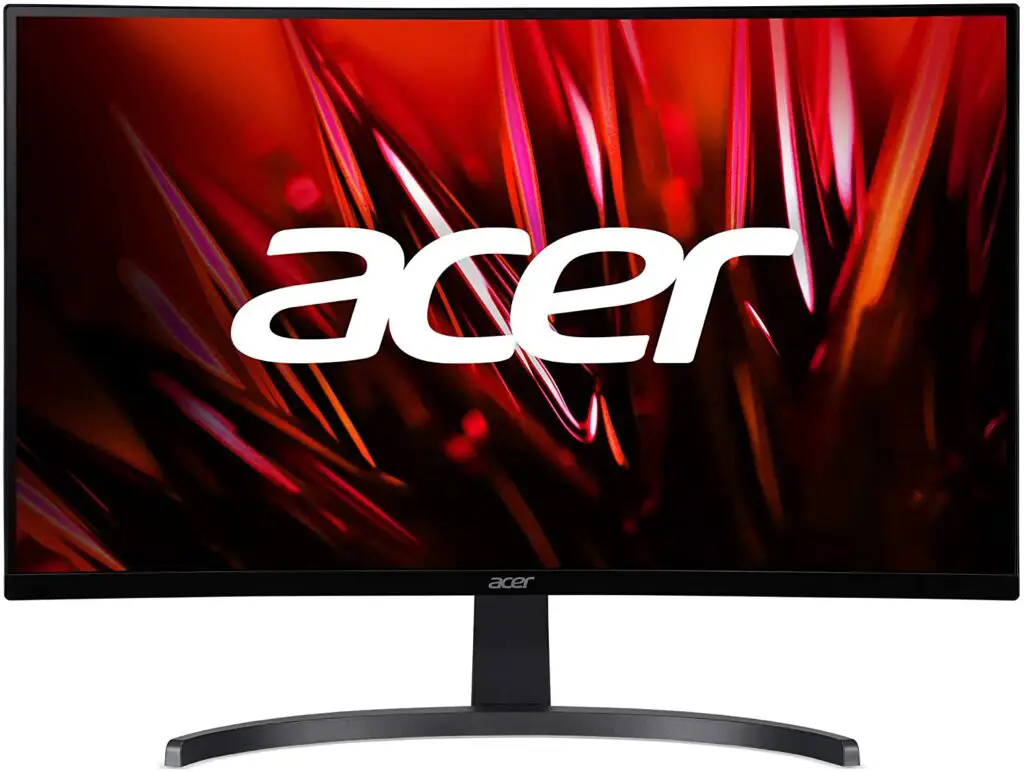 The Acer ED273U is one of the most affordable 27-inch screens on the market, with a 2k resolution that delivers clean and crisp images. The VA panel, on the other hand, leaves a lot to be desired in terms of color fidelity. So, if you're looking for a high-resolution 27-inch monitor with professional color accuracy, take a look at the LG 27UP850-W.
Pros
✓ 1440p
✓ Nice PPI ratio
✓ Solid aesthetics
✓ Budget prices
✓ 1500R curvature
Cons
✘ VA panel
✘ Only 1x M.2 with shield
The majority of the 27-inch monitors we tested on reatbyte had a low resolution, which resulted in a low PPI number and blurred images. Typically, some manufacturers prefer to go that route because it results in lower prices for the monitor.
However, for this Acer release, they attempted to strike a fair price-to-quality ratio without sacrificing the monitor's image quality. As a result, we decided to review this monitor further to see if it is a worthwhile release.
So, without further ado, let's have a look at the Acer ED273U Review to see if it's the right monitor for you.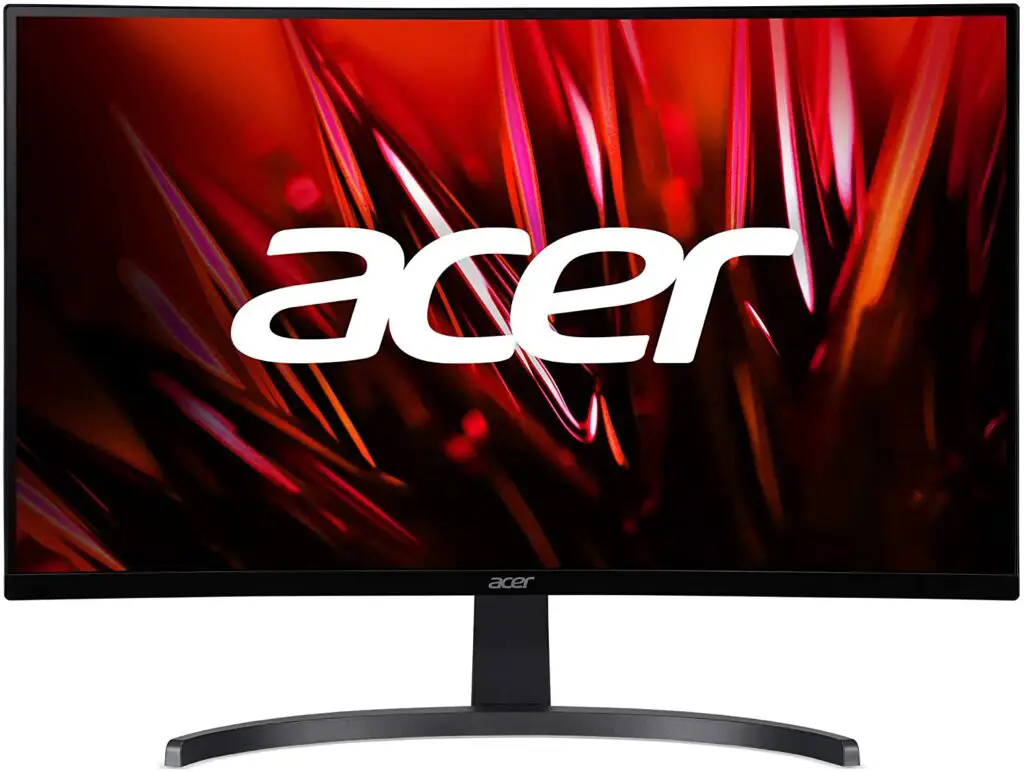 Design
At first glance, this monitor looks a little similar to another Acer 2021 release, the Acer EI342CKR, but this one is an ultrawide display with a few extra inches. 
By the way, as previously said, the Acer ED273U is a 27-inch monitor, which is one of the most popular screen sizes nowadays. This monitor is totally covered in a matte black pattern, as is customary for Acer displays.
It also includes the 3-sided borderless bezels design, which is featured in almost every monitor produced this year to fit into the modern style category. 
It comes with a half-circular stand, which is a stand pattern frequently seen in LG monitors. Besides that, this monitor's stand only allows for tilting, so if you require other adjustments, this is not the monitor for you. 
It has a 1500R curvature, which improves the overall environment during use. It also has a little thinner overall look than the, as one would anticipate from a shortened version. 
Looking at the rear of the monitor, we can see that it supports VESA (75 x 75mm), allowing you to mount it on the wall with ease. You may also count on 2x 2W out speakers, which give average sound quality for this price range.
So, in general, although looking a lot like other Acer monitors, I really like the design of this one, and I guess I prefer it over the ultrawide version.
Connectors
As for connectors, this monitor is still on the typical for its price range, including 1 x Display Port 1.2 and 2 x HDMI 1.4 Ports and 1x Headphone out. With an HDMI Cable Included in the box.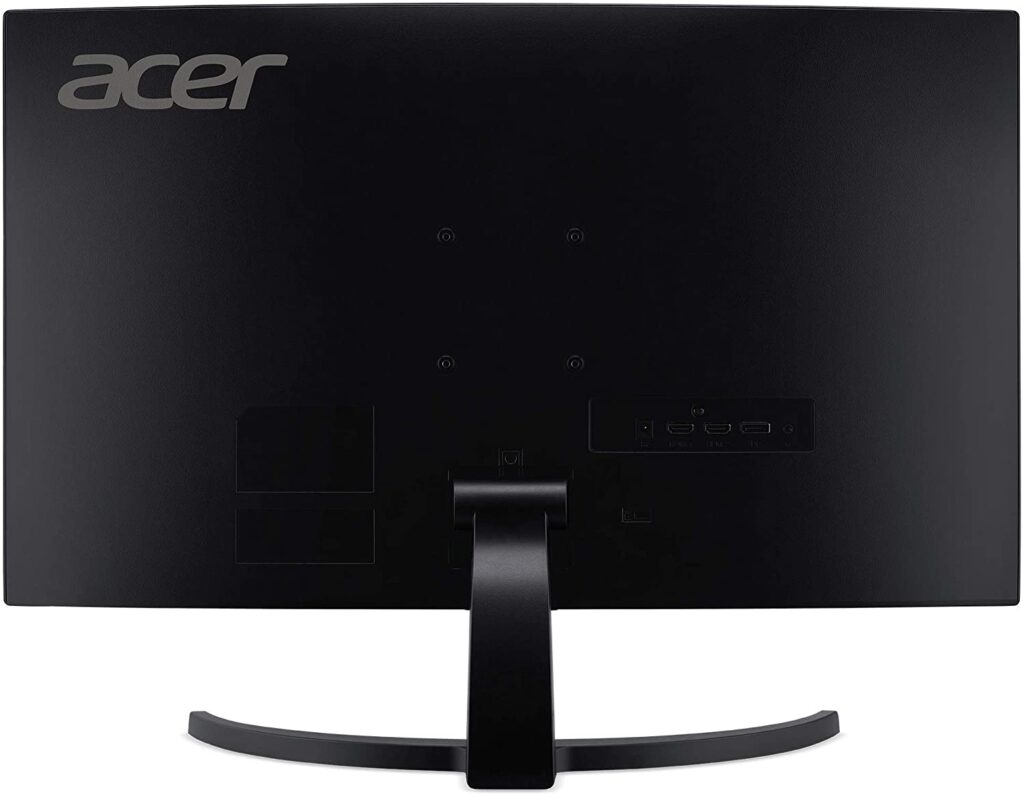 Features
Panel type
If the Acer ED273U had an IPS panel with such low costs for its category, it would be a pleasant surprise. However, they had to use the VA monitor instead to keep this display at an inexpensive 27-inch range.
This panel has superior contrast ratios than the IPS panel, but it falls short when it comes to color accuracy and viewing angles. 
Despite this, the VA panel can reproduce better visuals than the TN panel, which is commonly seen in low-cost gaming monitors. The VA panel is also often less expensive than the IPS panel, which is likely why they chose it for this display.
Bear in mind that, if you work with media edition or something related to that, you may prefer a better color accuracy so that the IPS panel is a must-have choice for you.
If you are willing to spend a little more, you can find a good 27-inch IPS display such as the Acer Nitro VG272.
Brightness
When a manufacturer chooses to employ the VA panel, they must work a little more on the overall brightness of the display. The reason for this is that on TN or VA panels, the changes in brightness ratios are much more noticeable than on IPS screens. 
As you can see, most low-cost IPS panels have only 250 nits of full brightness, which is the most basic quantity currently available.
However, because the brightness ratio is another factor that has a significant impact on the monitor's ultimate pricing, they chose to use only 250 cd/m2 for this display. 
As a result, I do not recommend this monitor if you will be using it primarily during the day and if it will be placed in front of a window. 
Instead, you can check a 350 nits monitor such as the MSI Optix MAG274R2. On the other hand, for my use, it is completely enough even to use during the day for playing, while there is no sunshine hitting the screen.
Refresh rate and Response time
Speaking of which, we'll now take a quick look at the gaming features of this panel, with low expectations, given that it isn't categorized as a gaming display. 
First and foremost, this monitor features the best refresh rate for a casual display: 75hz. This is, in fact, a typical number to see on casual monitors nowadays.
And the reason for this is that it delivers more smoothness than the 60hz ratio while keeping the prices basically the same.
Both of these ratios, on the other hand, are insufficient for competitive gaming. So, if you mostly want to play games, you can buy a 144hz monitor like the Acer Nitro VG270.
The Acer ED273U also gives you 1 ms of response time, which is considered a good number for gaming, but it alone can't do much.
I still don't get why manufacturers use 1ms for a monitor and keeps with a low refresh rate. It would be way better, in my opinion, to use 4ms giving room to improve image quality features. 
This monitor also has AMD Free-Sync technology, which reduces screen tearing during your gameplays.
By the way, now it is time to check the image quality features of this display, which is a little more discrepant when it comes to a 27-inch one.
Image Overall Quality
Fortunately, unlike some other manufacturers in prior reviews, Acer does not make the mistake of adopting Full HD resolution for a 27-inch display like this one.
It boasts a 2560 x 1440 resolution, resulting in a high PPI (pixel per inch) value, making it nearly impossible to detect a single pixel on the screen. 
They also paid extra attention to the pixel pitch of this model, decreasing it to 0.2331mm, which, when combined with the high PPI value, results in sharp, high-resolution visuals. When it comes to color accuracy, though, things start to fall back into place.
The Acer ED273U has the most basic color gamut and support for current monitors, with 16.7 million supported colors and a color gamut of 99 percent sRGB. 
These would be excellent if they were developed for an IPS panel, however, because this is a VA monitor, color accuracy will be compromised. 
In summary, the fact that this display is a 1440p one with a 27-inch screen at an inexpensive price is more than enough to suggest it for casual use, as it provides sharp images.
And, if you need professional levels of color accuracy, I recommend you check the Acer Nitro VG280K out.
Final thoughts
When to buy it
The Acer ED273U is one of the first 27-inch monitors of the week that does not have a full HD resolution leading to blurred images. Instead, it has a 2560 x 1440, resulting in sharp images. 
All of that costing great budget prices for what it delivers. It is a great choice if you want a 27-inch monitor for casual use but doesn't want to face blurred images with a Full HD resolution. 
However, if you require a professional level of color accuracy, this monitor is not the one for you. Instead, you might want to check the Acer Nitro VG280K  which has the IPS panel giving plus overall accuracy.
You may like