Our Conclusion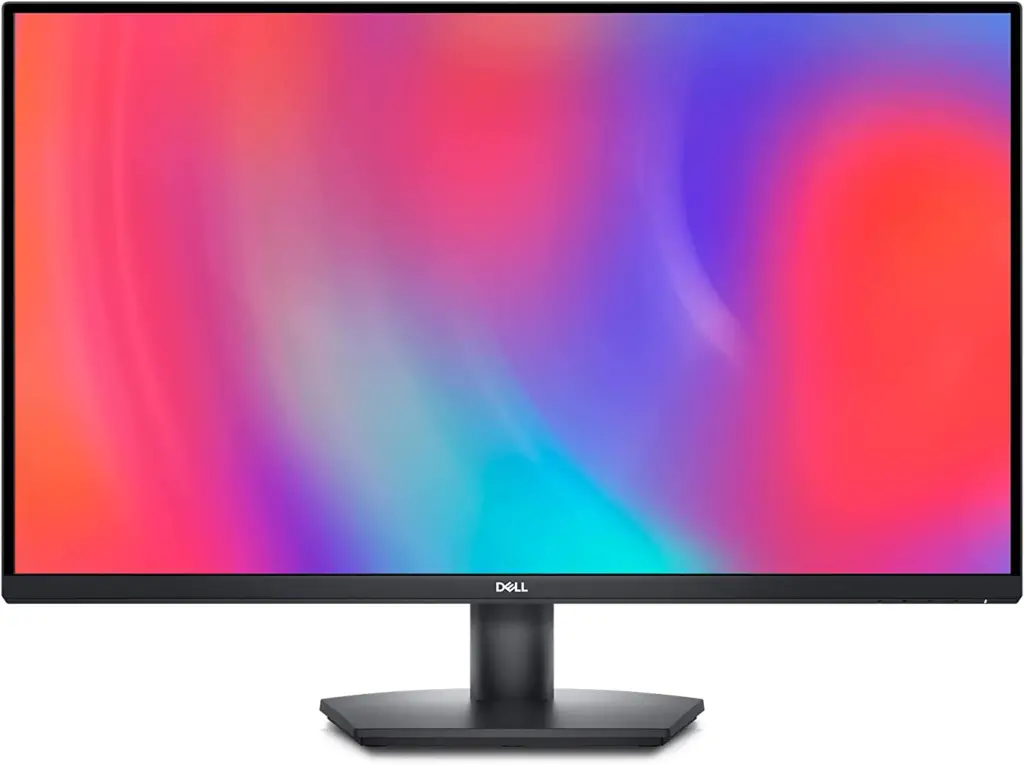 The Dell SE3223Q is currently quite pricey. Perhaps if it were around $250 or $300, it would have been a fantastic purchase, but as it stands, it is unquestionably among the worst VAs in this price range. It lacks strong black consistency, has subpar colors, and has many other drawbacks. If you're looking for a decent VA in this price range, the: LG 32UN550-W is both significantly superior and more affordable.
Pros
✓ Decent viewing angles
✓ Great materials
✓ Thin bottom bezel
✓ Great crispness and contrasting
Cons
✘ Low peak brightness
✘ Poor black uniformity
✘ Subpar out-of-the-box colors
Based on our previous experience with mid-range Dell monitors with somewhat higher pricing, the one we have today has a very good chance of following in the footsteps of its brothers.
Even though its stand gives off an older vibe to it, this monitor is relatively new, and that could be another reason why its prices are a little bit higher than normal.
Either way, whether it costs more than the average or not, what matters in the end, is if its features can keep up with the prices. And that, we'll find out in today's Dell SE3223Q Review. Is it really worth its price right now? We'll find out.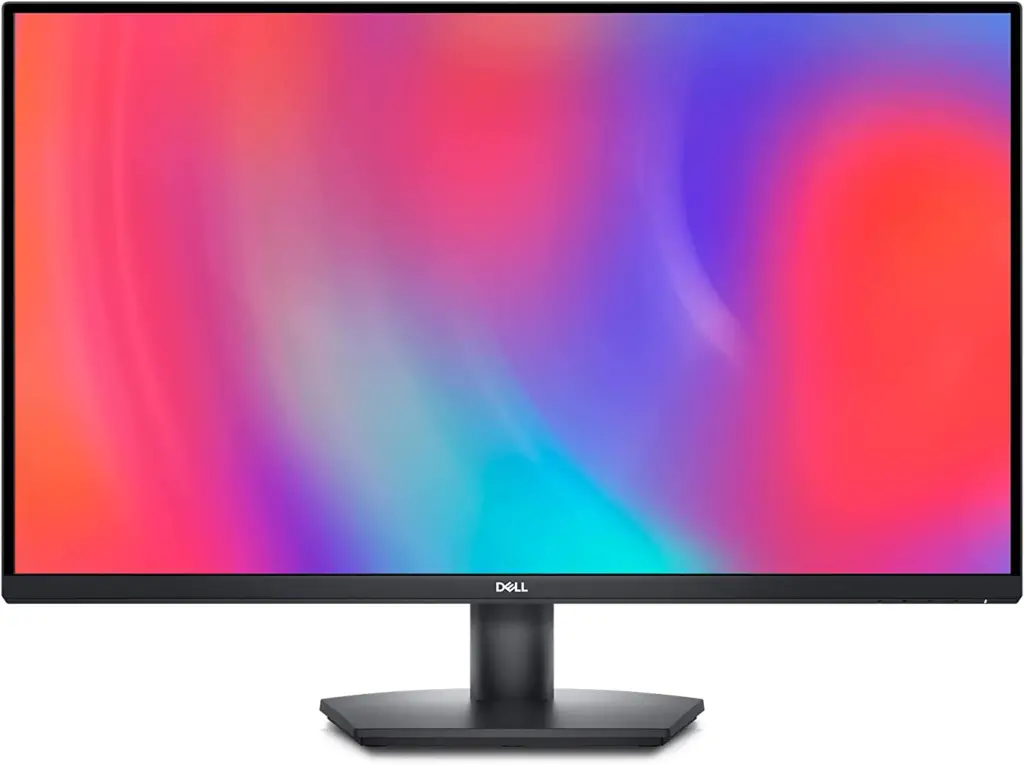 Design
As I mentioned before, I didn't particularly like the selection they made for the monitor's stand.
Having a large, heavy stand like this puts the monitor in an awkward position in today's environment when displays are getting much more small and sleek.
That is something you have to bear in mind, particularly if your mousepad is sizable. Thankfully, it has a flat base, so you can put things on top of it. However, it still doesn't change the fact that using a mousepad on top of the stand's base won't do any good for the setup's aesthetics.
Additionally, it contains a space for cable passthrough. It just has tilt adjustments, so you might need to add another stand to the cart if you need more ergonomy.
Fortunately, you can mount it on the wall or use a VESA support to utilize it with a suitable stand.
Surprisingly, the Dell SE3223Q has excellent construction for the price. This monitor is one of the heaviest 32 inches we've examined in a while because of its high-quality materials, so be sure your desk can hold it. Its dimensions are 28.09 x 8.58 x 20.13 inches, and it weighs 17 lbs.
One of Dell's masterpieces, having sturdy materials like this one even for mid-range displays, may also be the reason their monitors in this category cost more than the norm.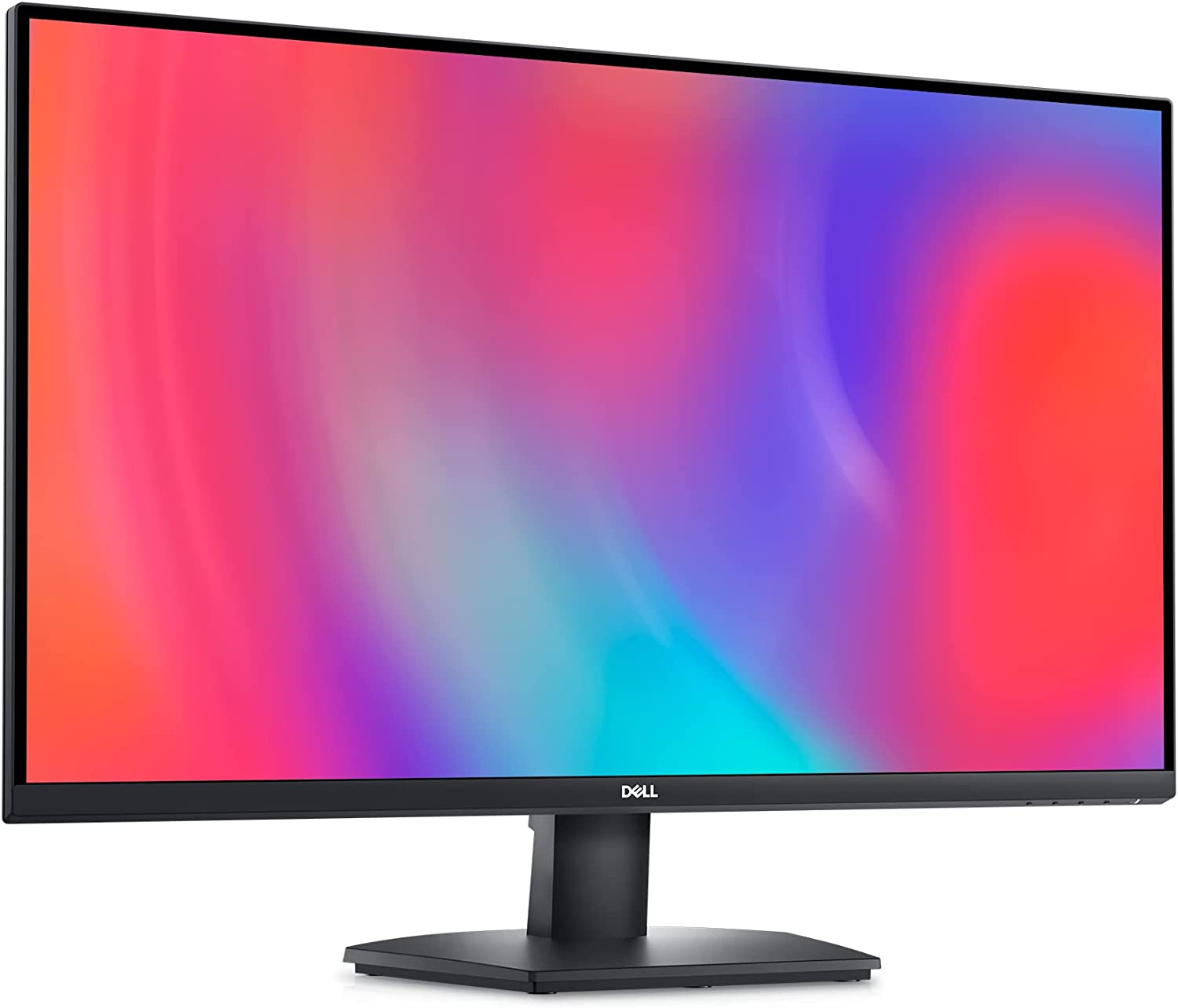 Aside from that, this display is completely matte black.
To be honest, this color is now somewhat overused, but if it works, there's no need to switch it up. Still, if you want your monitor to stand out in your setup, then other options like LG's three-color design or Dell's metallic grey models are your best options.
Moving on to the other positive aspects, it also has a bottom bezel that is incredibly small and has three-sided ones with the "borderless" label, although they aren't borderless at all. Surprisingly, the bottom bezel is among the slimmest options available for mid-range Dell monitors. A tiny bezel like this makes a monitor appear much nicer and modern than usual, even if it is still not the slimmest of all time. It is always beneficial to have an advantage over the competition.
The clumsiness of menu navigation has to be at the top of the list of drawbacks we found. The lack of a joystick and the use of buttons is what gives it such a wooden feeling.
The point is that this display has some brightness issues, so we occasionally had to utilize the menu. Perhaps this would be less of a drawback if we hadn't needed to visit the menu so frequently.
Anyway, this monitor also doesn't have any out speakers, and it has fewer ports than we expected. 
Connectors
It has only the basic and usual for its ports, with 2x HDMI, 1x Display port, and 1x headphone out. If you need good out speakers and more ports, maybe the: LG 27UN850-W is a better deal, but it is also considerably more expensive.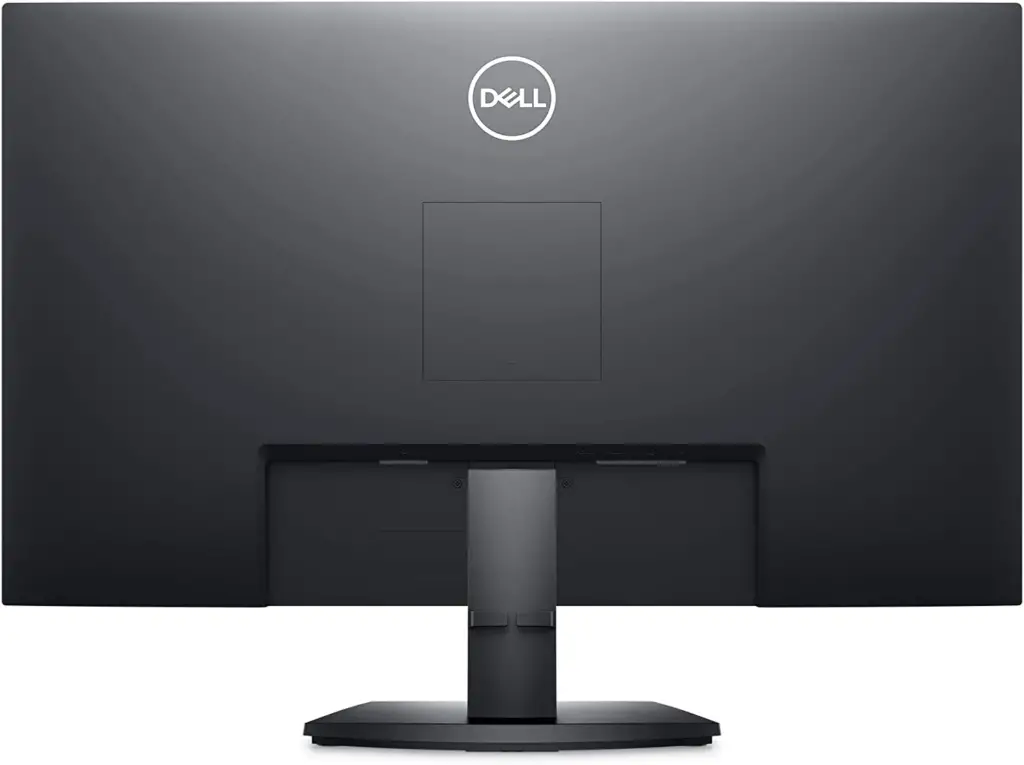 Features
Panel type
Unfortunately, from this point on, things start to decline quickly, and we're sure to witness a few subpar features. So make sure you have minimal expectations.
First off, we have its VA panel. 
Its panel is not the worst we've seen, but it still doesn't change the fact that you can purchase a monitor with the same color performance as this one for approximately $250, while this one costs around $100 more.
However, one of my biggest issues with the Dell SE3223Q's VA is how poorly colors are reproduced.
Out of the box, the colors are way more washed out than usual for VAs, and even with some calibration, things hardly take a turn for the better.
Fortunately, it also inherits some positive qualities, such as deep blacks and excellent color contrast, but the good/bad balance is so skewed in favor of the negative characteristics that it ultimately pushes this monitor to the bottom of the list of VA displays.
Additionally, the viewing angles aren't excellent, but you would anticipate this from a VA monitor.
Brightness
It would be one thing if the monitor had poor colors but exemplary peak brightness, but as I said, things are bound to plummet as we proceed.
Once again, not the worse brightness we've seen for a monitor, but it doesn't feel right that we find it in a $350+ screen.
Although this monitor has a peak brightness of 300 nits on paper, it was plainly inferior to other displays like the LG 32UK50T-W and the LG 27UL500-W, to the extent that even a monitor with 250 nits was able to match it.
The worse thing is that with VA panels, the brighter you can set it, the better, as the blacks won't become gray like they do with IPS monitors.
Of course, strong contrast does not automatically imply that the display has uniform black levels.
Even with the brightness turned all the way up, there is some glow on this particular monitor, but this is to be anticipated when discussing mid-range VAs.
In any case, while this brightness could be tolerated during the day, it was nearly difficult to see what was on the screen when it was next to a window.
Furthermore, there were several issues with how reflections were handled and glare throughout use. Naturally, this may be fixed depending on where you place the display, so keep that in mind as well.
Refresh rate and Response time
We'll start with the advantages this time to mix things up a bit. Yes, the Dell SE3223Q does actually have a couple of decent features to try to make up for all of the non-gaming-friendly features. In particular, two good ones.
Even though the low refresh rate will make things stuttery while you're playing games, tearing won't show itself if you enable the FreeSync option as long as the FPS is in between 30 and 60.
In addition, this monitor's viewing angles are surprisingly decent for a VA panel at this price point. It is still not as nice as pretty much any modern IPS display, but at least it is better than average.
Having said that, this display is definitely unsuitable for competitive gaming. That is caused by the fact that its responsiveness is extremely lacking.
In today's environment, when 360hz displays are becoming more and more common, 60hz is really being eclipsed. Even while it offers advantages such as being significantly less expensive than higher ones, 60hz is still considerably below the required rate for competitive gaming.
Currently, 4k displays make up the bulk of 60hz screens that are still regularly selling. Although there are some 144 Hz 4K displays available, they are so pricey that it is ultimately preferable to go with the 60 Hz.
Of course, as time passes, the price of such displays may also drop, but this is getting off-topic. The whole idea is that you will have to adapt to 60 Hz, at least if you are not willing to spend a significant amount of money on a high-end 4K display.
Either that, or you could go with a 1440p monitor with 144hz like the HP X32 which is a category with pretty good deals.
On top of the low refresh rate, it also has a very poor response time, and motion blur was all over the place during FPS gameplays, as expected for an 8ms GTG normal. If that all weren't enough, this monitor also has the so-called VA plague, the black smearing.
There was some degree of black smearing on every VA monitor we've tried so far, and this one is no exception. The only ones that were excellent enough to not cause problems when playing games were found in the expensive high-end displays. However, this one has a severe case of this VA issue.
You'll notice some black ghosting behind items as you move the camera during gameplay, especially in fast-paced scenes.
In addition, if you navigate over the page while using the dark mode of the navigator, you may notice some black smearing there as well.
That will make it a terrible gaming experience in fast-paced games, along with the motion blur and the stuttery 60hz.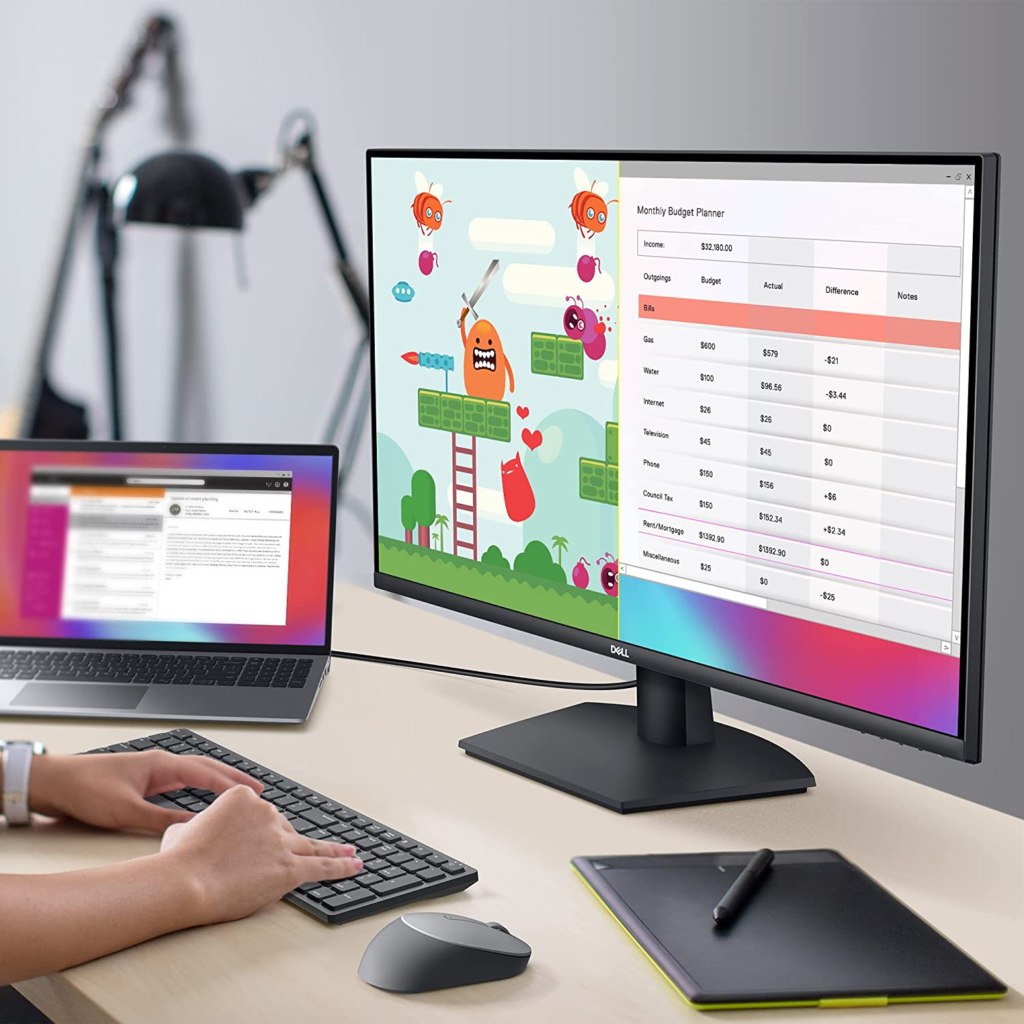 Image Overall Quality
By the way, as mentioned above, 4k is definitively not the resolution for competitive gaming, but when it comes to casual games, we can see this resolution showcasing its strengths.
It always surprises me how immersive gameplays are when gaming at this resolution. Of course, you need a very decent graphics card to push over or keep 60fps all the time, so it is not that cheap to have that experience.
If I were to go with just one affordable monitor right now, I would definitely choose a 1440p 144hz model and wait for the 4k 144hz costs to come down. At that time, more affordable graphics cards that are capable of high frame rates at 4K are likely to become available, but I'm digressing once again.
In the end, for a display with an average size like 27″ or 32″, 4k should be the endgame resolution.  With A PPI of around 137, the sharpness is fantastic even at 32 inches. Since it is exceedingly difficult to see individual pixels clearly at regular viewing distances, gaming will often be much more immersive than usual.
The contrast on this display just makes it better.
Although blacks aren't the finest example of uniformity here, the deep blacks are still as good as you would expect to see a VA monitor performing. 
The washed-out colors that this monitor has out of the box are what hold all of those positive characteristics back and throw them into the ditch.
Indeed, the colors on VA monitors are naturally much cooler than those on IPS, but the difference wasn't quite as striking with the other VAs we tried. The good news is that they can be made considerably better with a little tuning, but they still fall short of an IPS's potential.
Having said that, the VA panels are definitely not the ones you should choose if you require accurate color, and perhaps a high-end IPS screen like the: ASUS PA329CV is a better option.
So, in conclusion, while the 4k feature will help during normal jobs like programming and with screen real estate, when it comes to being good for gaming, the Dell SE3223Q is down there with one of the worst for that job, due to the combination of washed out colors, bad refresh rate, black smearing and so on.
Final thoughts
When to buy it
The Dell SE3223Q is a very new monitor, and probably its prices may come down in the future. If you are reading this post and it is around 300 dollars, be sure to compare its features to the: LG 32UN550-W and the: LG 27UP600, and check out which one is the best for you. 
However, at 370 dollars, it's definitively not a good deal, and the ones I mentioned above will do the job sometimes twice as better and even bear the benefit of being cheaper.
Of course, it does have some hidden good features like better-than-average viewing angles and materials, but those are all overshadowed by its downsides.
You may like