Conclusion
With the benchmark tests, we can conclude that the RX 580 is not one of your better graphics card options this year, as it's struggling to run some demanding recent games releases. However, if you don't mind playing at 30 FPS, this can be a decent card for you. Also, I don't recommend you to buy it NEW since its price is equal to a GTX 1660 Super, which is way more recommended. But, if you find a good deal for it USED, you can buy it certainly.
Pros
✓ Solid choice for 1080p

✓ Cheap used deals
Cons
✘ Not good for futureproof
✘ Too expensive currently
Every since a new generation arrives, there are these questions that pop up in the gamer's head, will my graphics card handle this? which graphics card is a good upgrade now?
The best way to know whether a graphics card will handle this generation or not is by testing its first games releases for this gen. If the graphics card is having a little trouble running current games smoothly, then it is likely to be in the end on its days since surely the games will become way more demanding than this.
Thinking on that, today, we decided to test the RX 580 with this sort of algorithm. We've chosen this card since it was one of the best and most affordable 1080p gaming graphics cards last year.
And in this review, we're going to check if it still having days of glory or it is its last breath. Follow below the RX 580 Review, with benchmark tests in current games, in order to see if it is still good in 2021. Shall we? Let's go then.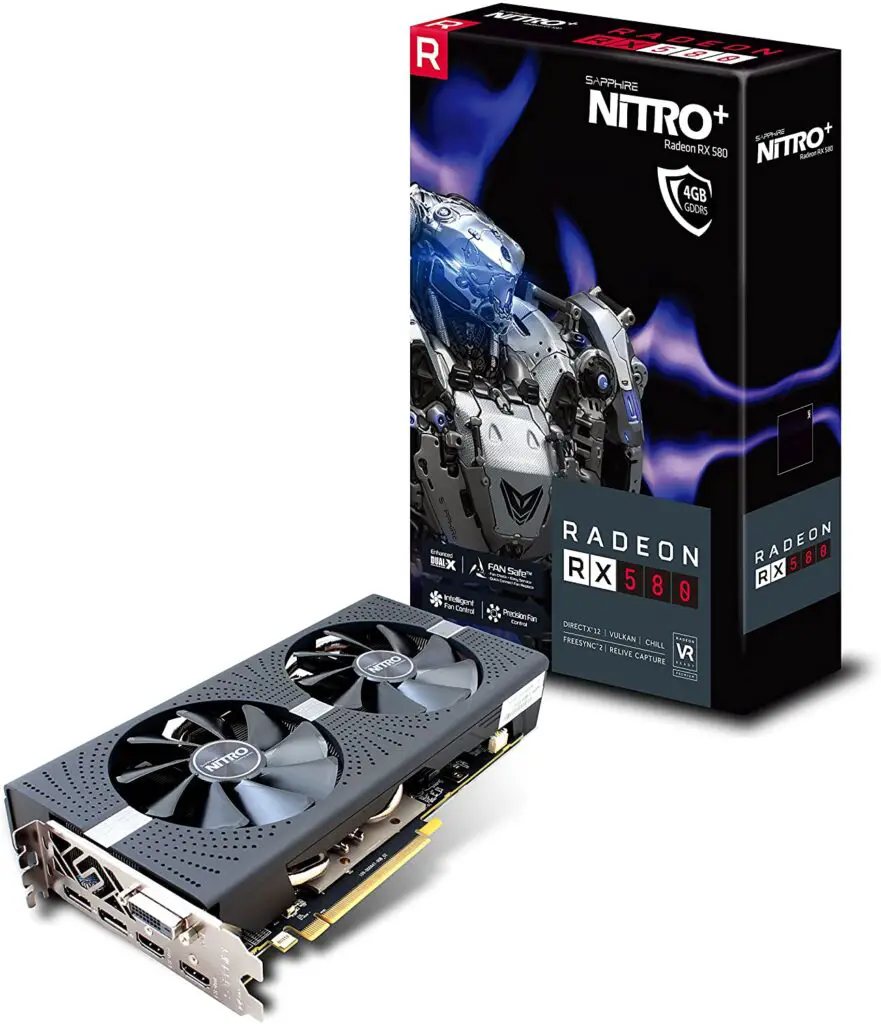 Design
As mentioned in the RX 580 vs. RX 570 article, the Sapphire Nitro version of the Rx 580 is, for me, the most stunning design of all models of this card. Its backplate with this black and withe draws really shows up in between other models. Below you can see some different designs for this card from different brands.
RX 580 vs. RX 480
AMD cards were typically used for mining, and the most chosen lines for this were the 500 and the 400. Unfortunately, the RX 580, along with the Rx 570, was one of the most commonly used in the 2017-2019 period.
The RX 480, on the other hand, was one of the first cards used for mine due to its power-value, and it was launched first than the RX 580 as well.
That's why you will consider this when purchasing the RX 480 in the used state, because it is likely to be used for mining even more than the RX 580, thus reducing its lifespan dramatically. With that in mind, we're going to check the differences in its specifications.
Prices
Note that you'll certainly find cheap used versions for the RX 480, but the new card prices are commonly equivalent. Below you can see the deals of both cards on amazon. However, bear in mind that this current $600 deals AVG is pretty similar to a GTX 1660 Super offer.
Technical comparison
Architecture
The RX 480 was launched on June 29, 2016, featuring the new back then Polaris 14 nm architecture (Polaris 10 XT). While the RX 580 was released as a refresh of the RX 480, featuring the second-gen of the Polaris architecture (Polaris 20 XTX), yet with 14 nanometers. With that, both have the same 5,700 million transistors.
TDP
Also, the RX 580 has 185 W of TDP, requiring a 1x 8-pin power connector and 550W of recommended Power supply, as the RX 480 consumes less energy having 150 W of TDP, and needing a 1x 6-pin power connector, as well as 500 W of recommended Power supply. However, notice here that the RX 480 is likely to be noisier, featuring 51dB ofmax fan noises.
Clock
Further, about the clock speed, we have a base clock of 1120 MHz for the RX 480 and 1257 MHz for the RX 580. As also, 1340 MHz is the max boost for the RX 580 and 1266 MHz for the RX 480. And both have 2304 Shading Units.
Memory
Memory-wise, both cards feature pretty much the same being: GDDR5, 256.0 GB/s of bandwidth, and 256 bit of Memory Bus. Last, note that both have their 4 and 8 Gb versions.
Which one is the best?
Seen all the features and technical differences of both, we can conclude now that the RX 580 has won this battle. Since the RX 480 is costing similar nowadays and delivering the same as the RX 580. Now without further ado, we'll check out the benchmark tests of this card vs. the RX 570.
Games benchmarks
Now, in order to see how this card will be running recent titles, we'll run benchmark tests with this card at 1080p which is recommended for this, and also 16 RAM Gb at 3600MHz, combined with the recently reviewed i5 10400F. Follow below.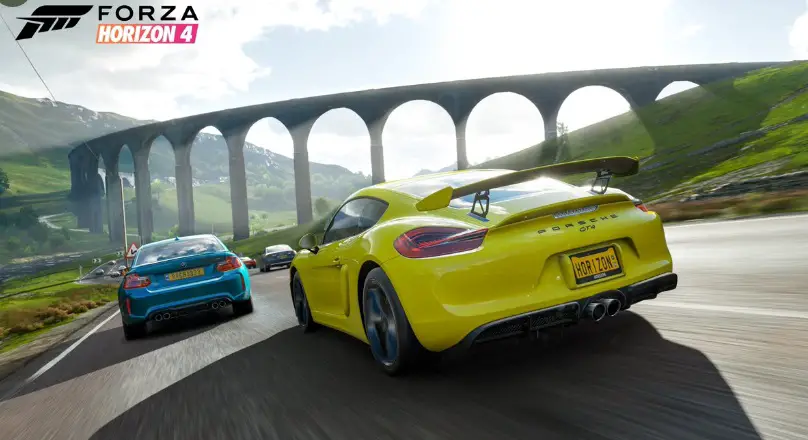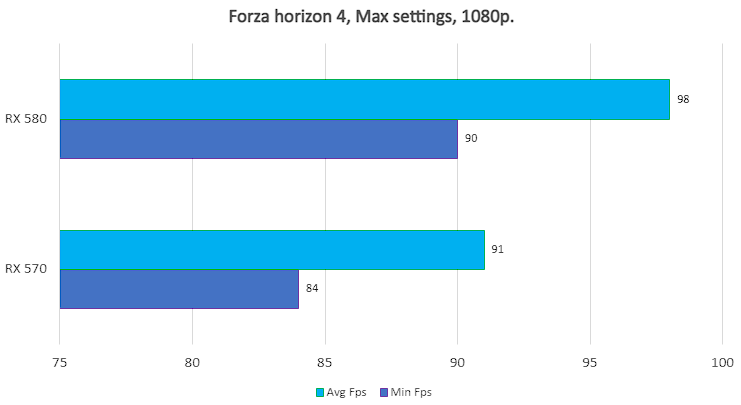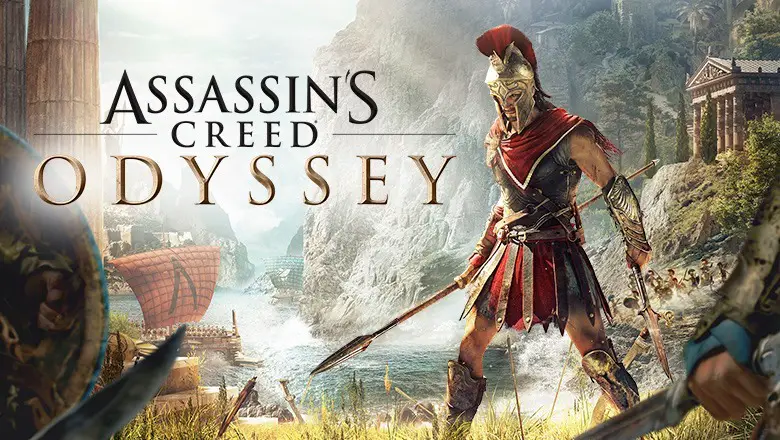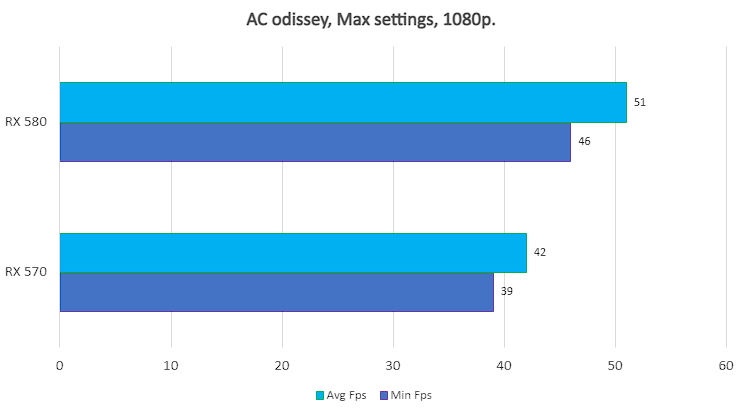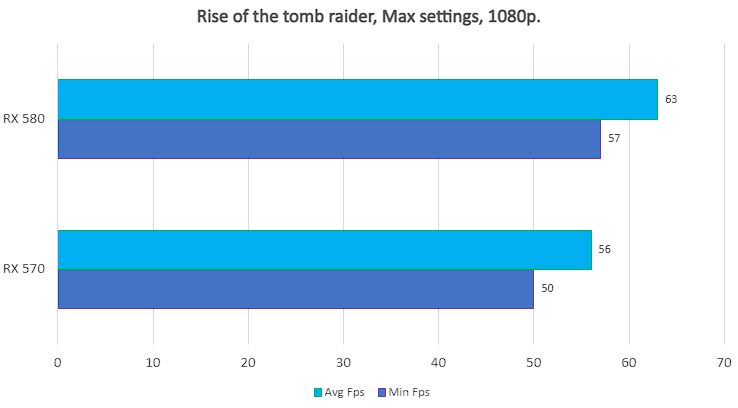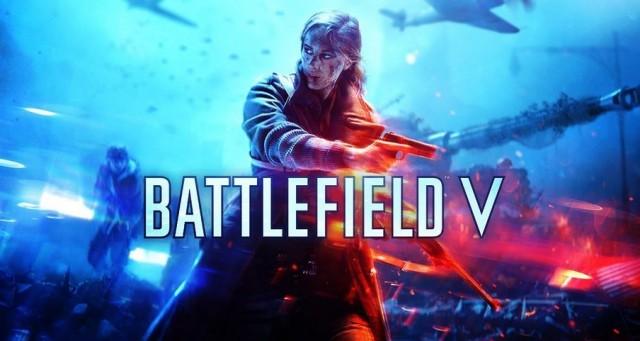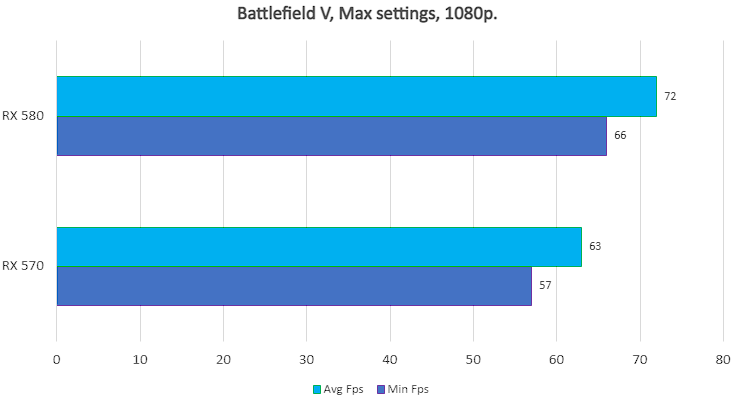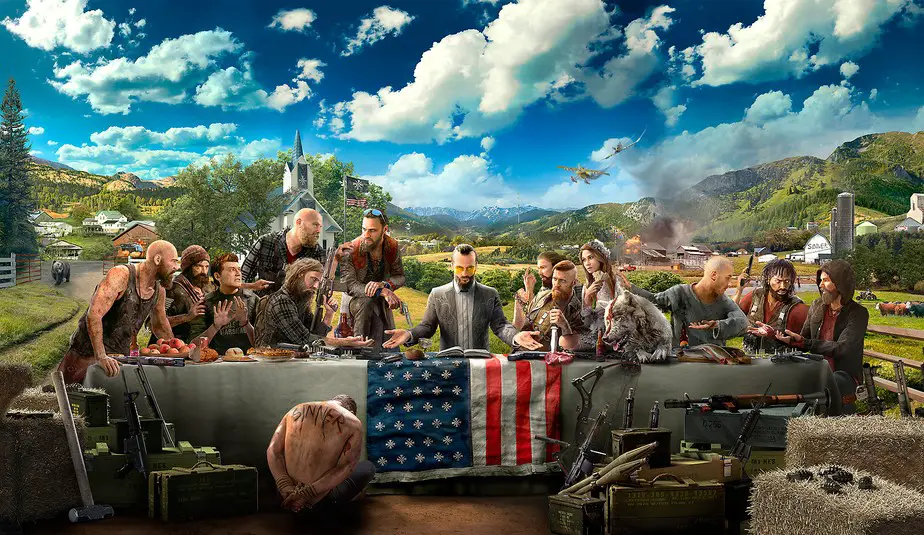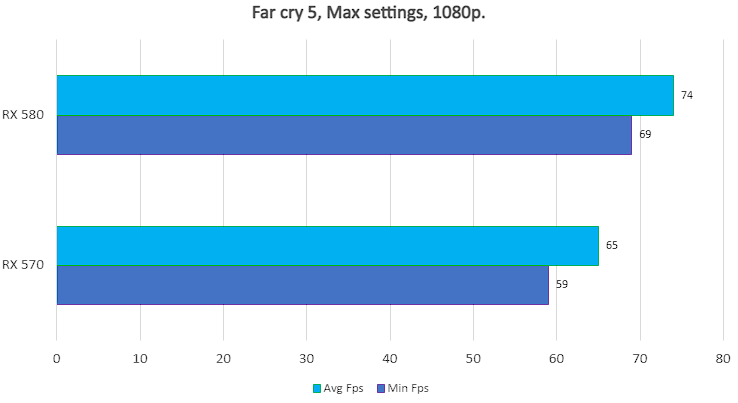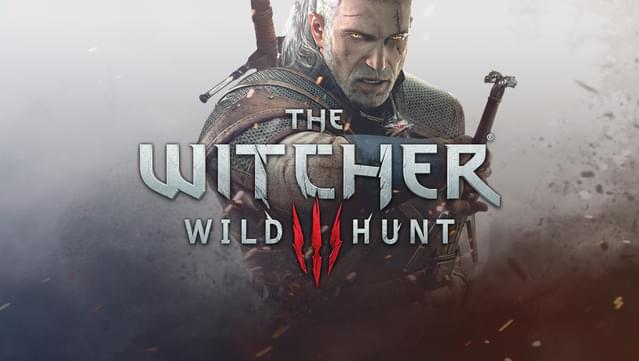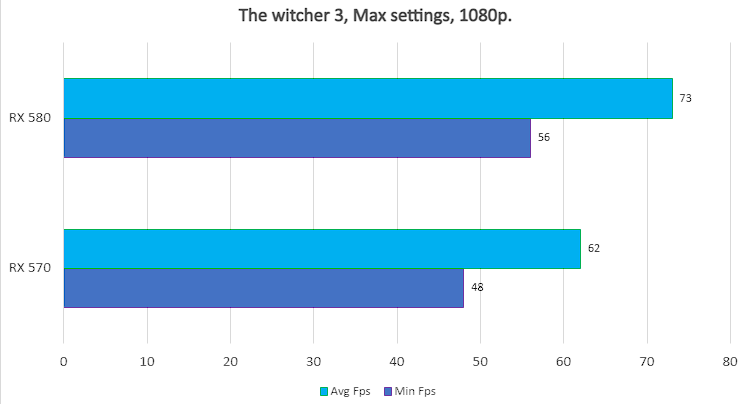 Final thoughts
When to buy it
If you find a good used deal for this board with cheap prices, the RX 580 is a great first card option. With that, you can use it as your spare graphics card and resale it later.
When not to
Do not buy this card in NEW condition due to the extremely high prices, if you want a new card I suggest you check out the GTX 1660 Super, which is way better in terms of performance and costs even lesser. Also, don't go with this card if you're the kind that wants every game above 60FPS since there are some new releases that even lowering the graphics quality, this card still can't handle the fixed 60 FPS.
You may like