To know which graphics card to choose is always essential. Depending on your choice, you may or may not have to buy another one sooner than expected. Indeed, some cards have real similar performance and price, and thus, it turns out to be a hard way for the consumer to choose one of those. But in today's review, I'm going to help those of you who want a low-end graphics card and have questions about which one to choose in 2021: RX 570 vs RX 580. To that, we'll do benchmark tests and price-performance comparisons to see which one is worthier getting in late-2020.
To begin, the Rx 570 is an improved version of Rx 470, as well as the Rx 580, is a better version than the Rx 480. However, what matters here is the price concerning the performance of both. Both have two versions of memory, 4Gb, and 8Gb. Currently, it is advisable to afford the 8Gb version since games are way more demanding memory-wise.
Design
The Sapphire Nitro version of the Rx 580 is one of my favorite designs in cards. This version is covered in black and white patterns that make it a stunning card to have in your build. Also, the Rx 570 has some beautiful versions as well, like the ASUS ROG Strix version. Check now both card designs from different brands.
Again, they are low-end graphics cards; that is, you won't get high frame rates from both if you decide to set the graphics settings maxed out. However, you can still play most recent games at nice frame rates using these, at least if you play in 1080p. That said, let's head now to the technical specifications and right next, the price comparison.
Technical specifications
| | | |
| --- | --- | --- |
| | Radeon RX 570 | RX 580 |
| Base Frequency | 1168 MHz | 1257 MHz |
| Boost Frequency | Up to 1244 MHz | Up to 1340 MHz |
| Compute Units | 32 | 36 |
| Peak Texture Fill-Rate | Up to 39.808 GP/s | Up to 42.88 GP/s |
| Texture Units | 128 | 144 |
| Stream Processors | 2048 | 2304 |
| ROPs | 32 | 32 |
| Typical Board Power | 150 W | 185 W |
| Minimum PSU Recommendation | 450 W | 500 W |
| Launch Date | 4/18/2017 | 4/18/2017 |
The major difference here is the power consumption of the Rx 580. It is slightly higher than the Rx 570; therefore, you will want to have at least a 500W power supply to use with this card.
Also, there is a slight improvement in base and boost frequency, increasing FPS a little. Now, proceeding with the price comparison, we'll see the price gap between RX 570 and RX 580.
Prices
Basically, there is a $15 AVG difference between both cards, which we'll see now if it is worth it to save some money and spend it on the RX 580.
Benchmark tests
Now, going straight to the point, we'll see how these cards will perform in some 1080p recent games. Follow below.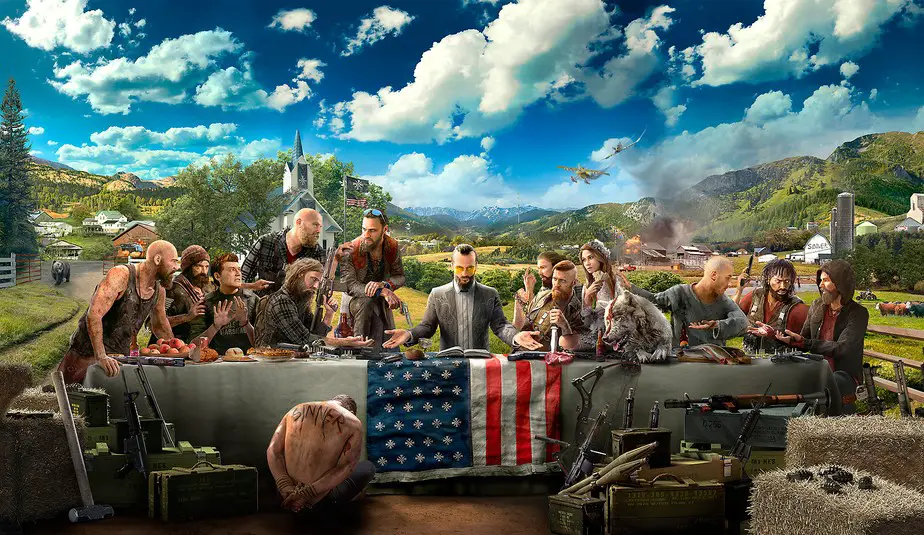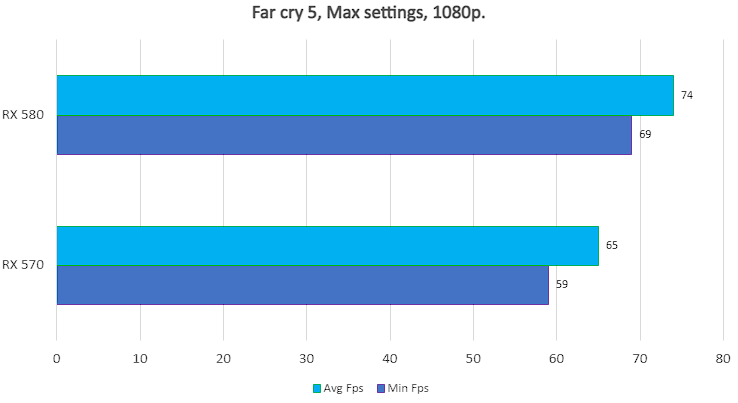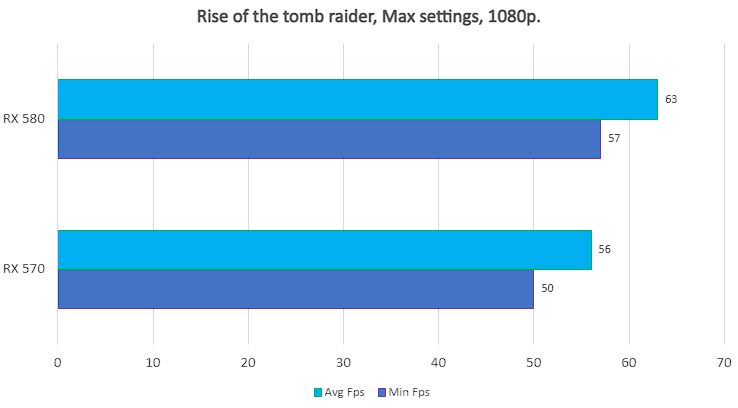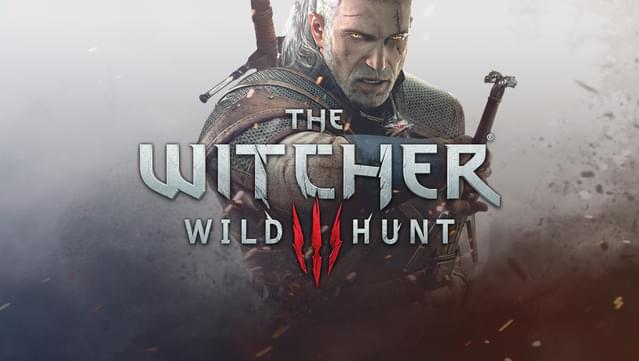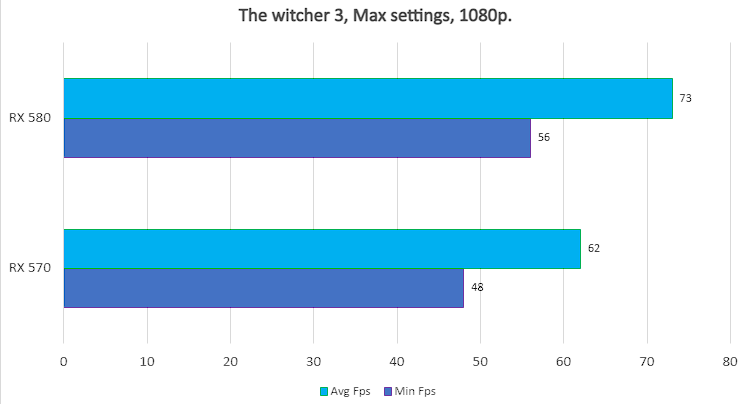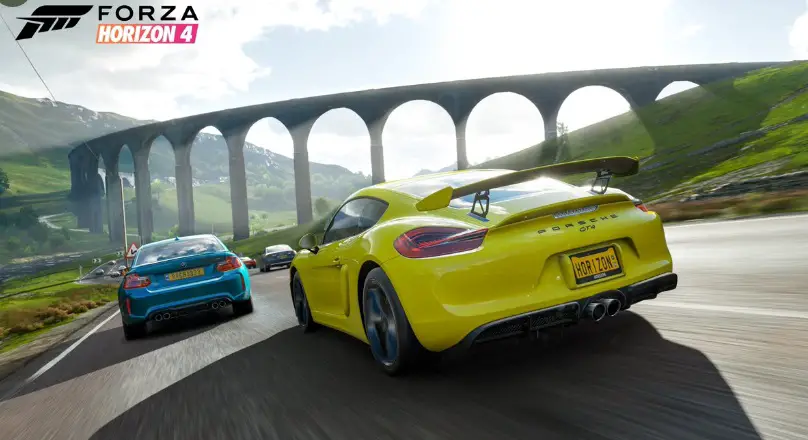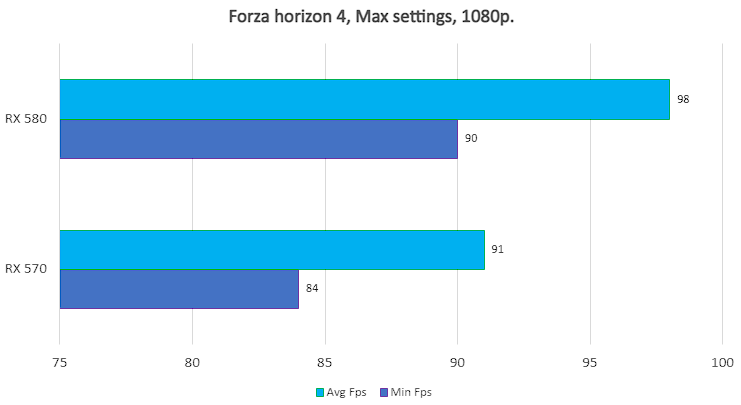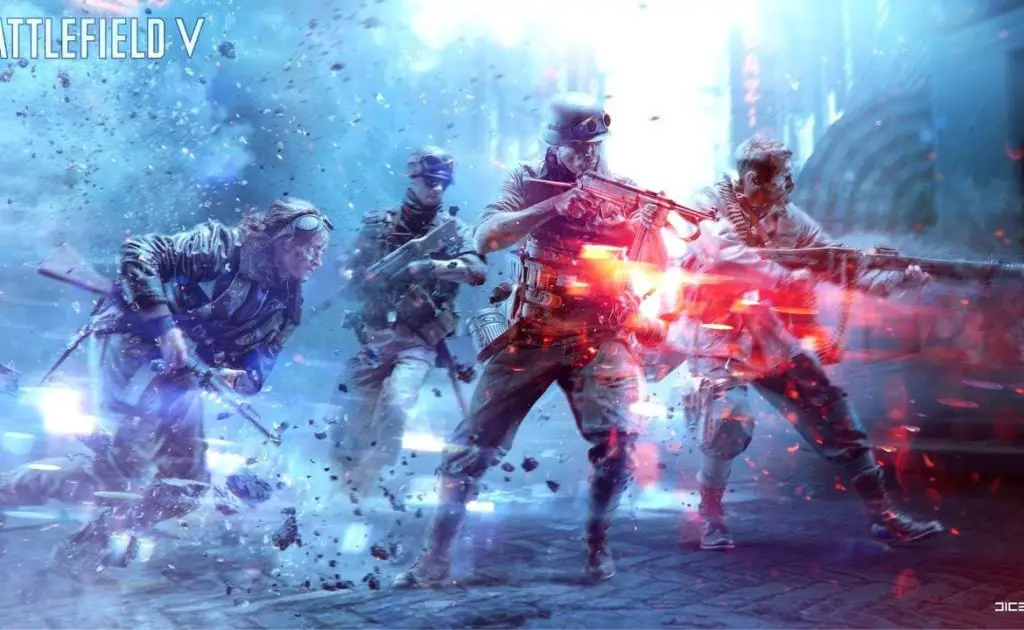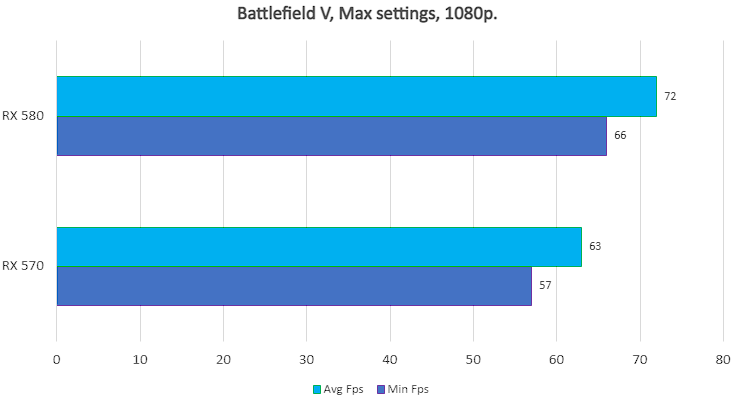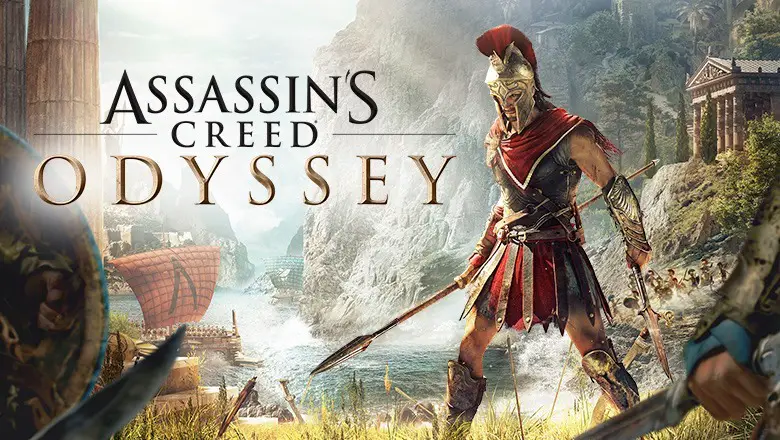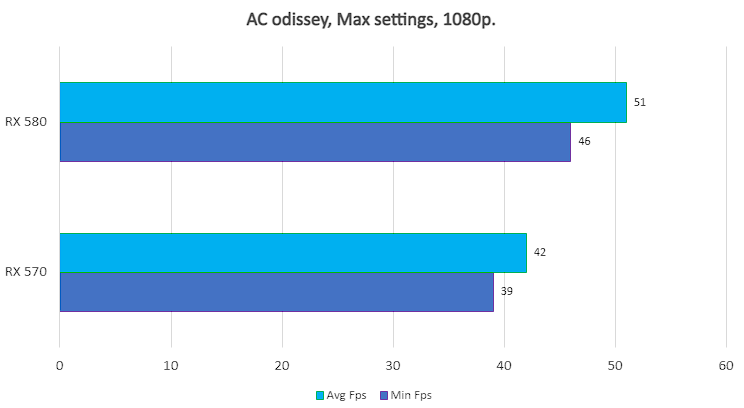 Conclusion
Summing things up, we saw that, in some games, the Rx 570 struggles to keep above 60 FPS, and sometimes it falls below the sixties. However, the Rx 580 can keep easily above it. We have plus 8 FPS for the Rx 580 on average, so now it is up to you to decide if it is worth it or not to spend a little more on the Rx 580.
You would be paying to keep the FPS above 60 FPS in some 1080p games with maxed out graphics settings. As an advice, I would go with the Rx 580 since even with lowered graphics, you can delight more these 8 plus FPS if you have a 75hz monitor or above. Follow below some Rx 570 and Rx 580 deals.
RX 570 and RX 580 Deals
You may like