Have you ever asked yourself, what is the best gaming mouse of late-2020? Renowned as the most famed gaming eSports mouse, the Razer DeathAdder Elite receives the title of the best gaming mouse of 2020 so far. And in this article, I'm going to show you why it is the best and when you should afford it and when not, since it is an indeed gaming dedicated mouse. That said, follow below the Razer Deathadder Elite review.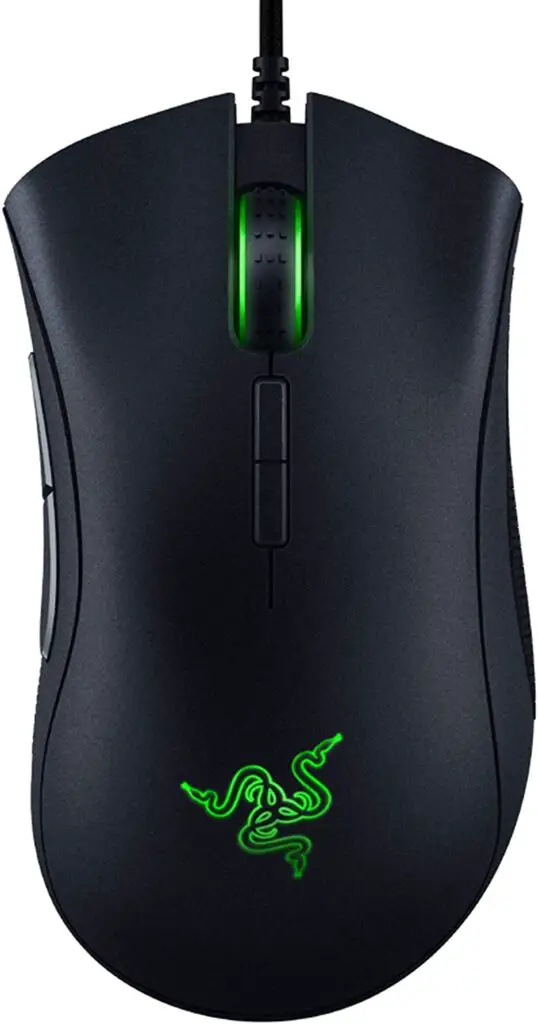 Design
This mouse features a surprisingly light and simple design. Indeed it has the pattern of Razer; there is not much to say here. It has the Razer logo on the mouse bottom, with a non-abrasive black finish. About RGB lights, you can switch between the LEDs color via software; however, you cannot disable the RGB lights, so if you are the type who don't like RGB lights on a mouse, this one is not for you.
About dimensions, the Razer Deathadder Elite features  5 x 2.76 x 1.73 inches and weighs 3.7 ounces (105g). Speaking of which, this mouse has no weight adjustment making it unavailable to meet the needs of some buyer's preferences.
However, it is pretty light; thus, the gaming users won't feel uncomfortable with it. That said, this mouse fits in all grips unless you have a small hand with a fingertip or claw grip, then this may not suit you very well.
Summing things up, the Razer Deathadder Elite has a simple and light design that may please most of its users.
Features
Sensor
Here we can see the real showpiece of this mouse. The PMW 3389 was designed by Pixart, working in conjunction with Logitech and some firmware tweaks by Razer. During use, you feel it extremely precise with no lag or jitter. It is incredible how you have the feeling this mouse has a high-end sensor just by using it in a matter of seconds. It is, if not the best, one of the best sensors of all mice industry.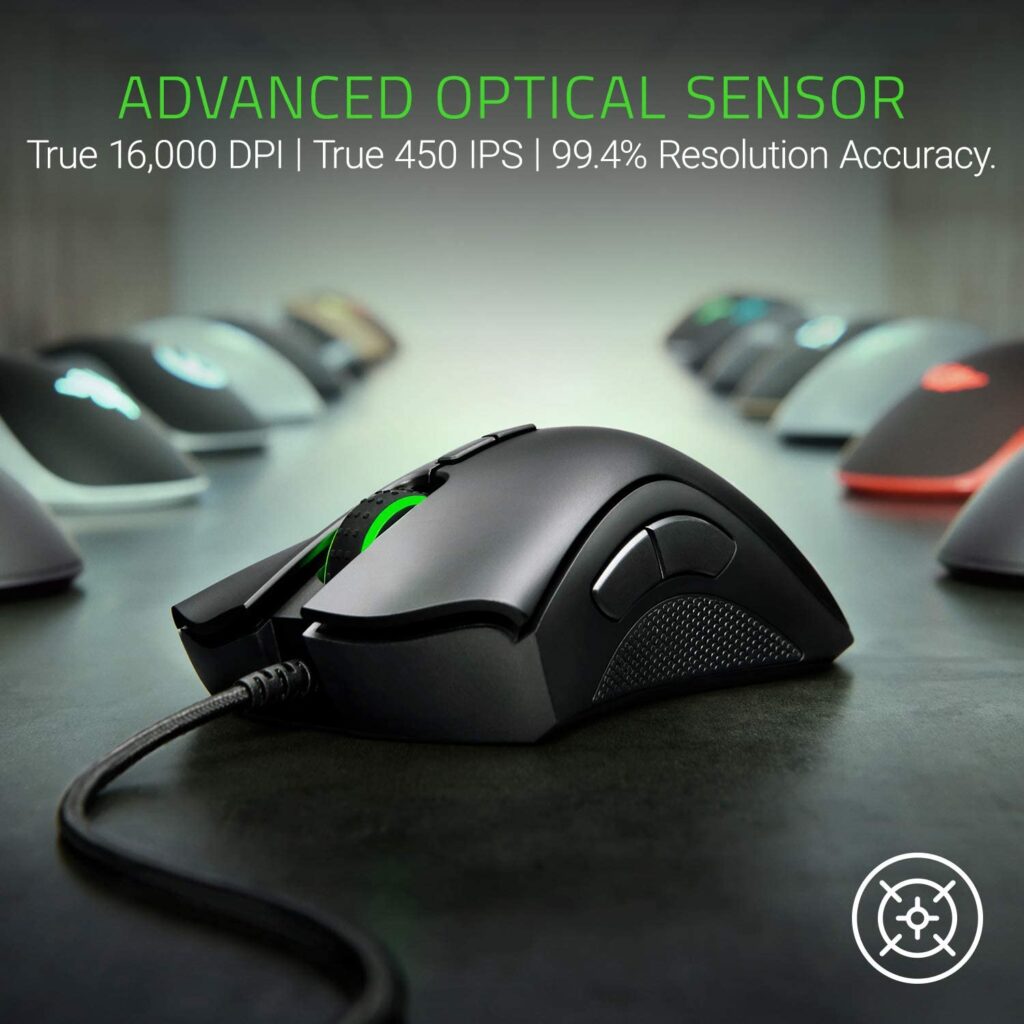 DPI
This mouse can go up to 16000DPI with a 5G optical sensor, combined with true 450IPS and 99.4% resolution accuracy. Also, there is a downside to the wire of this mouse. When using it, you can realize that the wire is not flexible at all, therefore, making the gliding across the mousepad a little imprecise and uncomfortable.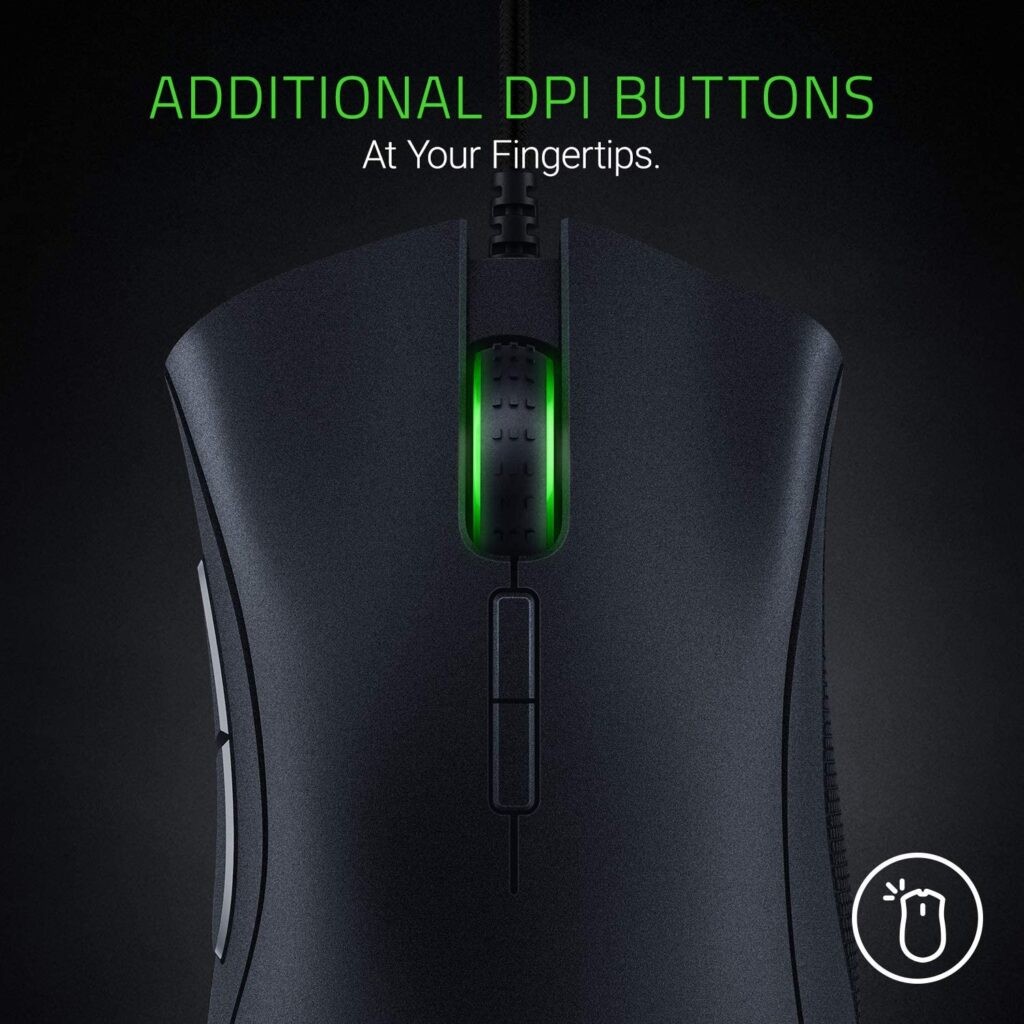 However, unfortunately, this is a usual issue found in the wired mouse; if you don't want this, you should go with a wireless mouse. I'd recommend you check this one out: Logitech g502 Lightspeed Review.
Switches
The switches of this mouse promise over 50 million clicks, and you can notice when you click on it that it has not a poor quality switch. Also, it is pretty unnoisy. The Razer Deathadder Elite has four programmable via software buttons. You can check the software here: Software.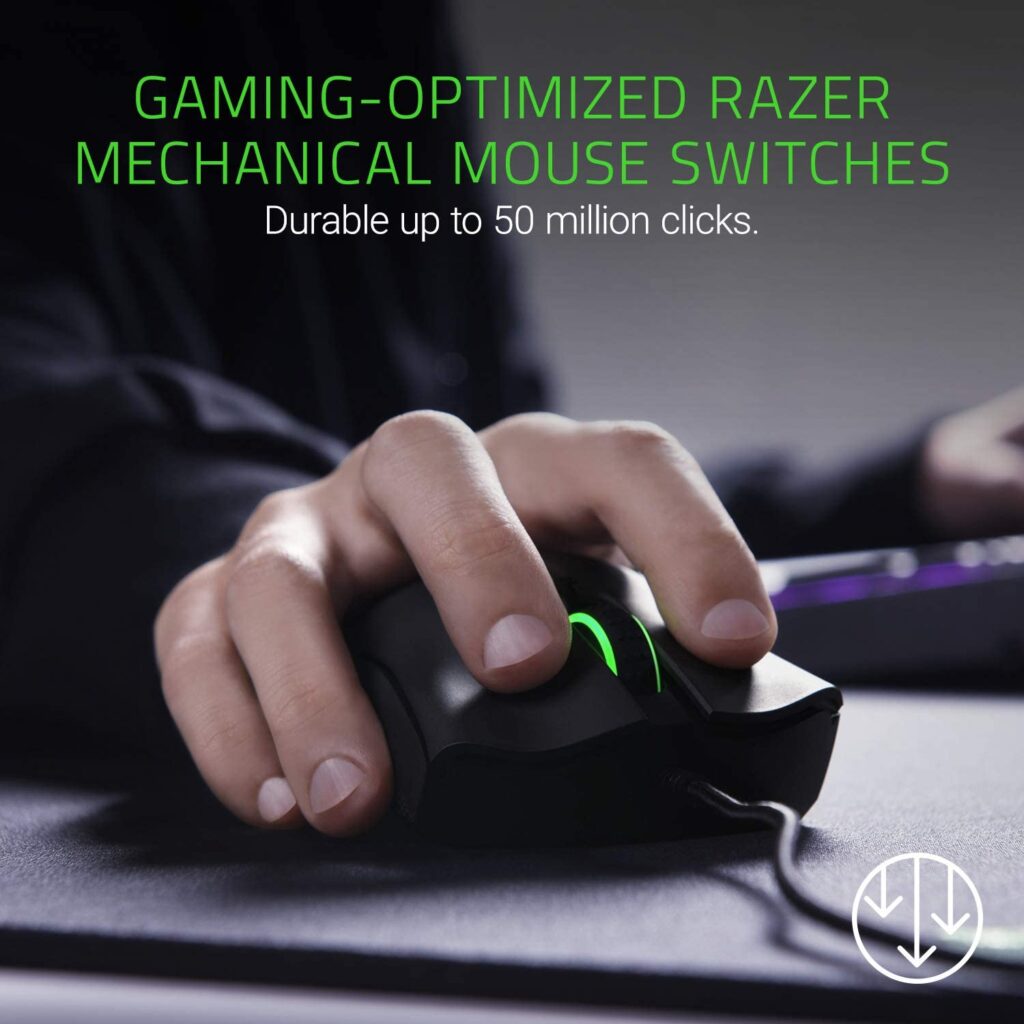 Conclusion
The Razer Deathadder Elite is a little bit of a niche mouse. Its price may not be very affordable for some. However, if you want to play in a competitive scenario, you should try this mouse out. The accuracy of this is completely insane, and you won't want to use any other mouse when you first try it out. So, again, if you need a more casual mouse, you can check this one: Redragon m711 cobra Review. Now, follow below the Razer Deathadder Elite deals.
Razer DeathAdder Elite Amazon deals
You may like