THE CREATIVE DAW.
ACID Pro 10
A complete and quality mouse is indispensable for those looking to enter competitive gaming scenarios today and do well. However, a quality mouse usually results in steep prices. But there are always exceptions, such as the Redragon m711 cobra, a mouse with excellent price-performance up to $20. Check out the review of this mouse below, with performance tests and price references.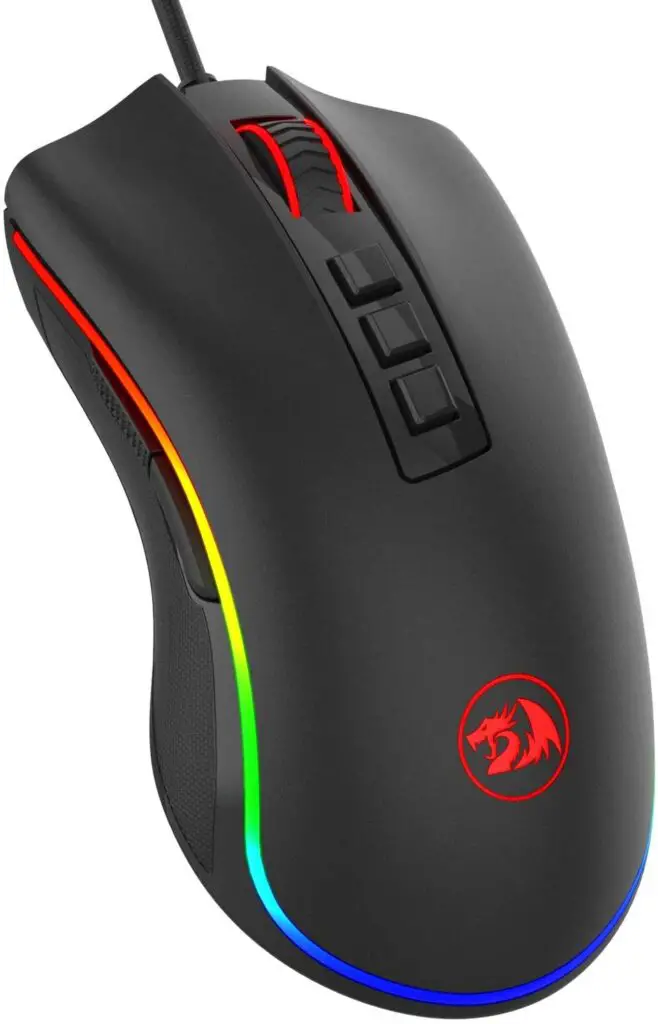 Technical specifications
First, we will take a look at the technical specifications; then we will proceed with the tests:
| | |
| --- | --- |
| Size | 5.0 x 2.6 x 1.6 |
| USB length | 1.8M |
| Buttons | 9 |
| Poling rate | Up to 1000Hz |
| Dpi | Up to 10000 via software |
Design
Color and material: It has its primary color in matte black, entirely built-in abs plastic; it has no rubberized part. It also has very stunning programmable RGBs, in up to 16.8 million colors. In case you don't like something very flashy, the RGBs of this mouse can be turned off via software.
Comfort:

It may be a small mouse for some, depending on the size of your hand. Even so, it is still comfortable for all types of grips. Further, it also has plastic grips with relief on the sides to keep the mouse firmly in hand during use. This feature is truly necessary for you who use the mouse for a long time, and it may end up slipping from the hand if there were no such grips.
Recommended hand size:

I can easily say that this mouse fits in large hands, my hand is relatively large, and even so, I could not notice any difficulties during use. It is important to note that this mouse, although it seems to be quite an ambidextrous mouse, it is not, being suitable only for right-handed.
Features
DPI and Sensor:

The sensor used in this mouse is a PMW 3325, a sensor generally found in high-quality up to $80 mice. In the tests below, we will see more about this sensor. Besides, the Redragon cobra m711 has an adjustable DPI from 100 to 10000, allowing you a diversity of use. Whether for gaming either for everyday activities.
Buttons:

With its Omron switches, this mouse has relatively low noise, not bothering much during use. It also has 7 programable buttons via software, 2 of them on the left part of the mouse, three on the top below the scroll, and the 3 common ones.
Benchmark tests: Tests on the Redragon website itself highlighted the great performance of the PMW3325 sensor. This mouse reached a 2ms result set for polling a maximum of 500 and could go up to 1000 via Redragon software. Test your mouse on the Redragon website: https://www.redragon.com.br/pollingrate.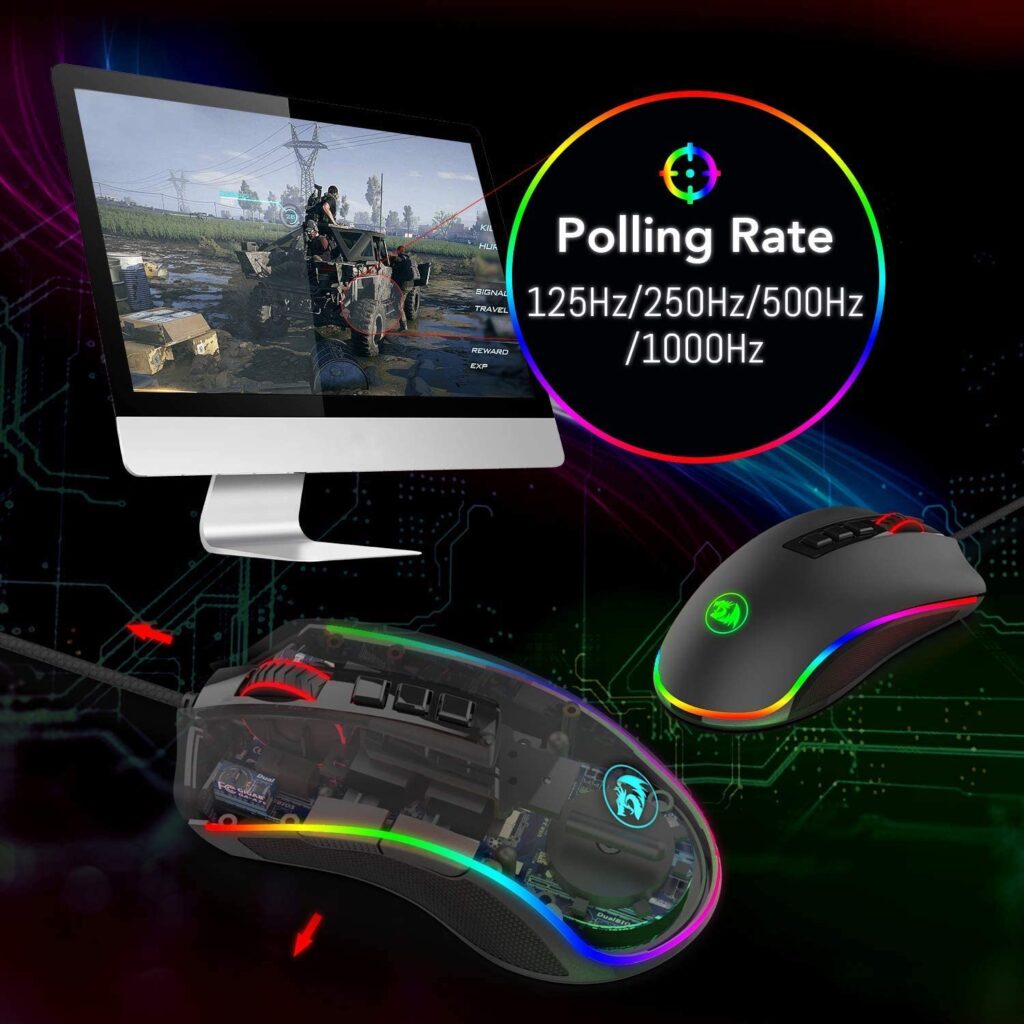 Grammarly's Free Grammar Checker.
Correct all grammar errors and check for plagiarism – instant and free!
Conclusion
The Redragon cobra m711 is an impressively cheap mouse compared to the performance delivered. This mouse is very versatile, recommended for both those looking for something for competitive games as for those looking for something to use daily with quality and comfort. The type of grip recommended would be fingertip and cover since the claw one may be a little uncomfortable according to the size of your hand. If you are interested in this mouse, I'd recommend checking out the prices through the affiliate links below:
Acronis Backup for Windows PCs