Conclusion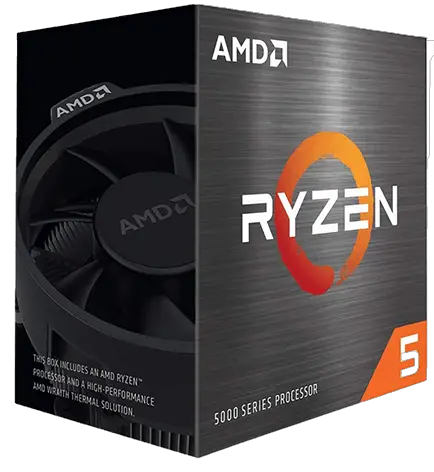 Indeed, the Ryzen 5 5600X is by far the most powerful 6 cores and 12 threads gaming dedicated processor. It was also able to beat the intel i7 10700KF in the cinebench r20 single-core benchmark. However, both presented almost the same results in terms of game benchmarks. In other terms, before you choose one, you must first check out the price offers for both of them in order to choose the cheapest. If you find the i7 10700K even cheaper than the Ryzen 5 5600X, the 10700K is obviously the best option since it has 8 cores and 16 threads.
Pros
✓ Zen 3 architeture
✓ Budget gaming CPU
✓ 7 nm
✓ 65W
Cons
✘ Cooler can't handle overclock
✘ 6 cores and 12 threads currently costing similar to the i7 10700K.
Ryzen's latest 5000 series is finally here. With the brand new Zen 3 architecture coming in, kicking the door with its high IPC and low lithography CPUs, probably now, the Intel will eventually wake up and start producing 7 nm CPUs as well. If they don't, the Ryzen is likely to be a step up ahead this year.
The only ones who win this struggle are the customers. So be aware of the offers that this year, 2021, promises in terms of processor prices. And today, we agreed to review the 5000-line entrance processor, the Ryzen 5 5600X, with similar performance compared to the i7 10700K and similar costs. We're going to see if it is really worth it, concerning price, performance, future proof and other things. Follow below.
Features
Cores and Threads
Featuring 6 cores and 12 threads, this processor gives us a little tip that it is probably going to be straight to gaming CPU since processors, at least currently, don't need a high number of cores and threads in order to improve the FPS ratio. This number was kept from its predecessor, the Ryzen 5 3600, which was one of the best gaming budget Ryzen CPU last year.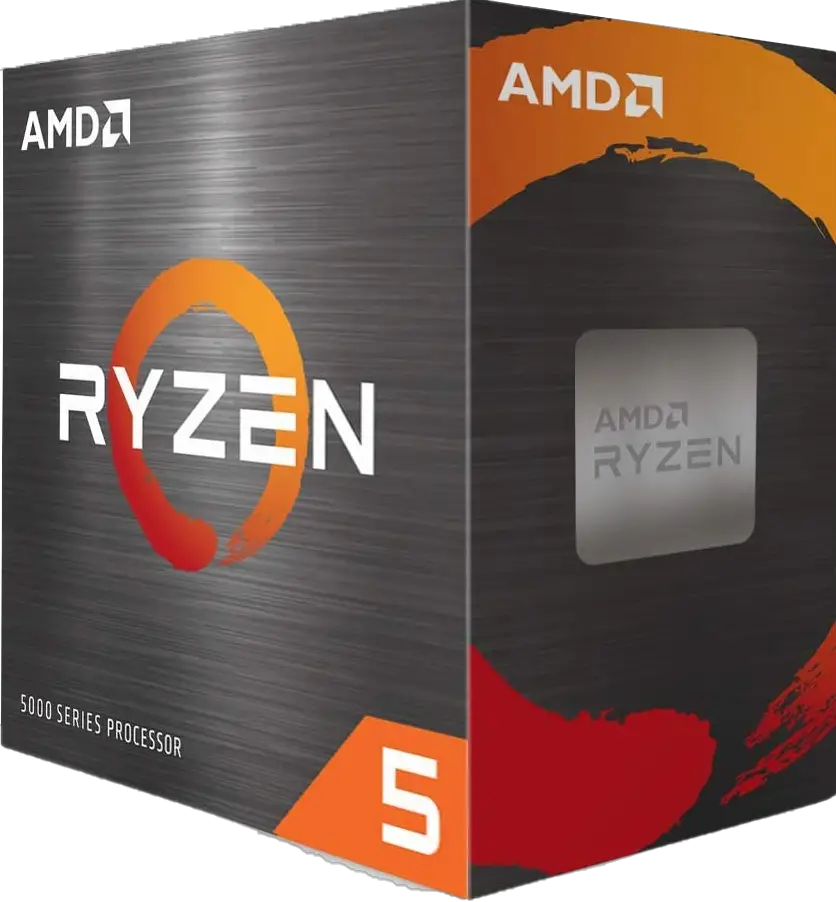 Also, sadly, upgrades from 6 to 8 cores typically raise the final prices as well. Finally, if you want a Livestream processor at this price point, you can look for other choices, such as the Intel i7 10700KF, as you are likely to need more cores and threads for multitasking.
Processor speed
Although we don't have the official numbers, this processor surely has a higher IPC than its predecessor. By the way, this processor has 3.7GHz of a base clock available to reach out to 4.6Ghz when overclocking, coming from 4.5 GHz of the max boost of the 3600.
This is not the biggest upgrade, but with a higher IPC, the Ryzen 5 5600X processor is likely to be able to achieve more FPS than the previous line. We're going to check this further in the Games benchmarks section.
That said, we're heading now to the recommended motherboards for this processor.
Recommended boards
If you're planning to afford this processor, you'll get plenty of cheap motherboard options since this one is compatible with the AM4 socket. The advisable model will be determined by your plans with this combination. Will you want to hard overclock it? If you do, you have budget options like the ASRock B550M Steel Legend, around $140 with an enlarged heatsink cooling system.
You can also get one with the X570 chipset if you want a more future-proofed option. However, it is not recommended to use this processor with a low-end motherboard due to its cooling system and future upgrade.
Cooler
The Ryzen 5 5600X comes with a bundled cooler, the same as its predecessor, the Wraith stealth. This is an ok cooler, but with the TDP that the Ryzen 5600X processor has, there's no need for a very tough cooling system, neither a water cooler.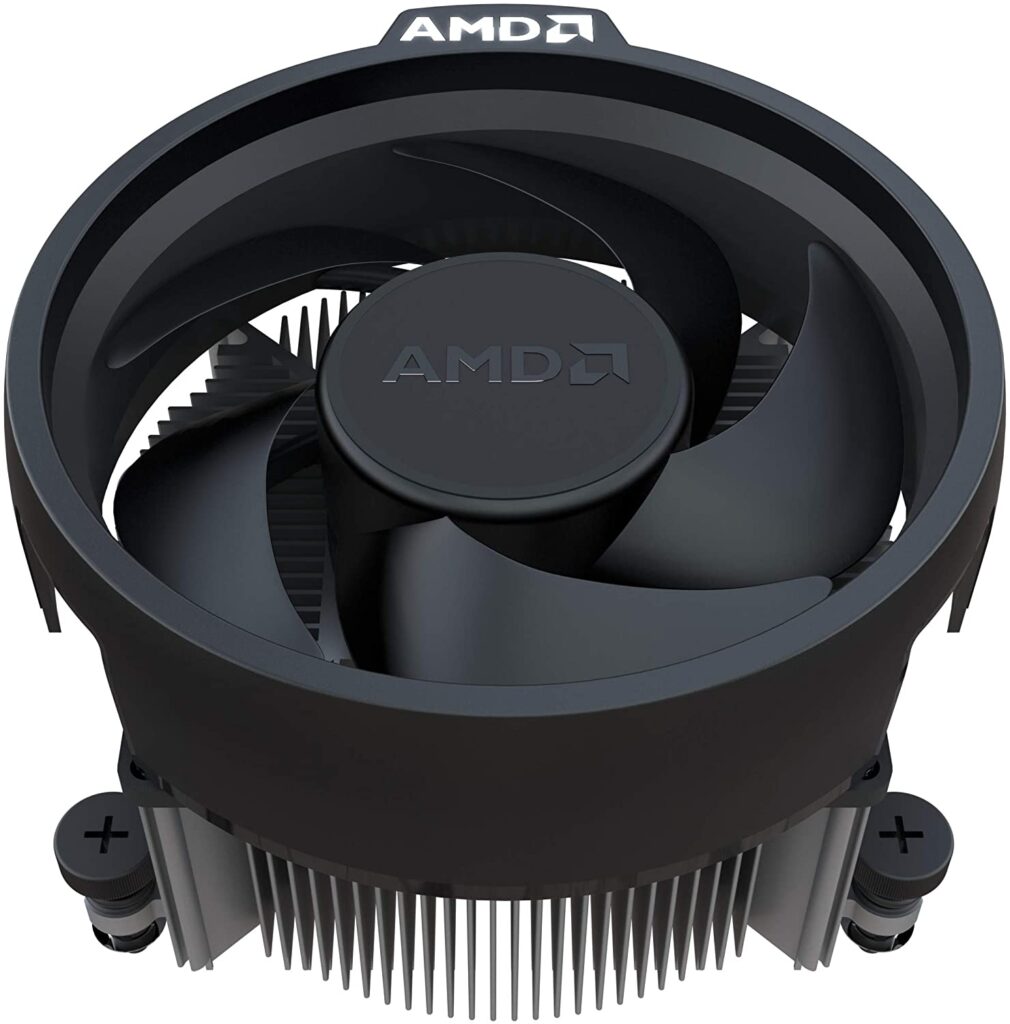 During the rendering tests, using this cooler without overclocking, the Ryzen 5600X was able to achieve a maximum temperature of 79 degrees, which is a plus for AMD, since, as can be seen in the i7 10700KF Review, this processor was able to achieve alarming 90 degrees. That said, let's talk about TDP and overclock.
TDP and Overclock
One of the reasons why this processor presented cooler temperatures than the i7 10700KF was due to its TDP. Featuring 65W of TDP, this processor eliminates unnecessary energy wastage; consequently, thus reducing the processor temperature.
However, during overclock, we noticed that the processor was running just in the 4.1 GHz range, then when we went to check out the temperatures, it was about 83 degrees, which was reducing the overall processor performance.
That said, bear in mind that if you want just to play games with this processor, you can use this cooler without fear. However, if you want to overclock it using this cooler, you're losing efficiency.
Lithography
Even with the previous Zen 2 architecture, the Ryzen was able to keep most part of its mid-end processors running at 7nm. And probably now the intel is going to have to open their eyes since this new zen 3 architecture may avail way better lower nanometer presets. And we're going to see if this is true now in the benchmark tests.
Benchmarks
This processor will run games and rendering tests, with the RTX 3080 and 16Gb RAM running at 3600Mhz using the Gigabyte B550 AORUS Elite V2 motherboard, and all games in 1080p in order to extract the full performance from the processor. Both rendering tests, as the Games tests, will run over without overclock.
Render tests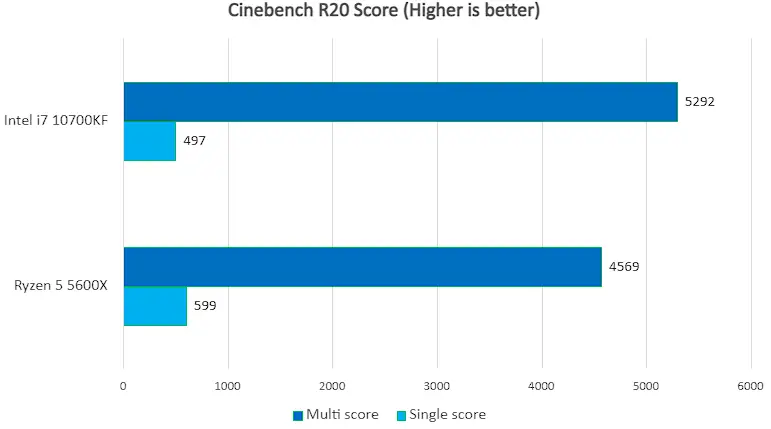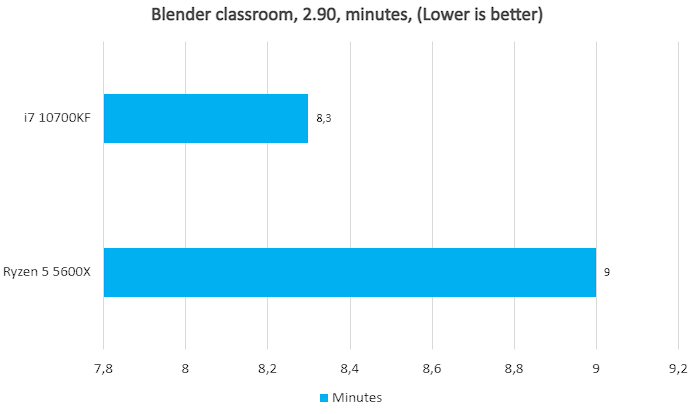 Games benchmarks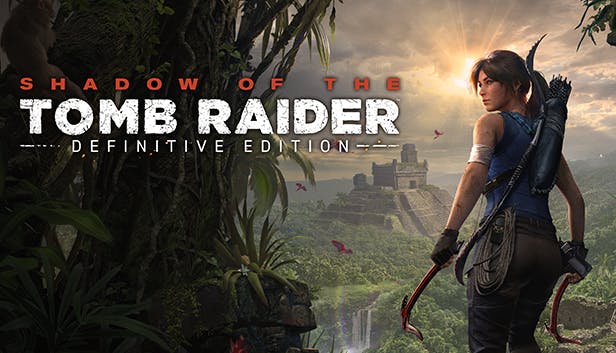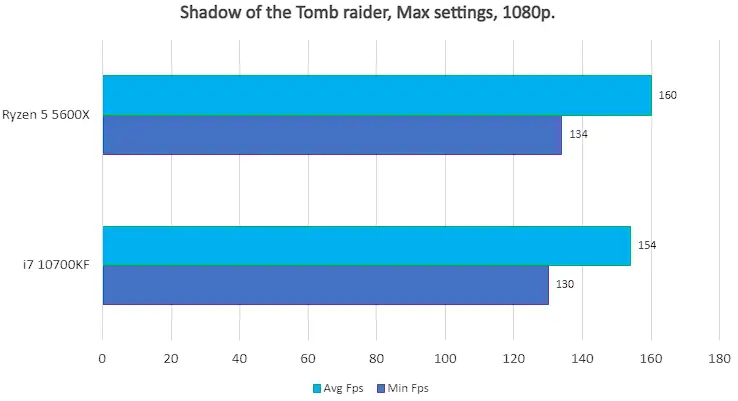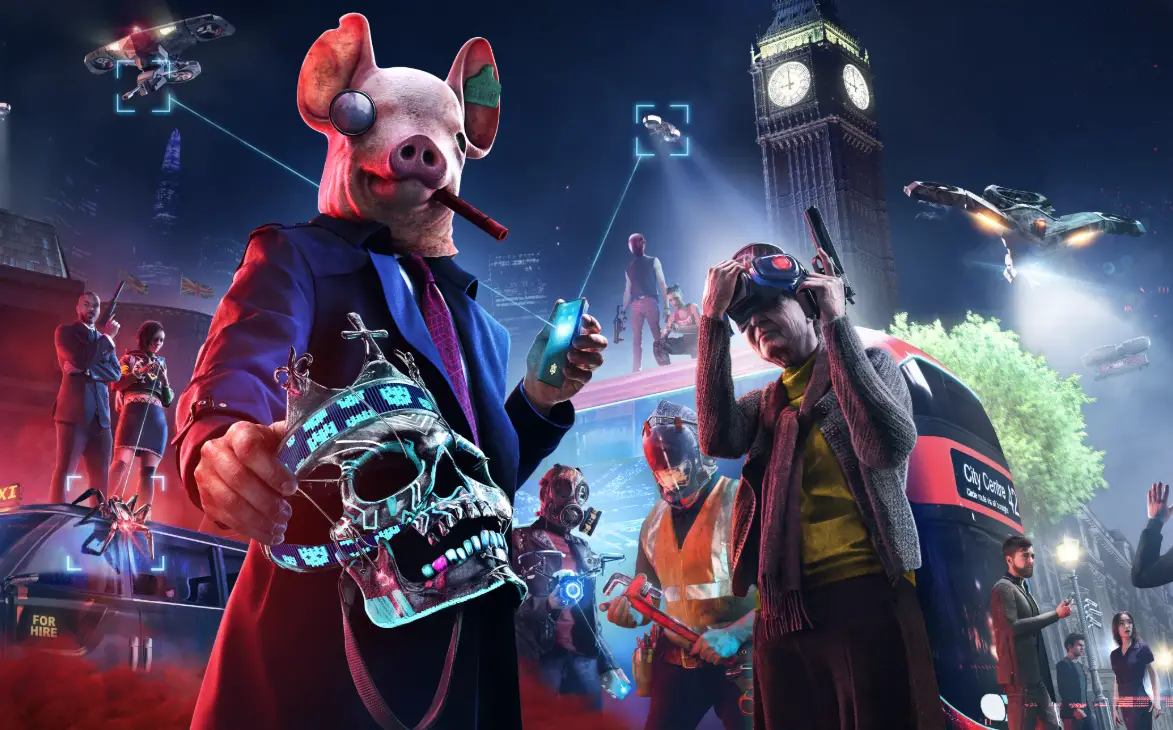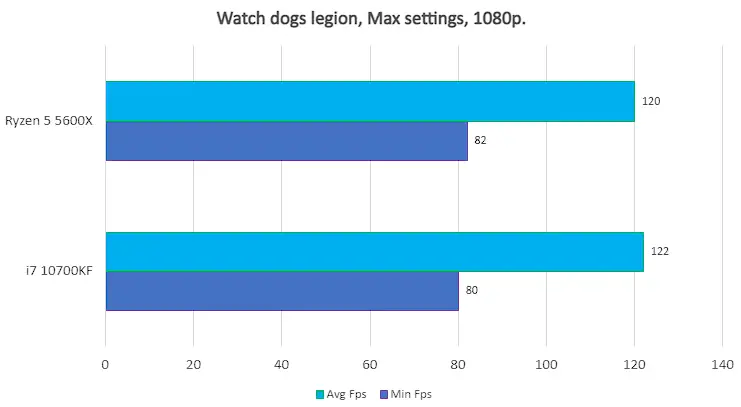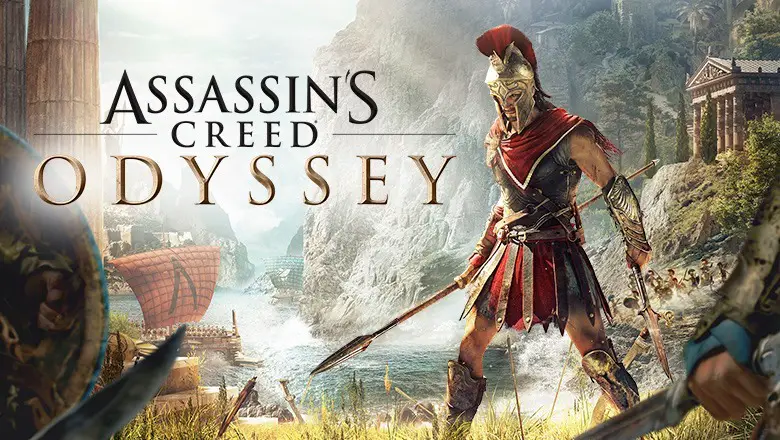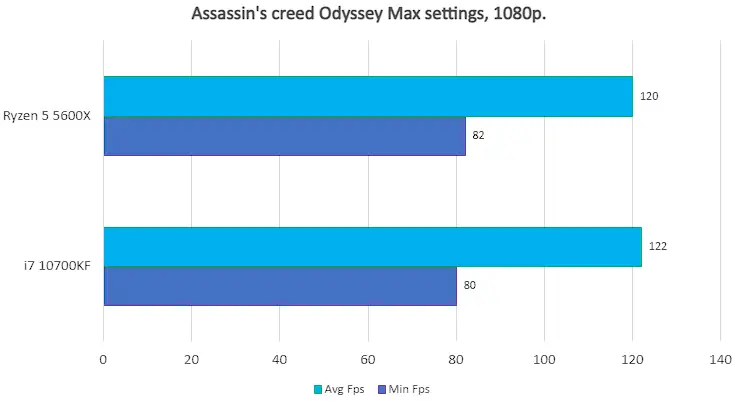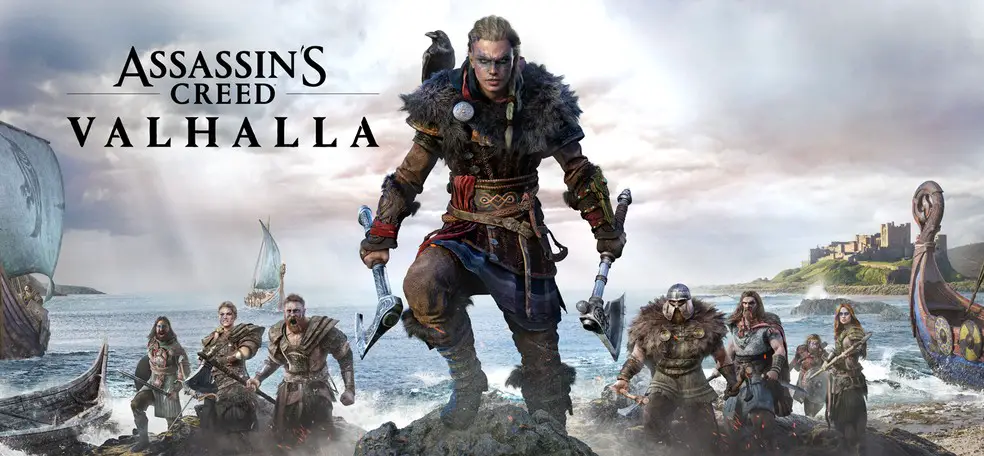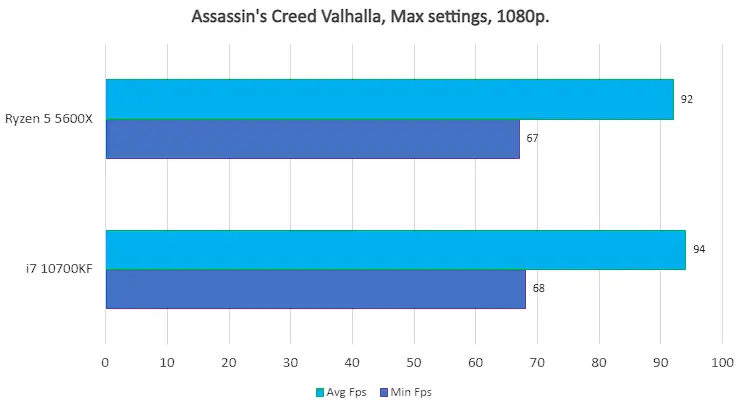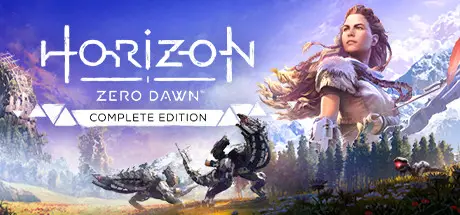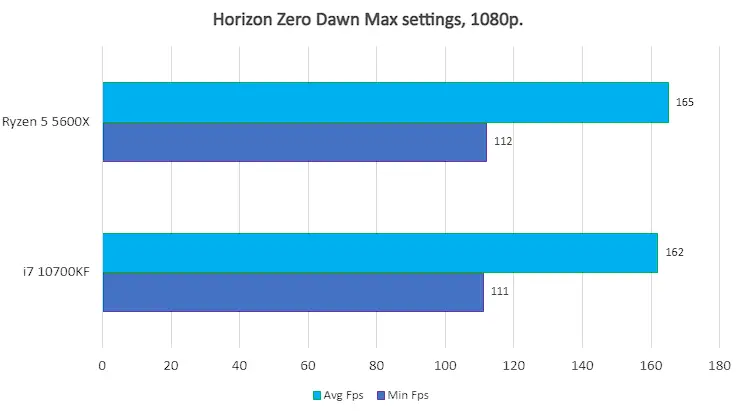 Final thoughts
When to buy it
If you want a budget 6/12 CPU option for gaming dedicated or even for live streams, the Ryzen 5 5600X is your best choice. However, if you're planning to stream with this processor, you won't be able to use excessively simultaneous programs.
When not to
However, if you find a deal that the i7 10700K is cheaper than the Ryzen 5600X, you should go with the i7 because it has more cores and threads as also a similar performance. Also, If you will work with video rendering this is not your best choice; in this case, you may find a good 8/16 CPU like even the i7 10700KF or the Ryzen 7 3700X.
You may like