Recently, Am4 revealed the new 4000 generation processors that will be launched at the end of the year. But, It wouldn't be supported on B450 / X470 boards. However, with the disagreement of the fans, they decided to go back. Thus making available the new generation on this old motherboard models.
With that, many people still think about buying B450 / X470 boards due to its not very high price currently, and the future support for the new Ryzen CPU generation.
Due to that, the ASUS ROG Strix B450-F Gaming motherboard has become one of the best options for you thinking about upgrading your Cpu in the future. Without having to invest in another motherboard.
Check below the review of this board with its positive and negative points.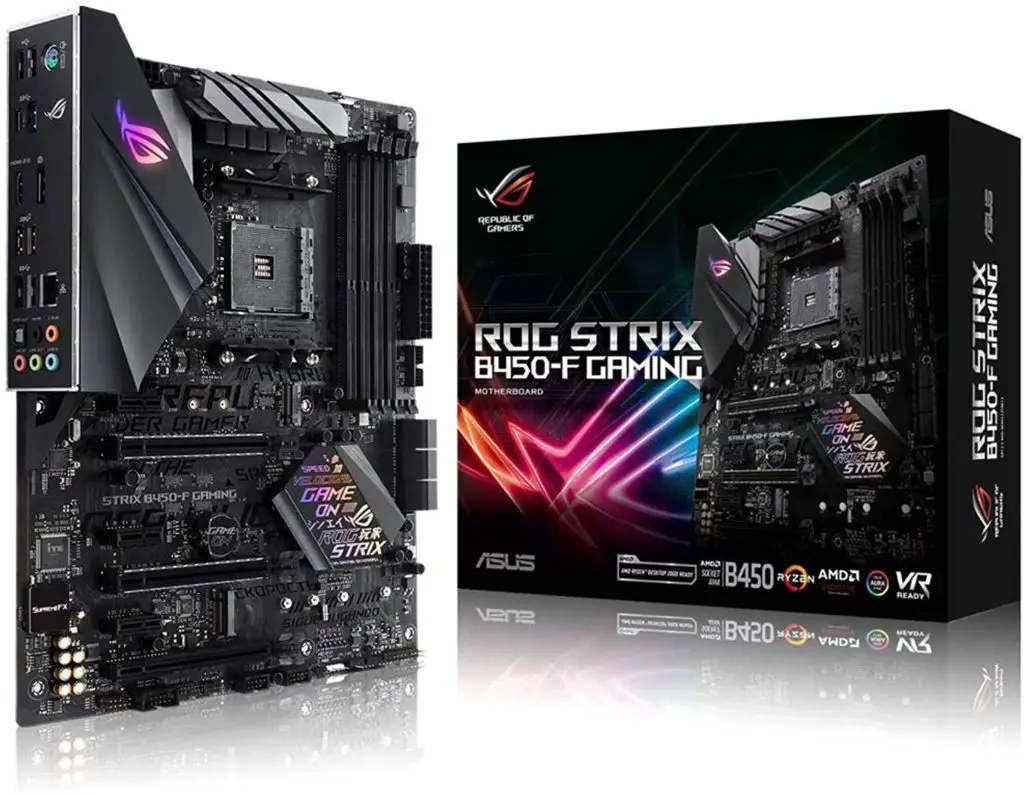 Design
The ASUS ROG Strix B450-F Gaming is an Atx card with 12 x 9.6 x 1.5 inches. It has a different style compared to other B450s. It also has 2 RGBs, the one on top of the heatsink chipset looks like a sticker that changes color concerning light. And another one on top of the heatsink fairing.

This motherboard has a very modern look, it is entirely black. On the back, it has the current pattern from Asus: the pre-installed I/O plate in black. Heatsinks in gray with aluminum appearance.
Connectors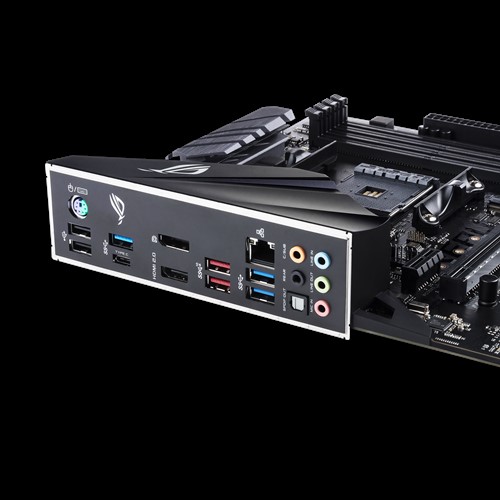 2 Usb 2.0
Ps2 Connection for mouse and keyboard
A reversible usb 3.0 type C
3 usb 3.0
2 usb 3.1
Display port connection
Hdmi 2.0
Gbit Ethernet
7.1 audio and optical connection
The ASUS ROG Strix B450-F Gaming has two individual heatsinks without Heatpipe. It has 4 Vcore layers and 2 for integrated graphics as well. The VRM circuit is powered by an 8-pin connector, which is enough for this board and many others on the market.
This board supports memories with frequencies up to 3200 (OC), tests made above this, the motherboard managed to go up to 3466, above that, presented instabilities. Remembering that the recommended is always to use what the manufacturer recommends, which is 3200hz.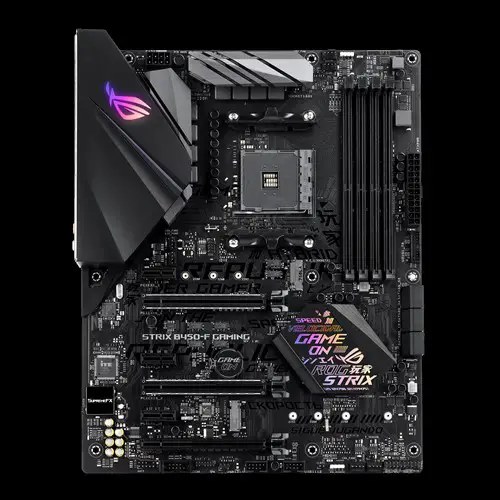 The board already has support for 3 generation ryzen straight from the store, not requiring manual update of bios. If you are going to use integrated graphics, be aware that the card only has HDMI output.
It could easily handle an overclock on a Ryzen 5 1600 Af OC'ed up to 3.6Ghz in the 40-degree range. With a Ryzen 7 3800X up to 4.2 GHz, the board shows a peak of 85 degrees, and 60 on average.
The ASUS ROG Strix B450-F Gaming has usb3.0 on the frontal panel, a 24-pin power connector, 6 SATA ports 6 Gbps. It also has supreme fx audio system, two am.2 slots for SSDs, 3 PCI Express x1 slots, and 3×16 slots. It is always recommended to use the Graphics card in the first slot for more performance, as it is the closest slot to the CPU.
What's in the box?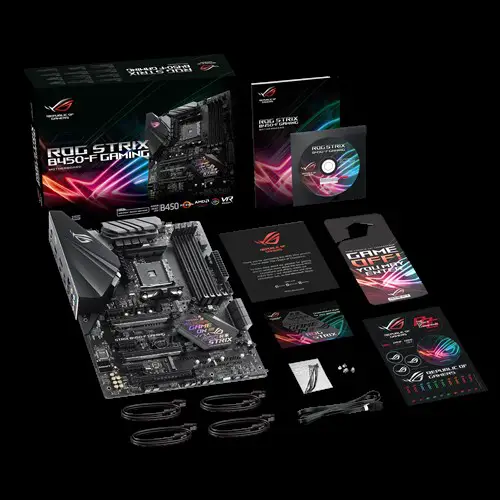 1x ASUS ROG Strix B450-F Gaming, Manual, DVD support, Cable ties, Rog Strix stickers, Door hanger, RGB extension cable, Replaceable nameplate, 4x SATA cables, M.2 screw package.
The ASUS ROG Strix B450-F Gaming was already much more expensive than it is today. Costing $126 on average, it becomes a good chance for you that want to change the CPU in the future. Without having to change the motherboard, and if you want to do a light overclock, this is a great choice.
Check also: