Recently we reviewed the Gigabyte B450M DS3H, which is probably one of the best low-end motherboard options currently. However, there is also a version of this board for intel processors, the Gigabyte B460M DS3H; so, it's only fair that we review this one as well.
Check out in today's article, the Gigabyte B460M DS3H review, with its pros and cons, recommended processors, when to buy it, and when not. Follow below.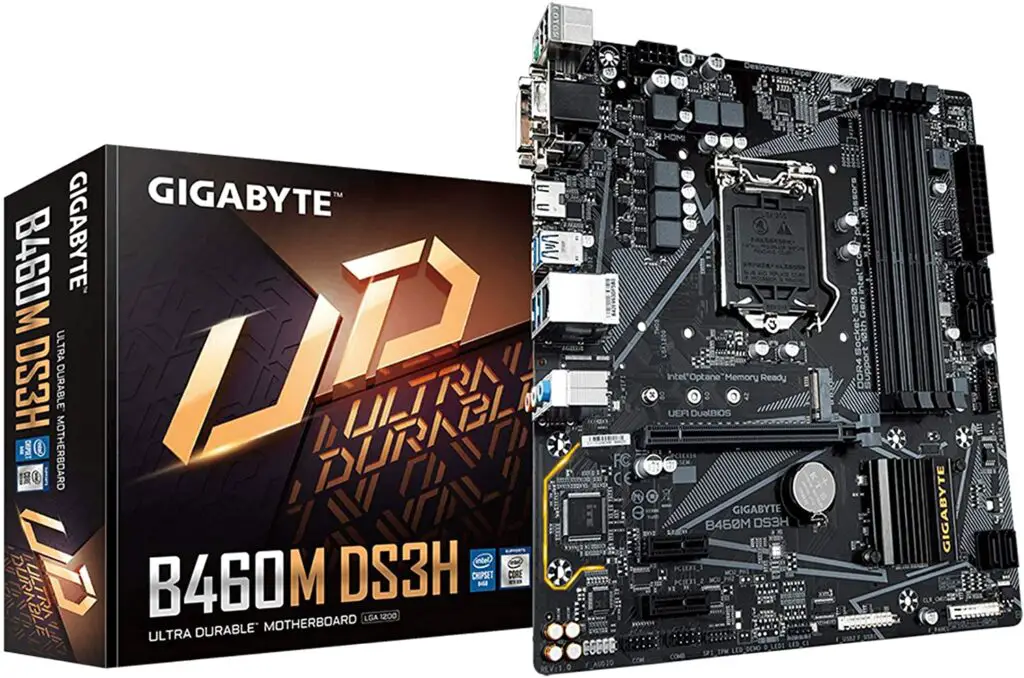 Design
At first look, we notice that this is not a "designed to be pretty" motherboard. There is no RGB LEDs, only the strip situated left on the board, and the finish of this card is pretty simple with some gray and black tones.
Also, I prefer the Ryzen version drawing of this board, but it is a personal opinion. About dimensions, this board has a micro ATX design with 10.43 x 10.43 x 2.12 inches.
However, we have to point out that, when I am writing this article, the Gigabyte B460M DS3H is cheaper than the Gigabyte B450M DS3H. So it is probable that they tried to create a board with a simple design, more focused on performance. Overall this is a modest and fair design for its board price range.
Memory
This board features 4x DDR4 RAM slots with dual-channel support. A little downside here is if you have an i5 CPU, the b460 chipset of this board will limit you to use only up to 2600Mhz on memory frequency.
However, the Gigabyte Z490 is costing 80 bucks more and does the same thing limiting up to 2600MHz using an i5 CPU, so if you want to use an i5 with 3200Mhz support, you will have to invest much more on an MSI or an Asus Z490 board, which is currently way more pricey than the Gigabyte with Z490 chipset.
VRM and Connectors
The Gigabyte B460M DS3H features 4+2 phases with the low Rds (on) MOSFETs, reducing the energy wastage through unnecessary residual heat dissipation.
Unlike the B450M DS3H, the B460M DS3H does not have a heatsink fairing on top of the VRM circuit. So later, when we recommend the processors to use with this board, we'll consider this. Just anticipating that, if you like overclocking, this is not the board for you.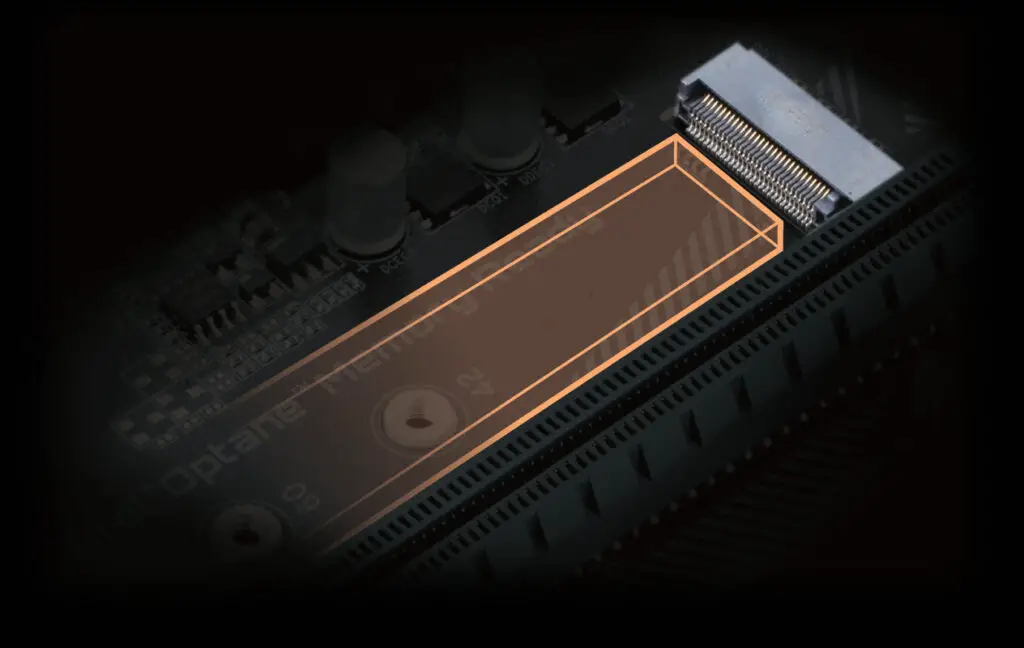 Besides, this board has a 1X SSD M.2 slot right side of the PCIe X16 going up to 32GB/s, that again, unlike the Ryzen version, this board has only one graphics card slot.
About SATA connectors, we have 2X situated bottom right on the board and 4X on the top right. That said, let's head now to the recommended processors.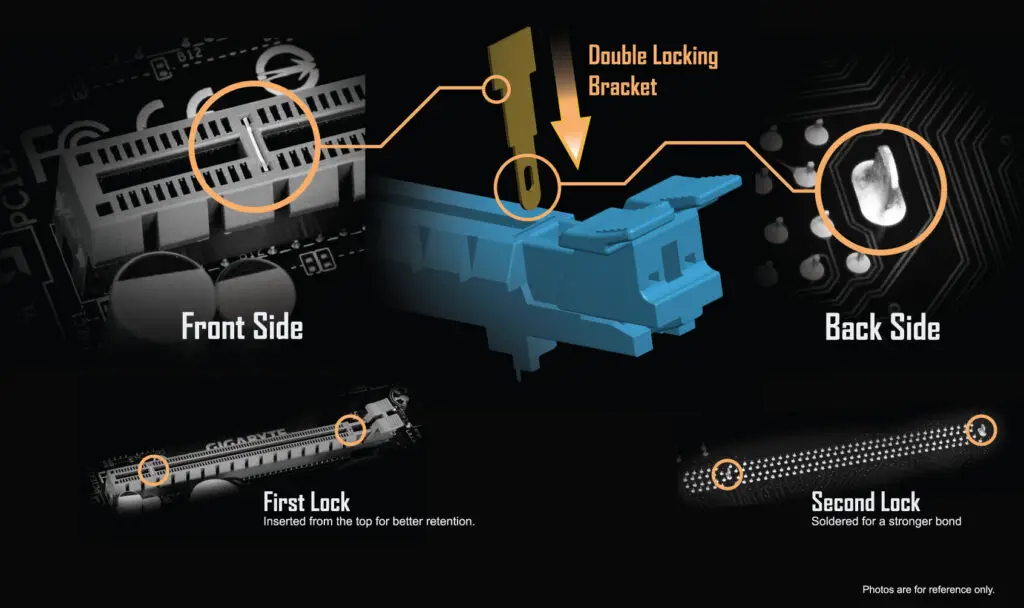 Overclock and Recommended CPUs
Unfortunately, the B460M DS3H, with its 4+2 phases, ends up being not advisable for hard overclocking. Besides, note that in the intel processors line, the CPUs with a K at the end are the processors unlocked for overclocking.
Also, this is an LGA 1200 socket so, don't try to use some different than the 10th gen processor unless you want to break your board.
That said, the majority of the 10th gen processors with a K at the end presents high voltage; therefore, if you want to overclock, you will have to spend a little bit more on a board like the: Aorus B460 Pro AC or the: ASUS ROG Strix Z490-E.
However, if you are not the enthusiast one, you can use this board with up to an i9-10900F once that this processor has only 65W of voltage, but it does not have integrated graphics, so you should have a graphics card to get video.
Back panel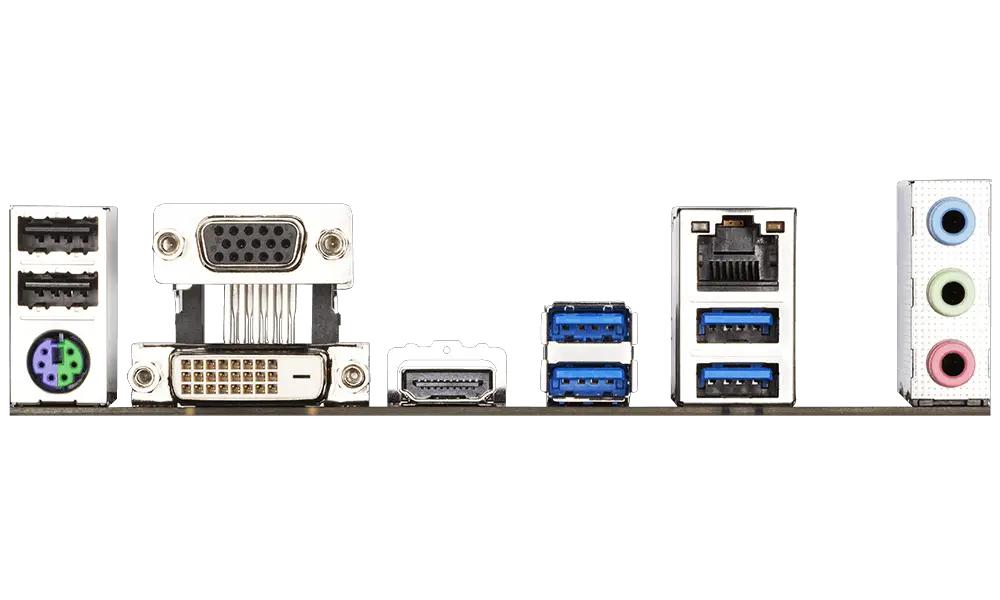 Looking at the Gigabyte B450M DS3H back panel connector we see: 2 x USB 2.0/1.1 ports, 4 x USB 3.2 Gen 1, 1x PS/2 keyboard/mouse port, 1 x D-Sub port, 1 x DVI-D port, 1 x HDMI port, 1 x RJ-45 port, 3 x audio jacks.
Gigabyte B460M DS3H Overview
Conclusion
Summing things up, the Gigabyte B460M DS3H is probably one of the cheapest boards with a 1200 socket. If you are looking to get a 10th gen intel processor and don't have a board yet, you should consider buying this one.
Just be aware when selecting the processor to use with this board since higher TDP CPUs may cause overheating issues. Also, if you like overclocking, this board is not advisable for you as well.
You may like