Hello guys, today we are going to review one of the best Best price-performance motherboards from Asus designed for intel processors. The Aorus B460 pro AC has support for the 10th generation, with socket 1200 and b460 chipset. Check out the review of this board and some temperature tests below.
Right, when taking the motherboard out of the box, we can see one of its bests benefits: the cooling system of this board is really good, with enlarged heatsinks, providing better cooling of the board. Knowing this, we go to the technical specifications:
Features
Cpu
Support for 10th Generation Intel® Core™ i9 processors/Intel® Core™ i7 processors/Intel® Core™ i5 processors/Intel® Core™ i3 processors/Intel® Pentium® processors/Intel® Celeron® processors in the LGA1200 package
Chipset
Audio
Realtek® ALC1220-VB codec
Memory
Intel® Core™ i9/i7 processors: Support for DDR4 2933/2666/2400/2133 MHz
Intel® Core™ i5/i3/Pentium®/Celeron® processors: Support for DDR4 2666/2400/2133 MHz
4x Ram slots supporting up to 128gb
Support for Extreme Memory Profile (XMP) memory modules
Storage
1x M.2 connector with SATA and PCIe x4 x2 support
1x M.2 connector with PCIe x4 x2 support
6 x SATA 6Gb/s connectors
Back panel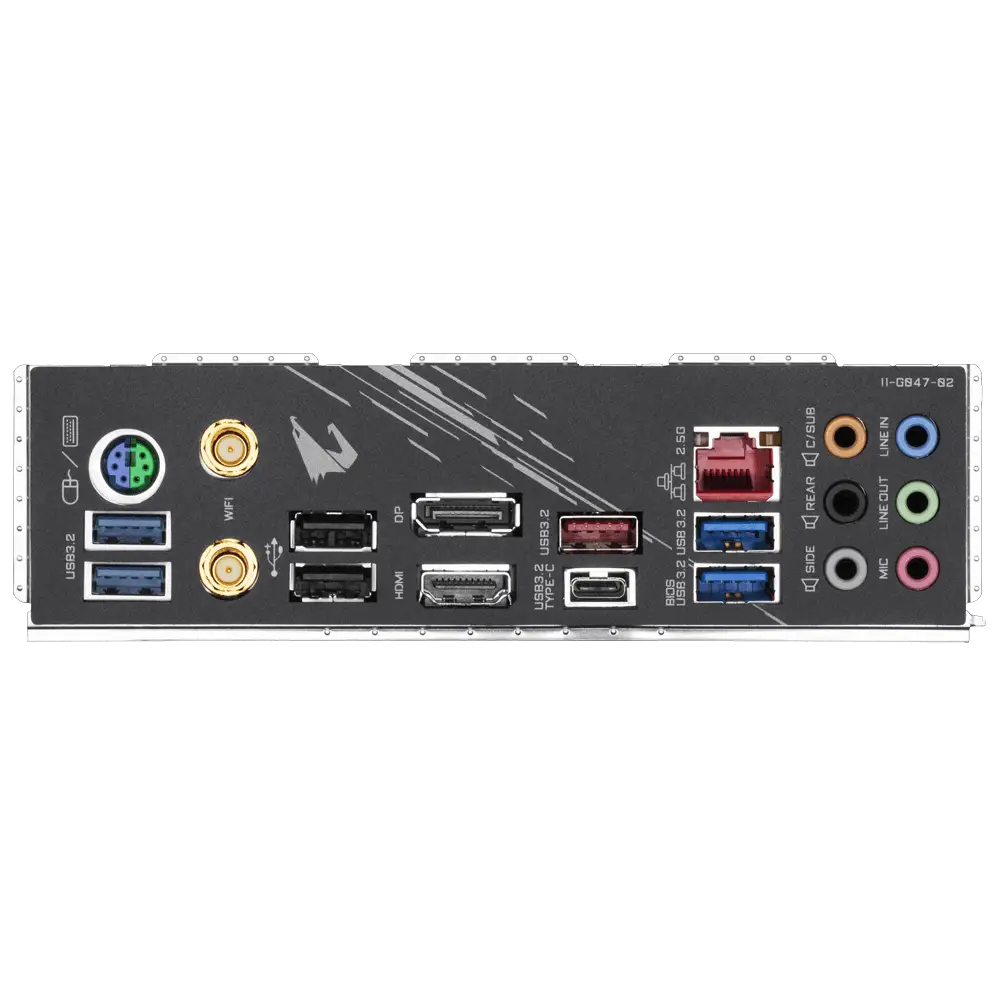 This card has a fixed backplate to facilitate installation. It features 1 x USB Type-C ™ port, with USB 3.2 Gen 2 support and 1 x USB 3.2 Gen 2 Type-A port (red). 1 x PS / 2 keyboard / mouse port, 2 x SMA antenna connectors (2T2R), 1 x HDMI port, 1 x DisplayPort, 3 x Usb 3.2, 6 x audio jacks, 1 x RJ-45 port.
Design
About design, this is a pretty card with considerably large size. It has black and orange tones; it also has very discreet RGBs, one on the bottom left of the card, and the other on top of the heatsink of the Vrms in orange.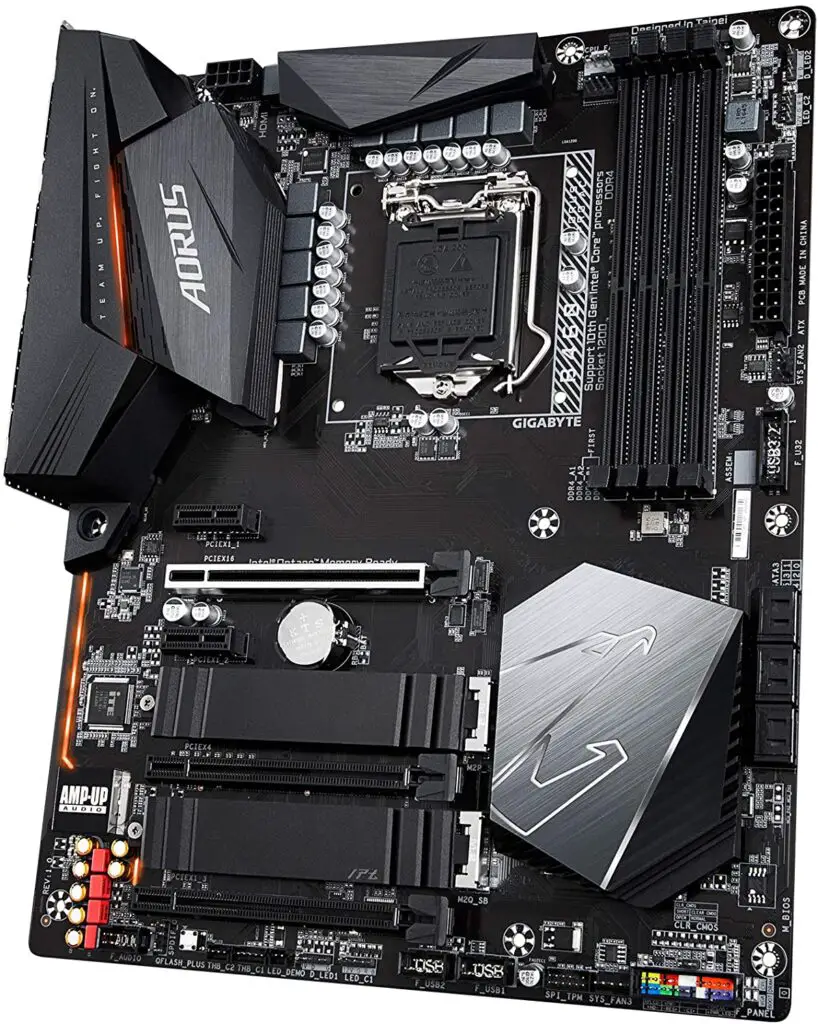 About dimensions, this board has the standard Atx with dimensions of 13.18 x 10.62 x 3.14 inches. Remembering that this card also has the b460m pro version, which is the second version of this card but using the micro Atx format and with fewer features and obviously at a lower price.
Benchmark

s
Last, tests will be done on the blender with different processors in stock and overclocked to see how long the Vrm circuit can handle at a temperature within the limit. Remembering that the acceptable degree limit is 100°.
The intel i5 9400f in the blender classroom reached a maximum of 56 degrees. Also, when playing, the temperature slightly reduces.
The Intel i7-9700K peaked at 61 degrees during the blender, but when overclocking, it reached an incredible maximum of 78 degrees. But Playing it was in the 42° range.
Already using the intel i9 10900kf the tests are potent a little alarming, with the maximum temperature reaching 86 degrees, but while playing, the temperature was between 45 °. Whit this same processor using overclock, the temperature rises dramatically, easily above 95 °. It is important to note that if you do not intend to force the processor with rendering, and plan only to play, this temperature would not be reached. Besides, the temperature of the circuit may vary depending on the climatic conditions of your locality.
Overview
Although the cooling system of this card is considerably better than the other b460s in the same price range, it is relevant to remember that it remains a mid-range card; that is, it isn't advisable to force overclocking with very tough processors.
If you are interested in this motherboard, I would recommend it to you who intend to overclock using up to the i9-9900KF. And for those who only want to play without overclocking, until the intel i9 10900k, this card will easily support without reaching high temperatures. If you want to check prices, feel free to use the affiliate links below:
You may like:
---