Our Conclusion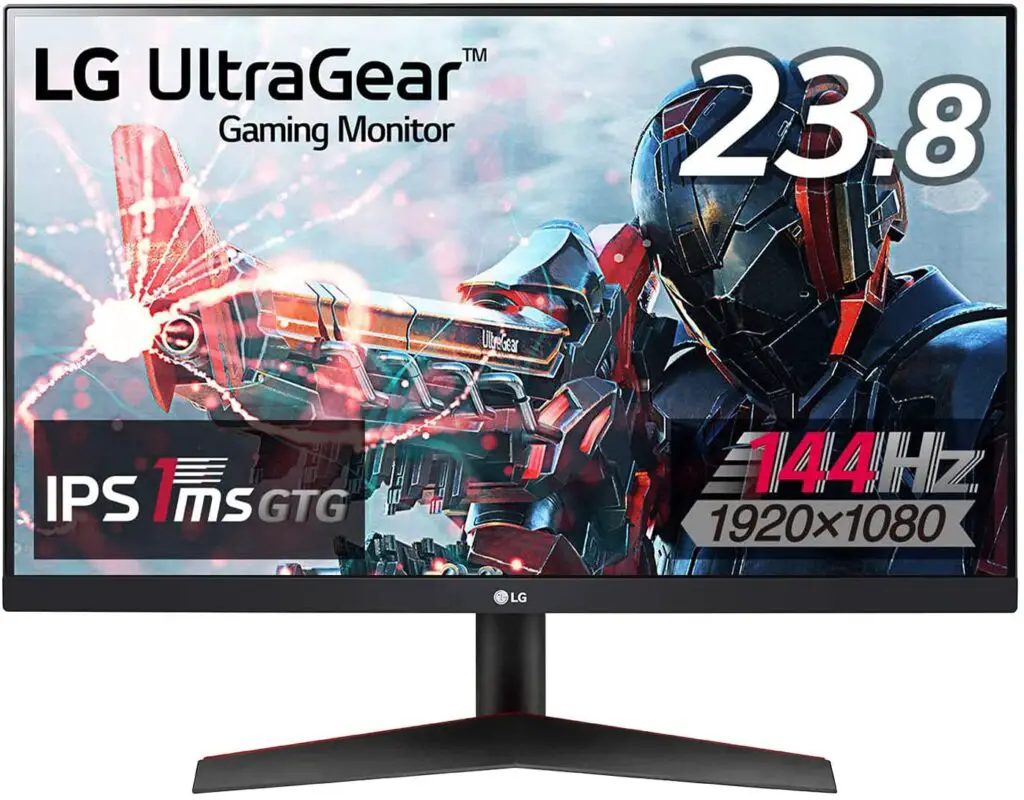 The LG 24GN600-B is unquestionably one affordable gaming choice to consider, with Freesync premium technology, gaming features, and a higher than average brightness ratio. However, it lacks the higher level needed for strong competitive gaming, so if you're willing to spend a bit more for a more quality display, the ASUS VG27VH1B might be a better option.
Pros
✓ Good brightness ratio
✓ Affordable
✓ 144hz
✓ VESA support
Cons
✘ Limited stand adjustments
✘ High motion blur
As 2021 progressed, gaming monitor prices remained rather steady, with just a little dip throughout this and last month's sale period. If you've been waiting to see when you'll be able to buy a nice price-performance screen, now could be the greatest time of year to get the dust out of your wallet.
Thankfully, and finally, the Freesync premium is becoming more common to find on affordable gaming displays these days, and LG was one of the first large companies to bring it to market.
Speaking of which, In today's review, we'll take a look at this brand new release to see if it's worth the money or if there are already better choices available. Follow below the LG 24GN600-B Review with the monitor's pros and cons.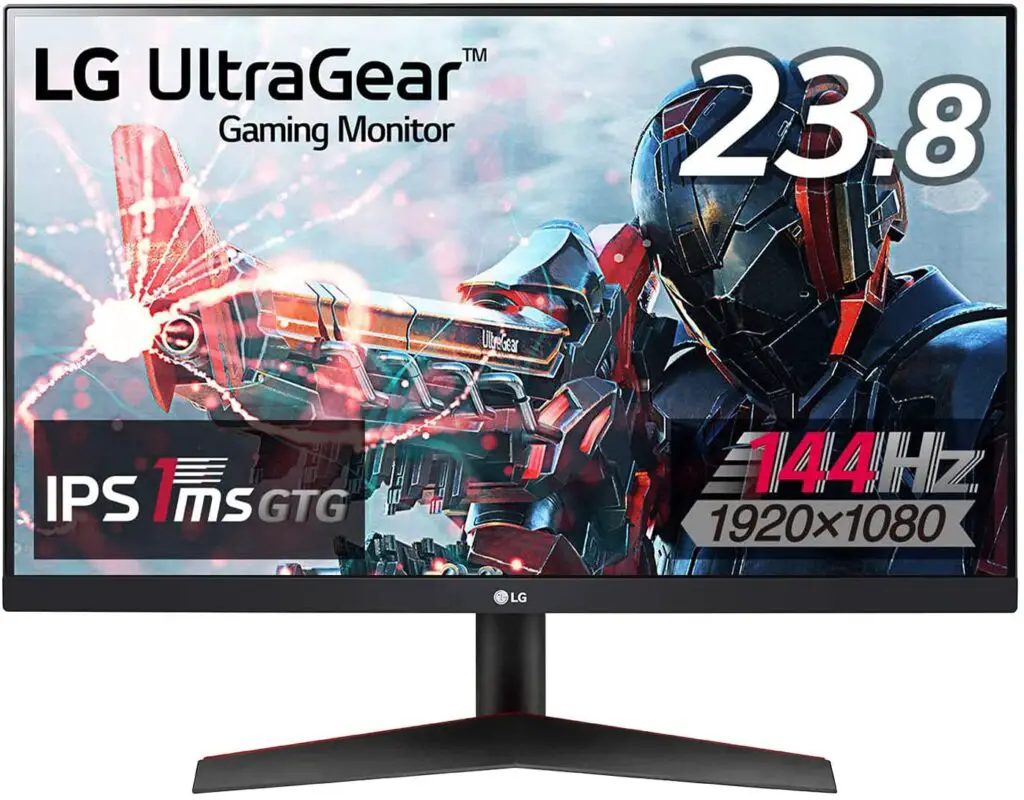 Design
This monitor has the same general design as its UltraGear series brothers, which is to be anticipated. 
Of course, we're talking about the ultragear budget line, which means it's made of inferior materials and has a less fashionable appearance, which is necessary to keep the prices low. 
In fact, simply looking at the monitor's materials would reveal that it has a cheap feel to it. These aren't the worst, but they're also not the greatest materials of LG budget monitors we've seen.
If you care a lot about the screen's build quality in budget monitors, this may not be the one for you, and you should look at alternative monitors like the LG 24GL650-B. 
Aside from that, there isn't much to note on the front part of this screen, save for the borderless bezels – giving it a nice modern look – but other than that, they've kept it simple and solid enough. 
On the rear of this model, though, you'll discover the original style of ultragear monitors, with this large red circle with the ultragear logo in it, which some people feel to be a plus feature of the monitor's design, while others find to be overly showy – a polarizing detail. 
This monitor also saves time and effort for individuals who want to mount it on the wall, thanks to its VESA compatibility, which greatly simplifies the procedure. 
Because it lacks an ergonomic stand, you might wish to mount it on the wall, depending on your desk height. You can only tilt the monitor forward and backward with this v-shaped stand, which comes in a 2-colored style (red on the rear section and black on the front).
In summary, this monitor has the essentials for a modern-looking display, but its materials, as well as its lack of ergonomy, may rule it out for some.
Connectors
On the connectors part, once again, you won't find anything out of the usual, just the overused pattern of 2x HDMI, 1x Display port, 1x Audio out.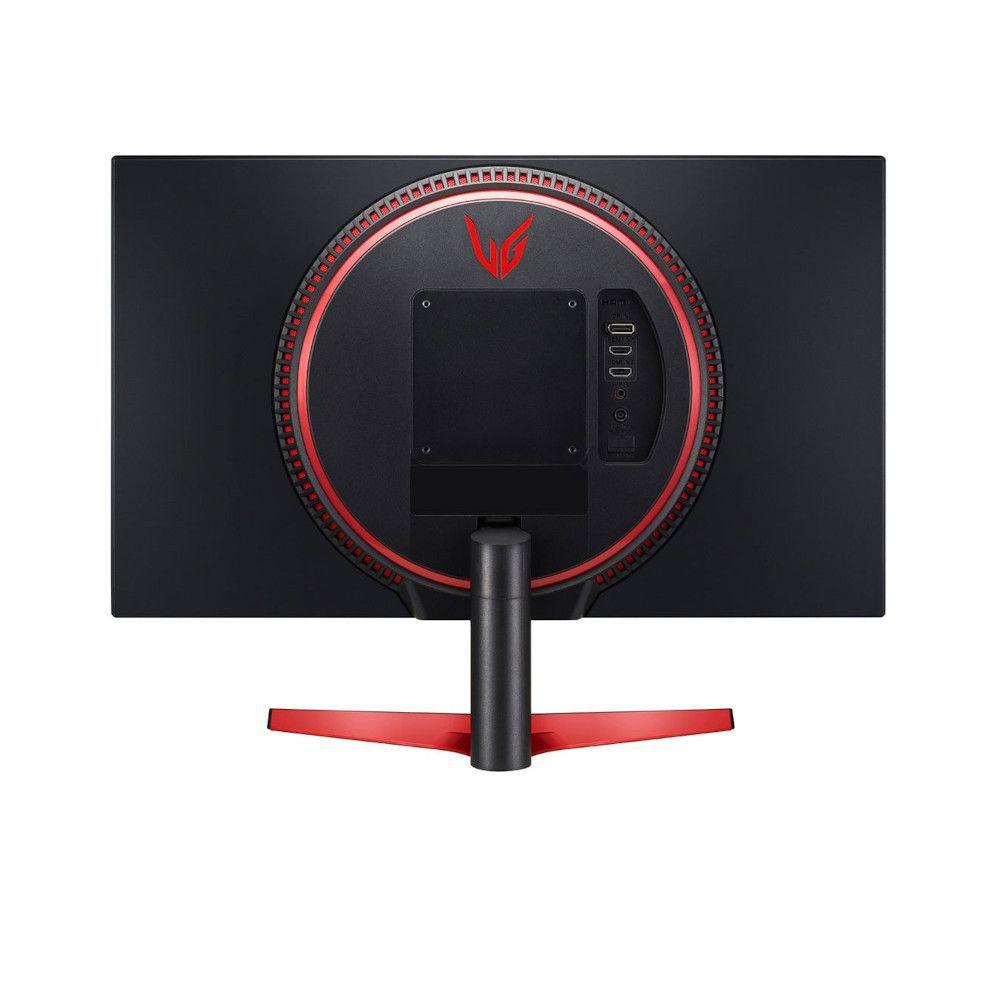 Features
Panel type
An IPS panel is frequently chosen for casual displays, and this is a popular and reasonable understanding of the scenario, since this panel may deliver superior quality than the VA and TN even when used in a cheap monitor.
When it comes to affordable gaming displays, though, things start to look a bit different. Low-end IPS panels have a slow response time, which is problematic for gaming. That's probably why some people choose VA panels over IPS for low-cost gaming screens.
In fact, as IPS technology develops, this drawback has steadily faded, but on paper, the VA still boasts faster response times than IPS when intended for cheap displays.
However, if you don't mind sacrificing certain response time ratios in exchange for better-looking images, the IPS won't let you down. This panel has the best picture quality of the three and offers excellent viewing angles, making it the panel of choice for monitors at the moment.
Unfortunately, there are some IPS glowing on this panel, but considering its low price, this isn't a big deal.
Brightness
Manufacturers frequently exploit the high viewing angles as an excuse to decrease the brightness ratio, which has a smaller impact on the IPS screen. 
While low brightness ratio VA or TN panels (particularly TN) can be a real pain in the neck for everyday usage, the IPS doesn't have this problem. 
Even so, having a high brightness ratio and being able to see the visuals correctly even on a sunny day is always preferable. 
With this in mind, LG opted to go above and above the norm for the LG 24GN600-B, implementing a brightness ratio of 300 nits, which may not seem like much more than the standard 250, but it is a significant improvement. 
Having such a high brightness ratio on a cheap -$200 monitor is already fantastic, and it's much better for individuals who use the monitor mostly during the day.
Refresh rate and Response time
As previously said, this monitor includes FreeSync Premium technology, which is really impressive given its price. This technology is beneficial to gamers since it reduces tearing in a wide range of situations. 
However, the major reason for this being noted earlier is that LG once again outperforms the norm, since the FreeSync premium is often only available in high-end gaming monitors. 
The high refresh ratio is another fantastic characteristic of this display. With a refresh rate of 144hz, this monitor provides the bare minimum for competitive gaming, making things much smoother than 60hz displays, which are the most frequent ratio for monitors in this price range. 
On the other hand, as not only of high refresh rates lives a gaming monitor, they also implemented 1 ms of response time. However, because this is a GTG ratio, it isn't the greatest you can get for this screen category. 
Given everything stated above, we can conclude that this monitor does have some gaming-friendly features, but it, unfortunately, falls into the budget gaming category for the highly competitive type, implying that those who want better features to compete at a high level will need to spend a little more money and get a high tier monitor like the Dell S2522HG. 
On the other hand, if you are just getting yourself into the competitive gaming world and need an entry gaming screen, this can be a great choice.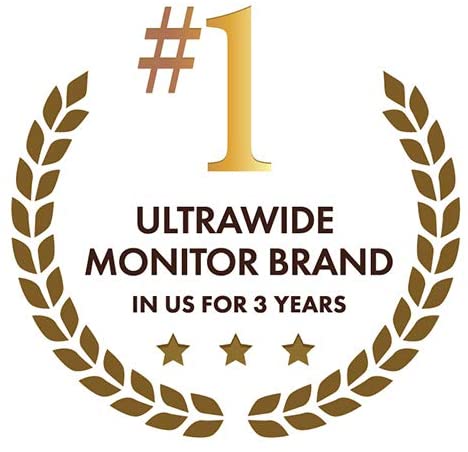 Image Overall Quality
Finally, let's see what this monitor's IPS panel has to offer in terms of image quality and color accuracy. When we initially turned it on, we noted that the average quality is similar to that of other inexpensive IPS displays.
Even so, this one has a somewhat lower delta number than the other casual displays we've looked into. You may, however, calibrate it to improve the results. It features an 8-bit color pattern with an sRGB color gamut of 99 percent, which is about normal for low-cost monitors. 
Apart from that, the LG 24GN600-B is a 24-inch 1080p display with 92 PPI and decent image sharpness. We can confidently state that this monitor does not disappoint in terms of image quality for the budget, but it will if you are looking for professional standards. 
Because the IPS technology can produce vibrant colors, this monitor will not disappoint anyone in terms of image quality, unless they are looking for a very mathematically professional level. 
With all of that said, this monitor was a pleasant surprise at the end of the year; LG did an excellent job, and I'm confident that this model will play a significant role for them next year.
Final thoughts
When to buy it
The LG 24GN600-B is presently one of your best options if you need a monitor to get started in competitive gaming. I recommend comparing it to the LG Ultragear 24GL600F-B and the LG 24GL650-B, being both among the best 24-inch LG gaming displays. 
Of course, you can get more response time with VA panels, but if you'd rather have better image quality while sacrificing overall motion blur for budget monitors, the IPS won't let you down. 
The high brightness ratio is one of its key benefits, making it one of the cheapest options for individuals who prefer to use the display mostly during the day, so keep that in mind when making your decision.
You may like